Disney Plus Releases the Long Awaited Season 3 of The Mandalorian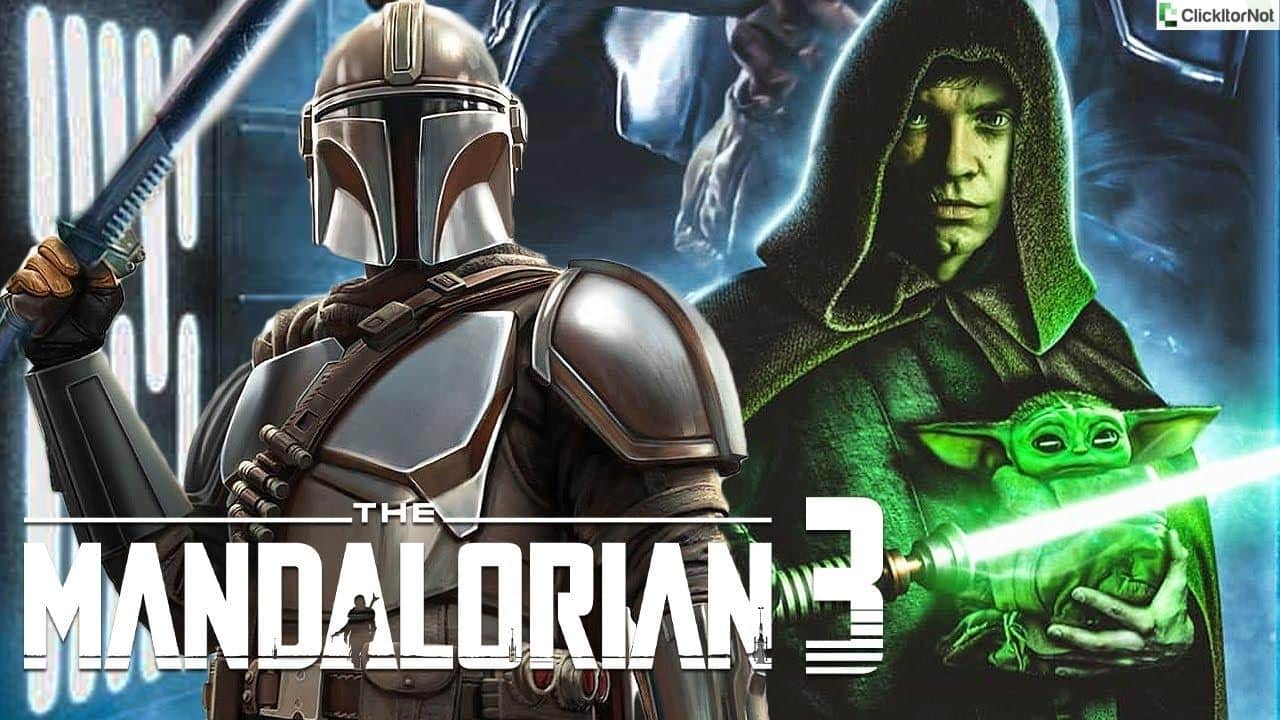 In the first chapter of season 3 of The Mandalorian, the titular bounty hunter adopts the young Grogu and shields him from Moff Gideon's evil plot (Giancarlo Esposito). To finish his training, Grogu was sent to Jedi Master Luke Skywalker (Mark Hamill) by Djarin after leading a group to victory over Gideon.
Jumping straight from the second season-ending to the third season start could leave an audience member perplexed by what they see. Djarin continues to explore the universe. After removing Grogu from the Jedi training school run by Luke Skywalker in between seasons, he still cares for the child.
The Book of Boba Fett's penultimate episode, "From the Desert Comes a Stranger," featured this occurrence, but it's intriguing to consider what viewers who didn't watch that other show thought of it.
Showrunner Jon Favreau has bragged that he has already finished writing The Mandalorian's fourth season and thinks the series may go on indefinitely. Disney, the parent business, would undoubtedly be extremely pleased with this.
Disney+'s signature program, The Mandalorian, debuted with the streaming service in December 2019. Nielsen said it was also the most-watched streaming original outside of Netflix in 2020. As a result, it is simple to comprehend why Disney wants to see more of this.
So it seems like The Mandalorian has set off on a rough path toward its third season. The first and second seasons debuted one year apart, but the third season took more than two years to the air. There are several explanations as to why this might have happened.
The crew and equipment used to film Obi-Wan Kenobi were largely the same, and that show's shooting was notably delayed as scripts were revised.
Pascal himself is a problem as well. While recurrent director Bryce Dallas Howard describes the role as "a real partnership" between Pascal's voiceover and numerous in-suit performers, including Pascal himself, there is substantial controversy about how much Pascal is truly in The Mandalorian.
Pascal, an actor who stars in The Last of Us on HBO and has other commitments, has praised how the production team for The Mandalorian "improvised" around his schedule.
Season 3 of The Mandalorian is ambiguous, giving the impression that this program has interrupted time. This is represented in a discussion about how much time had elapsed in-universe since Djarin and Grogu first met, which surfaced just before the third season debut.
According to Favreau, the show's first two seasons spanned "many years," Grogu was with Skywalker for two years before Djarin picked him up.
Time is relative, of course, and in a science fiction universe with numerous planets with various gravity levels and faster-than-light travel, it is especially elastic.
Even then, the statistics don't truly correspond to what viewers experienced when watching the events broadcast on television over two years. The exact reason why such statistics don't "feel" correct is difficult to explain. There is a strange force at work in all of this.
The Mandalorian's third season premiere, "The Apostate," continues its uncouthness. It is trapped between three conflicting narrative goals as a television episode.
Assuring the audience that The Mandalorian is back and that it is essentially the same show is the easiest and most immediate. This episode reminds viewers what pleasure it was to watch these two characters engage in silly, pulpy Star Wars adventures.
In season 3, The Mandalorian makes a somewhat awkward return, almost like a reboot, with Din Djarin still in the same spot in his Star Wars adventure.
As a result, "The Apostate" has a thin plot but is packed with generic Star Wars material. By showing the forging of a Mandalorian helmet, the season's opening sequence welcomes viewers into the mystique of the Mandalorians.
A seven-minute sequence follows, featuring a giant monster attack using lasers and jetpacks. In a later show scene, Djarin engages in combat with space pirates, and a dogfight occurs on an asteroid field. With Djarin and Grogu, it's all wonderful Star Wars stuff.
The second major goal of the premiere is to update the returning Mandalorian audience on what they missed if they didn't watch The Book of Boba Fett.
With both the Marvel Cinematic Universe and the Star Wars brand, it seems Disney is beginning to understand the boundaries of these intricately woven shared universes of intersecting shows and that excessive amounts of content are just as likely to alienate mainstream audiences as they are to radicalize them.
Because Marvel couldn't assume viewers had seen Loki, the character of Kang the Conqueror (Jonathan Majors) had to be introduced twice. The first time, he delivered a lengthy motivational speech after Loki's first season, and the second time, he did the same after Ant-Man and the Wasp: Quantumania. On the other hand, Josh Brolin's character, Thanos, only truly had to defend himself once in Avengers: Infinity War.
Djarin's expulsion from his fellow Mandalorians must be explained by "The Apostate". There is a lot of duplication.
The Armorer (Emily Swallow) informs Djarin that he is "a Mandalorian no more" because he removed his helmet and that the only place for him to atone for his mistakes is in "the living waters beneath the Mines of Mandalore" in the "previously on" portion of The Book of Boba Fett. In the episode's opening dialogue with Djarin, she reiterates these identical concerns.
In season 3, The Mandalorian makes a somewhat awkward return, almost like a reboot, with Din Djarin still in the same spot in his Star Wars adventure.
"You've taken off your helmet," she says to Djarin. "You are not a Mandalorian anymore." It is awkward and unattractive. The intricate and rich mythology of Star Wars has always relied on a lot of "… as you already know… " exchanges between characters, but in "The Apostate," characters repeat information that was covered in the episode's "previously on" just ten minutes earlier. This is prevalent in "The Apostate," highlighting the foolishness of handing over story pieces to The Book of Boba Fett.
The third competing goal for "The Apostate" is acting as a second pilot for the series, reminding viewers of what they enjoyed about The Mandalorian and catching them up on what they missed in The Book of Boba Fett.
This episode sets out Djarin's new goals, introduces new rules and stakes, and lays out the general framework for the upcoming season or seasons.
Unfortunately, this entails ending a significant amount of the preceding two seasons' legend, resulting in exposition regarding what comes before and what lies ahead. There is a quick round of wrapping up the first two seasons when Djarin sees his old friend Karga (Carl Weathers), such as writing out Cara Dune (Gina Carano). Why not mention Marshal Dune? Asks Karga Djarin. Then he asks, "What happened to Gideon?" There is a feeling of having to move swiftly.
The same thing transpires when Djarin visits his former ally Bo-Katan later in the episode (Katee Sackhoff). It resembles a job interview, more than two longtime friends catching up. He asks her about her intentions to recapture Mandalore. Where is the stolen fleet? Does he then ask?
The third season of The Mandalorian doesn't feel like a direct continuation of the past two. Therefore, much information must be delivered quickly, with little room for poetry or nuance.
Given the conflicting masters that "The Apostate" must serve, it is to Favreau's credit that it functions at all.
The episode has an almost melancholy undercurrent as Djarin journeys across the galaxy in his antique Naboo starfighter with the student he dragged out of a class, only to find that his old friends had moved on with their lives without him.
The "High Magistrate" Karga is the one who has made Navarro "the diamond of the Outer Rim." While Katan is alone, at least he is seated on a throne.
Karga seems to be arguing that The Mandalorian's narrative is finished. He acknowledges, "I'm confused. You finished your task, but you're still frolicking around with the same critter.
Karga is relishing his retirement and respectability to the extent that Vane (Marti Matulis), an old pirate acquaintance, is taken aback when he learns that Karga turned their former tavern into a school. Karga has grown up since he was younger. He has created a life and a neighborhood.
Karga does extend a comparable invitation to Djarin, implying that the bounty hunter has earned his rest. "You and the little one, you can calm down. You can hang up your blaster," he advises.
Live off the land's fat. It's not a horrible deal, especially considering that The Mandalorian did a lot to restore some credibility to the Star Wars name following the two dud films Solo: A Star Wars Story and Star Wars: The Rise of Skywalker. Is it feasible for Djarin to let go of his responsibilities and proceed?
Djarin appears to still be chasing the past, according to "The Apostate". IG-11 (Taika Waititi), the assassin droid from the program's first season, has a broken memory chip, but Djarin still tries to revive it. He tells the Anzellans, "I need this one.
"This is a friend of mine." For the engineers, Karga translates, "He suggested you should buy a new one." Djarin is maybe too tied to the past, piloting a Naboo starfighter, striving to maintain the Mandalorian customs, and trying to revive a melted droid.
But, The Mandalorian's third season, which premieres more than two years after the second one ended, faces this difficulty. Can The Mandalorian be restarted without losing its appeal to fans?
Can it construct a new story and maintain the allure of those first seasons? Is the Way going in one direction, the other, or in circles?
Prince Harry in London for Privacy Lawsuits Against Daily Mail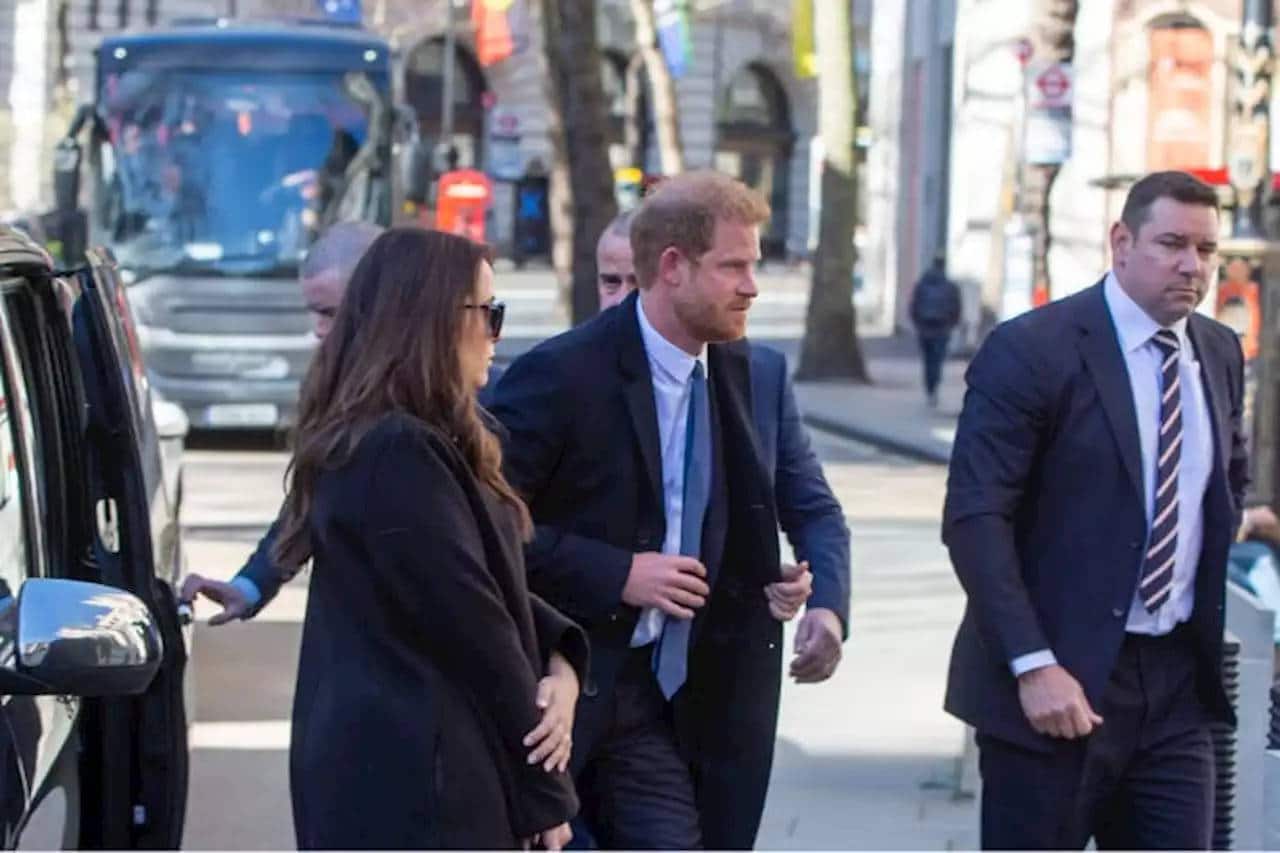 Prince Harry made an unannounced appearance at the High Court in London on Monday morning, where a hearing is being held against the publisher of the Daily Mail. The newspaper is accused of allegedly gathering information from several celebrities illegally.
This hearing pertains to one of Prince Harry's numerous lawsuits against the media. The expected duration is four days.
In the London court proceedings, the six plaintiffs accuse the publisher of employing detectives to wiretap them in their homes and vehicles.
Attorney David Sherborne stated, "They were the victims of numerous unlawful acts committed by the defendant or by those acting on the instructions of its newspapers, The Daily Mail and The Mail On Sunday."
Sherborne stated that the allegations date back to 1993 and continue beyond 2018.
The publisher has denied the accusation. In October, it refuted "absolutely and unequivocally these preposterous smears that appear to be nothing more than a planned and orchestrated attempt to drag the Mail's headlines into the wiretapping scandal involving 30-year-old articles."
The publisher stated that the claims are too old to be brought and should be dismissed because they are based on confidential information in newspapers provided in 2012 for an investigation into media law-breaking.
After revelations in 2011 that News of the World tabloid employees eavesdropped on the mobile phone voicemails of celebrities, politicians, and a teen murder victim, Britain conducted a yearlong investigation into press ethics.
More than sixty journalists were detained as a result of the scandal.
Prince Harry May Not Be Included In the Procession
The coronation of King Charles III is scheduled for May of this year, and whether his youngest son Prince Harry and his wife, Meghan Markle, will attend has been the subject of much speculation.
Leaked plans for the Coronation rehearsal indicate that Prince Harry will likely be on the sidelines if they are present at Westminster Abbey.
According to a report from The Times of London, there is no place for Harry and Meghan in the procession, even though they have been invited to the ceremony. The King's brother, Prince Andrew, the Duke of York, and his daughters, Princesses Beatrice and Eugenie, were excluded from the procession.
The procession is significantly smaller than at The Queen's 1953 coronation, which was reportedly three times as large. Charles' plans appear to be limited to "working" royals.
William, the eldest son of Charles, will participate in the procession alongside his wife, Kate Middleton. George, Charlotte, and Louis will accompany the Prince and Princess of Wales. In September, Louis was deemed too young to participate in the procession for the Queen's funeral, but he will be included this spring.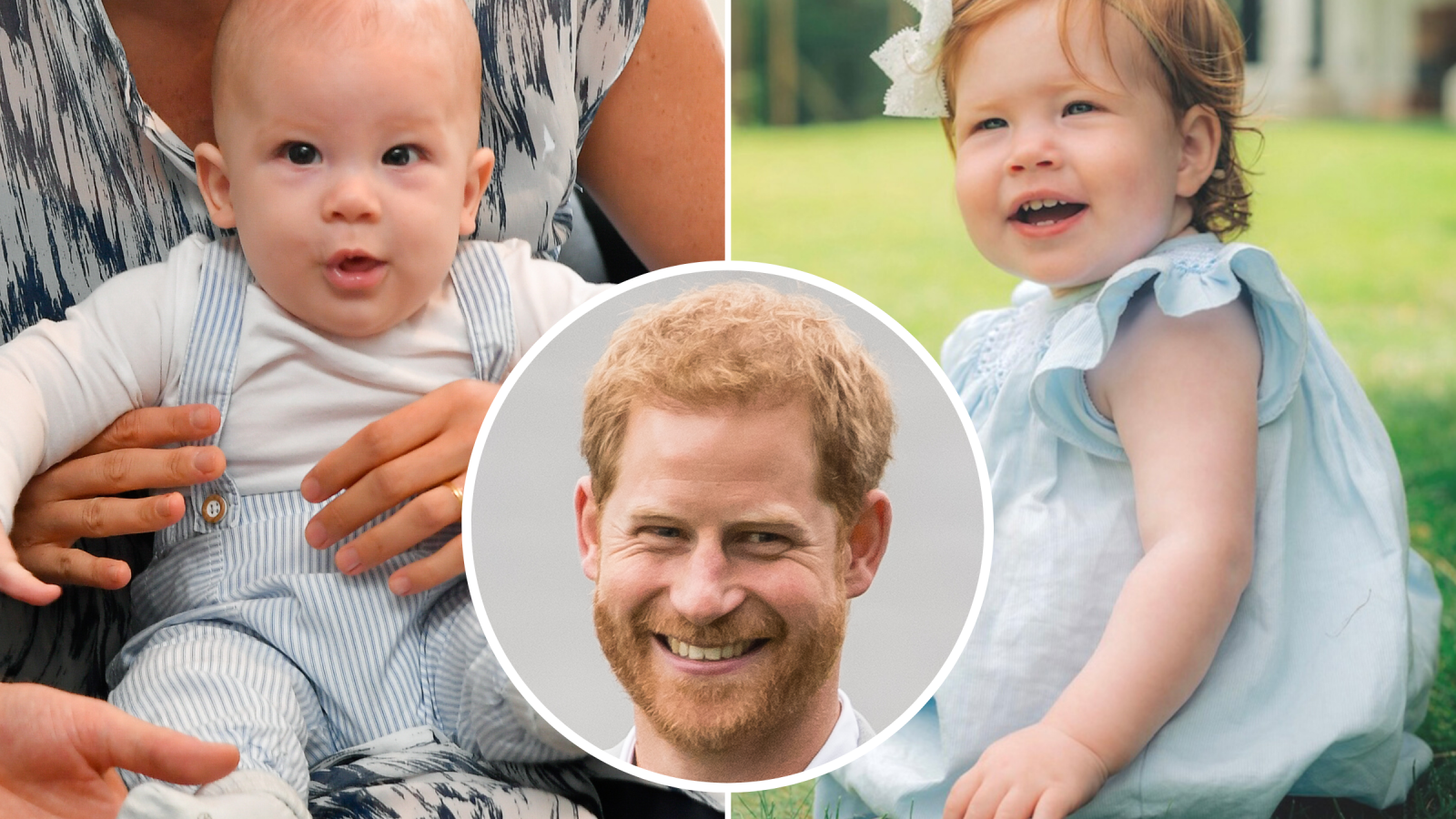 The children of Meghan and Prince Harry, Prince Archie and Princess Lilibet, have not been invited to the Coronation. One may arrive later, but the ceremony is quickly approaching.
Early in March, the Sussexes confirmed that their representative had received an invitation, but a spokesperson added, "At this time, we will not disclose whether or not the Duke and Duchess will attend."
The Sun reported that an anonymous source told the OK! magazine that "tense" negotiations are underway to determine whether or not Meghan and Harry will be there in May.
The alleged insider stated, "The Palace is attempting to conclude negotiations as quickly as possible because they cannot go to the wire." "It could result in anarchy. It is possible that it will result in a stalemate and that they will not attend. However, the Palace is doing everything possible to prevent this from occurring.
The Palace is coordinating two separate schedules. One with the Sussexes and the other without. They wish to be ready for any contingency."
Gwyneth Paltrow Ski Accuser Calls Utah Ski Crash 'Serious Smack'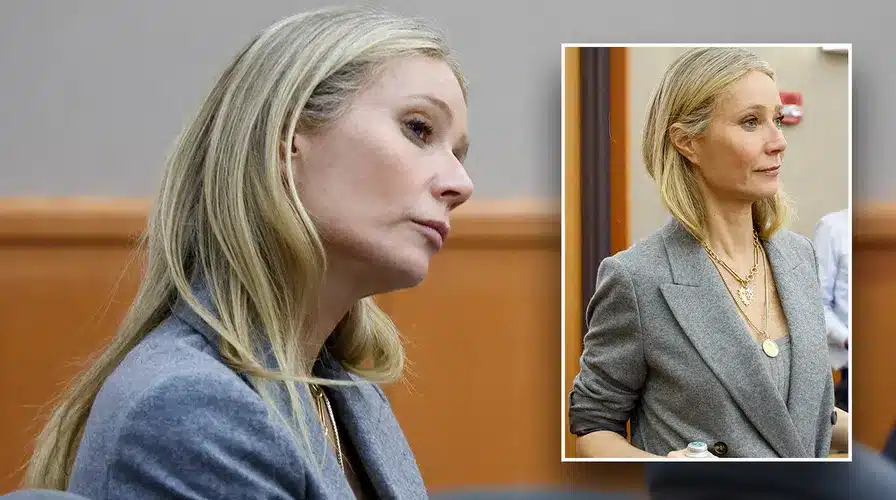 PARK CITY, Ute. The man suing Gwyneth Paltrow for a 2016 skiing accident at an upmarket Utah resort told a jury on Monday that the actress-turned-lifestyle blogger hit him from behind and sent him "absolutely flying."
"All I could see was a lot of snow." "And I didn't see the sky, but I was flying," said Terry Sanderson, 76, a retired optometrist, who described the impact as "a serious smack."
That contradicts Paltrow's testimony, and as the trial enters its second week, the jury has heard opposing tales. Sanderson, according to Paltrow, was uphill and hit her from behind. He's suing her for over $300,000, claiming she skied carelessly and that the incident permanently damaged his personality.
Paltrow testified on Friday that Sanderson hit her gently from behind, but the incident worsened as the two went down the novice slope. She added that his skis went between her legs, causing her to fear as she heard a man sigh behind her. Paltrow appeared in court on Monday.
Sanderson remembered a screaming woman skidding out of control and slamming into him in the rear. Craig Ramon, another skier who claims to be the only eyewitness to the accident, testified last week that he witnessed Paltrow collide with Sanderson.
Regardless of who hit who, both parties agreed that the two fell, and Paltrow landed on top of Sanderson. Paltrow's attorneys have challenged the extent of Sanderson's injuries and post-crash disorientation, but both parties agree the impact resulted in four broken ribs and a concussion.
Sanderson was moved to tears several times during his testimony on Monday, especially when he appeared unable to focus or remember things.

The fancy mountain must be equipped with a helmet camera because they are commonplace at ski resorts
His legal team attempted to depict his bewilderment and memory lapses as evidence of brain injury. Paltrow's lawyers used it to call into question his credibility as a witness.
Sanderson's testimony also raised new concerns regarding the possibility of a GoPro helmet camera recording the crash. Though no video was shown in court, attorneys frequently questioned witnesses about an email one of his daughters sent that said, "I also can't believe this is all on GoPro."
Shae Herath that daughter said this week that her statements were speculative, implying that someone on the fancy mountain must be equipped with a helmet camera because they are commonplace at ski resorts.
Paltrow's attorneys have continued to raise concerns about what happened to the footage Sanderson and his family members mentioned.
On Monday, it became evident that the potentially explosive evidence would not detonate.
Judge Kent Holmberg stated that online sleuths discovered the link, and its contents would be used as evidence. It didn't include any GoPro footage. Instead, it was a conversation amongst Sanderson's ski group members in which Ramon — the man claiming to be the crash's lone eyewitness — stated that Paltrow had plowed into Sanderson on the day of the crash.
"Terry was struck unconscious. "That was a bad hit to the head!" Ramon penned a letter. "I saw the hit." Terry had no idea what his name was."
The exchange revealed that Ramon believed Paltrow collided with Sanderson years before any lawsuit was filed. It also demonstrates that Sanderson and those skiing with him recognized Paltrow as the woman in the collision.

Simulations of how they believed the collision occurred, with high enough clarity to depict trees, children's ski jackets
Paltrow's defense team had an equal opportunity to present their case after Sanderson's counsel called witnesses for four and a half days. They brought one of her family's four ski instructors to the stand on Monday afternoon. Attorneys indicated Monday that Paltrow's two teenage children, Moses and Apple, would have their depositions read into the record later this week rather than testifying in court.
Jurors sat spellbound as Paltrow's attorneys showed computer-animated simulations of how they believed the collision occurred, with high enough clarity to depict trees, children's ski jackets, and different vantage points.
The defense called Eric Christiansen, a mustachioed 40-year experienced ski instructor teaching Paltrow's family at Deer Valley Resort on the day of the crash, as their first witness. He claimed he was monitoring most of the mountain when Sanderson and Paltrow crashed and didn't see the impact but did observe what transpired just before and after.
Christiansen said that Paltrow was doing "short radius turns" while Sanderson was skiing down the groomed run "edge to edge" and "quite dynamically" in testimony that veered into skiing technique instruction.
He recalled Paltrow landing on top of Sanderson because he approached and removed her skis, then Sanderson's.
"I believe you told me once that if a soccer player takes out someone's legs, they're underneath," Paltrow's lawyer, Steve Owens, said as he questioned her about the accident.
Paltrow's lawyers intend to call a slew of medical specialists to testify against the neurologists, radiologists, and psychologists recruited by Sanderson's team.
The trial has also touched on wealthy people's habits and interests, such as Sanderson and Paltrow, and the power — and burden — of notoriety. The amount of money at stake for both parties is modest compared to the standard legal costs of a multiyear case, expert witnesses, a private security detail, and high-resolution animation.
Throughout the first five days of the trial, much of the questioning focused on Sanderson's reason for suing Paltrow. Her lawyers claim the case is an attempt by an "obsessed" individual to take advantage of Paltrow's wealth and reputation. Sanderson's lawyers have attempted to portray Paltrow as a carefree movie star who harmed an elderly man and cannot accept responsibility for the consequences.
"No one believed how serious my injuries were," said Sanderson, who had previously enjoyed wine tasting and international travel. "There were numerous insults added to that single incident."
SOURCE – (AP)
John Wick: Chapter 4 Ending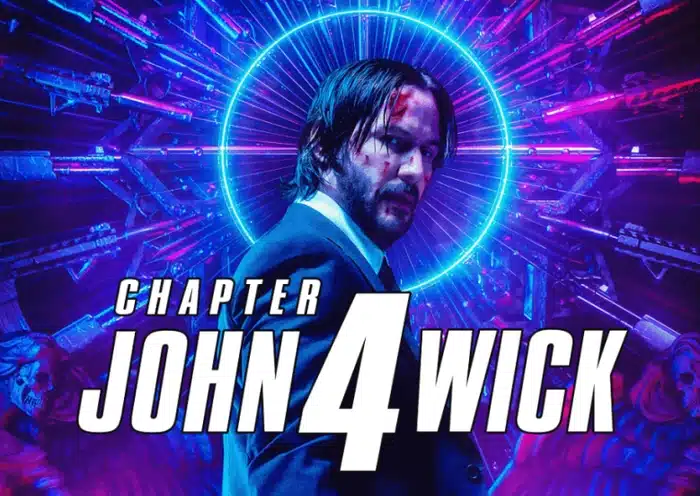 For fans, John Wick: Chapter 4's conclusion was a surprise.
Wick defeats the evil Marquis Vincent de Gramont (Bill Skarsgard) in a dramatic duel, although he appears to be mortally wounded after taking one too many shots. He says the name of his late wife, "Helen," who passed away in the first scene of the 2014 film John Wick. Winston (Ian McShane) stands at Wick's grave in the movie's concluding scene after he appears to pass away.
A fan approached the director Chad Stahelski and the star Keanu Reeves about the movie's ending when it had just debuted at the South by Southwest Film & TV Festival.
We got to make another movie due to Chapter Three's audience response, and we wondered, "What was the Why?" Reeves appears to be referring to the main purpose of Chapter 4 when he says this. "And as Chad and I were chatting, the Why? Was death, namely the death of John Wick. John Wick the film aimed for him to find some measure of liberation or calm. Let's do another one can't be the only response. In essence, it was about death or a method of dying. 'The Hagakure' greatly inspired us.

And as Chad and I were chatting, the Why? Was death, namely the death of John Wick
Stahelski mentions that the Hagakure is a Japanese code of ethics. Hagakure: The Book of the Samurai is devoted to its principles and calls itself "a practical and spiritual guide for a warrior."
According to Stahelski, "we kind of took the way of dying — or the way we live well to die well — as the theme."
When asked which sequence in the movie he liked best, Reeves cited Wick's climactic exchange. "Maybe him at the end on the stairs," he continues, "if I just looked at from [John's perspective] John Wick." "When he calls me Helen. After filming the [big fight on the other set of stairs] and about eight years into the job, that part was [a moving nod] to the past for me.

John Wick could have pulled it off earlier; why would he wait until the very end?
Stahelski had planned to film the fourth and fifth episodes back-to-back before the outbreak. Later, the filmmakers notified the media that they were waiting and watching. A post-credits scene provides the possibility for a spinoff centered on Rina Sawayama's Akira and Caine, played by Donnie Yen.
While Reeves and Stahelski seemed pretty certain that Baba Yaga was dead, the editing of Chapter 4's final moments leaves just enough room for interpretation (Wick isn't explicitly shown dead) should the filmmakers choose to bring him back John Wick with a faked-his-own-death revelation. However, doing so would weaken the impact of the Chapter 4 ending and be illogical (if John Wick could have pulled it off earlier, why would he wait until the very end?
A prequel set before Wick retired to start a family is another option, should Reeves decide to take on the role again. However, this would need Wick to play a much younger version of the character than we've ever seen. Reeves was told by an SXSW audience member that he doesn't appear to age, which is a blessing. Yeah, man, I get old," Reeves said groggily. "Man, it's happening."
SOURCE – (HR)