Jerry Springer, Politician-Turned-TV Ringmaster, Dies At 79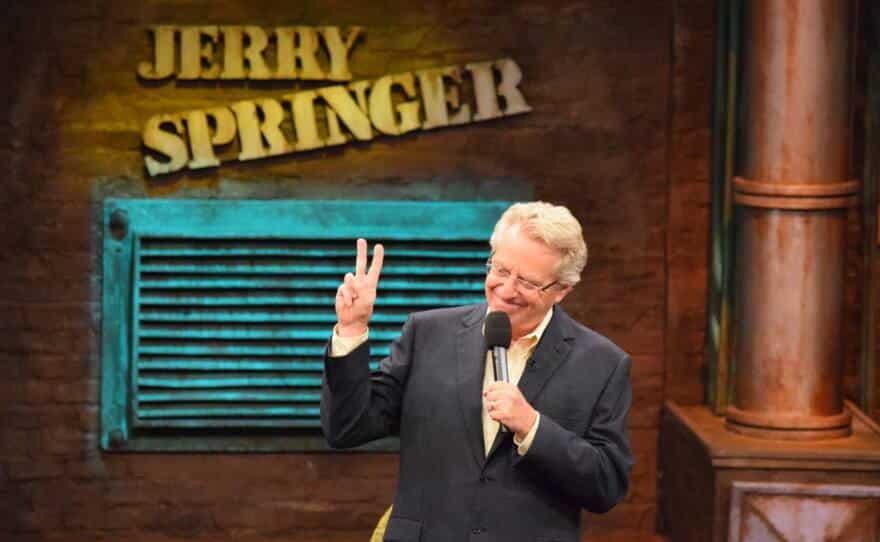 CINCINNATI, Ohio – Jerry Springer, the 79-year-old former mayor and television anchor whose namesake TV show featured a three-ring circus of dysfunctional families eager to bare all on weekday afternoons, including brawls, vulgarity, and blurred images of nudity, died Thursday.
In its heyday, "The Jerry Springer Show" was a rating juggernaut and a cultural pariah in the United States, synonymous with filthy drama. Over its 27-year history, the daytime talk show was a favorite American guilty pleasure, beating Oprah Winfrey's show at one point. It was known for chair-throwing and bleep-filled confrontations.
Springer described it as "escapist entertainment," while others saw it as contributing to the dumbing-down of American societal ideals.
"Jerry's ability to connect with people was at the heart of his success in everything he tried, whether that was politics, broadcasting, or just joking with people on the street who wanted a photo or a word," Jene Galvin, a family representative and Springer's friend since 1970, said in a statement. "He is irreplaceable, and his loss is heartbreaking, but memories of his intellect, heart, and sense of humor will live on."

According to the statement, Jerry Springer died quietly at home in suburban Chicago following a brief illness.
Springer joked on Twitter that he was a "talk show host, ringmaster of civilization's end." He'd also told folks, jokingly, that his desire for them was "may you never be on my show."
The show terminated in 2018 after more than 4,000 episodes, never veering from its fundamental salaciousness: some of its final episodes had names like "Stripper Sex Turned Me Straight," "Stop Pimpin' My Twin Sister," and "Hooking Up With My Therapist."
Springer provided a defense against distaste in a "Too Hot For TV" film broadcast in the late 1990s when his daily program approached 7 million viewers.
"Look, television does not and must not create values; it is simply a picture of everything that is out there — the good, the bad, and the ugly," Springer said, adding, "Believe this: The politicians and companies that seek to control what each of us may watch are a far greater danger to America and our prized freedom than any of our guests have ever been or could be."
He also claimed that the participants in his show volunteered to be subjected to whatever scorn or humiliation was in store.
Gerald Norman Springer was born on February 13, 1944, at a London tube station used as a bomb shelter. His parents, Richard and Margot, were German Jews who fled to England during the Holocaust, resulting in numerous relatives' deaths in Nazi gas chambers. They moved to the United States when their kid was five years old and resided in the Queens neighborhood of New York City, where Springer acquired his first Yankees baseball gear and became a lifetime admirer.
He attended Tulane University for political science and Northwestern University for law. He was involved in politics for much of his adult life, even considering a bid for governor of Ohio in 2017.
He started as an adviser in Robert F. Kennedy's disastrous 1968 presidential campaign. Springer, who worked for a law company in Cincinnati, campaigned unsuccessfully for Congress in 1970 before being elected to the city council in 1971.
Jerry Springer resigned in 1974, citing "an abrupt move that shook Cincinnati's political community" in The Cincinnati Enquirer. He claimed "very personal family considerations," although he did not disclose a vice investigation involving prostitution. Springer later admitted to paying prostitutes with personal checks, which could have been the subject of one of his future episodes.

Jerry Springer considered a Senate run in 2003.
He had married Micki Velton the previous year when he was 30. Katie was born to her parents, who divorced in 1994.
Springer soon rose through the political ranks, obtaining a council member in 1975 and then mayor in 1977. He then became a renowned nighttime political commentator on local television. He and co-anchor Norma Rashid eventually helped NBC station WLWT-TV's broadcast become the top-rated news show in the Cincinnati market.
Springer's talk show debuted in 1991 with a more traditional structure, but after he departed WLWT in 1993, it was given a sleazy makeover.
It was voted No. 1 on TV Guide's list of the "Worst Shows in Television History," but it was rated gold. Springer became a superstar as a result, and she went on to host a liberal radio talk show and "America's Got Talent," star in the film "Ringmaster," and compete in "Dancing With the Stars."
"With all of the joking I do with the show, I'm fully aware and thank God every day that my life has taken this incredible turn because of this silly show," Springer said to Cincinnati Enquirer media reporter John Kiesewetter in 2011.
Jerry Springer considered a Senate run in 2003, even before Donald Trump's political rise from reality TV celebrity, hoping to attract "nontraditional voters," individuals "who believe most politics are bull."
"I connect with a whole bunch of people who probably connect to me right now more than a traditional politician," Springer. He opposed the Iraq war and supported increasing public healthcare but did not run.

Jerry Springer also frequently referred to the country he immigrated to at age five as "a beacon of light for the rest of the world."
Jerry Springer told a Democratic rally in 2003, "I have no other motivation than to say I love this country."
Jerry Springer had a nationally syndicated "Judge Jerry" show in 2019 and continued to speak out on a podcast about anything that was on his mind, but his shock value had dwindled in the new era of reality television and combative cable TV talk shows.
David Bianculli, a professor at Monmouth University and a television historian, claimed in 2018 that "real life lapped him not only by other programs but by other programs."
Despite the constraints Springer's show imposed on his political ambitions, he accepted its legacy. Springer mentioned a quotation by then-National Review pundit Jonah Goldberg in a 2003 fund-raising infomercial ahead of a probable U.S. Senate candidature the following year, who warned of new people brought to the polls by Springer, including "slack-jawed yokels, hicks, weirdos, pervs, and whatnots."
Springer mentioned the quote in the infomercial and wanted to reach out to "regulators."
SOURCE – (AP)
Tommy Prine, 27, Doesn't Dodge His Father's Legacy But Makes His Own Way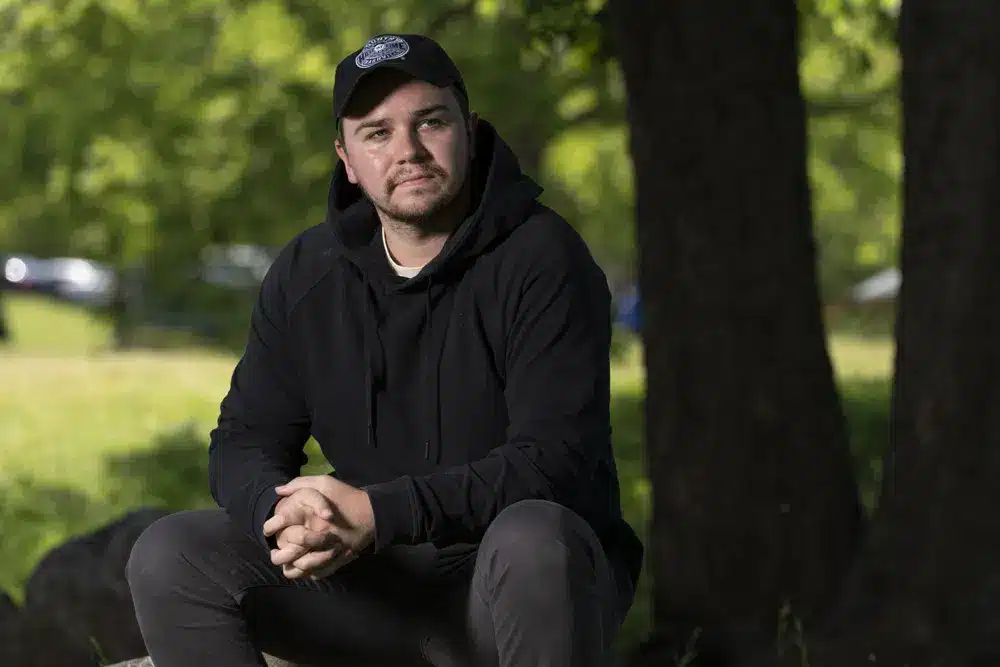 NASHVILLE, Tenn. Tommy Prine spoke about his father's passing in front of a crowded audience in The Basement, one of Nashville's most intimate music venues.
During a recent sold-out performance, he observed, "It stinks to lose a parent at any age — in my case, when he was the world's greatest songwriter."
Singer-songwriter John Prine, Prine's father, passed away in April 2020 at 73 due to coronavirus complications. Even for a period when grieving had grown commonplace, his death sparked a flood of global mourning.
In the music industry, the heartbreak was especially severe. The bonds John Prine formed with his music were only strengthened by his generosity to budding musicians. Many others tried to digest the unthinkable by expressing their sadness through memorial songs.
It turns out that Prine's own family was experiencing a similar situation.
Last year, Tommy Prine published "Ships in the Harbour," a song about his father that is as heartfelt and open-hearted as ever. It resists the urge to curl up in the fetal position rather than flee from what he lost. It gets the closest of any song to properly expressing the immense weight of grief brought on by the pandemic.
Tommy Prine, now 27 years old, is set to release a whole album of songs that deal with growing up, love, and grief. The film "This Far South," which will be released on June 23, is daring in how it faces his father's passing head-on and how the son of a legend handles the inevitable concerns that arise from working in the same field.

Tommy Prine keeps going and works hard on a risky project. He created a unique album, and it is captivating.
According to Prine, "honestly, even if my Dad wasn't who he was, I feel like I would've made the same record," he stated in an interview with The Associated Press. Because of who he is, "I didn't include these songs, but I also didn't shy away from them."
Writing songs enabled Prine to process everything he had lost. His father's legendary position feels almost incidental to the intimacy of that journey.
"I'm Tommy Prine, and I lost my Dad in the pandemic, and that's going to be the focal point of what I'm trying to get across," he said. And while I am aware that it was a fairly public event and that most people will be aware of the background, I believe that they are optional.
I believe people may just listen to it from the viewpoint of a young man who lost his father unexpectedly.
The few allusions, such as the card games and talks they avoid, are vivid without ever becoming cloying. In a lovely song called "By the Way," he discusses the singular sensation of occasionally hearing his father's voice.
Prine sings, "I don't want to talk about the day you slipped away." The tunes we used to sing still make it difficult to hear your voice.
But Tommy also has other weaknesses and is more or less influenced by those who aren't his biological father. For instance, the anthemic flourishes and introspective lyrics on the album show co-producer Ruston Kelly's influence. The song "Reach the Sun" begins with a manic episode in the middle of the night but eventually soars to resemble Kelly's best work, including the excellent album he recently published.
In an interview conducted after Kelly's performance with Prine at The Basement, Sufjan Stevens was named another artist who influenced both. Prine heard a sound that matched the wistful desperation he wanted to express while listening to Stevens' "Carrie & Lowell" album, which Kelly had directed him towards.

Tommy spoke about his father's passing in front of a crowded audience in The Basement, one of Nashville's most intimate music venues.
It was "probably the last thing I wanted to do for the rest of my life," according to Prine, but it ended up being a "saving grace" for him as he dealt with the hardship of losing his father.
Listeners would do well to consider how they would react if they weren't aware that this album was produced by the legendary John Prine's son, given the darkness that hangs over anyone named Prine who dares to try his hand at making original music. Social media and other modern methods of music distribution make it plausible, if not probable, that Prine's music will reach a brand-new audience. His father may not be well-known to some listeners his age or younger, but these songs will draw comparisons on their own.
But everyone who pays attention will hear the promise of a creative person who bravely followed his heart. Fans of John Prine may recognize elements of the album's disarming honesty, but they will also hear a new voice presenting intense music that crackles.
Tommy claims that although having considered it, he rarely worries about the legacy issue. But that's simply another thing he has arranged in its appropriate position.
"I'm just making the music I want to make, and music that is a representation of who I am as a person," he stated. I have my tale to share because I had quite different childhood experiences than my father.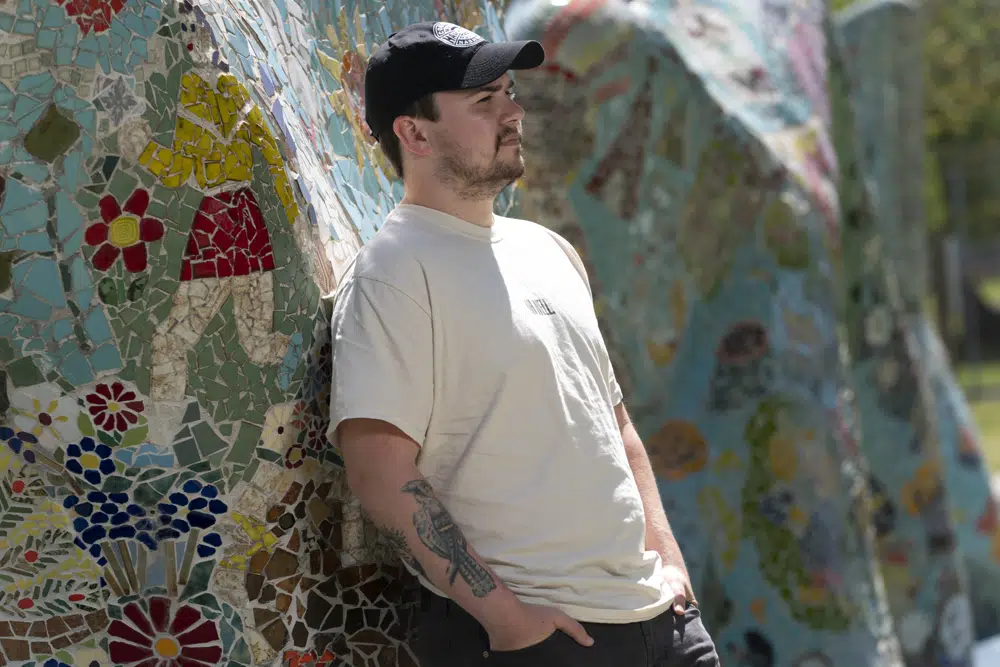 SOURCE – (AP)
Actor Danny Masterson Convicted Of 2 Counts Of Rape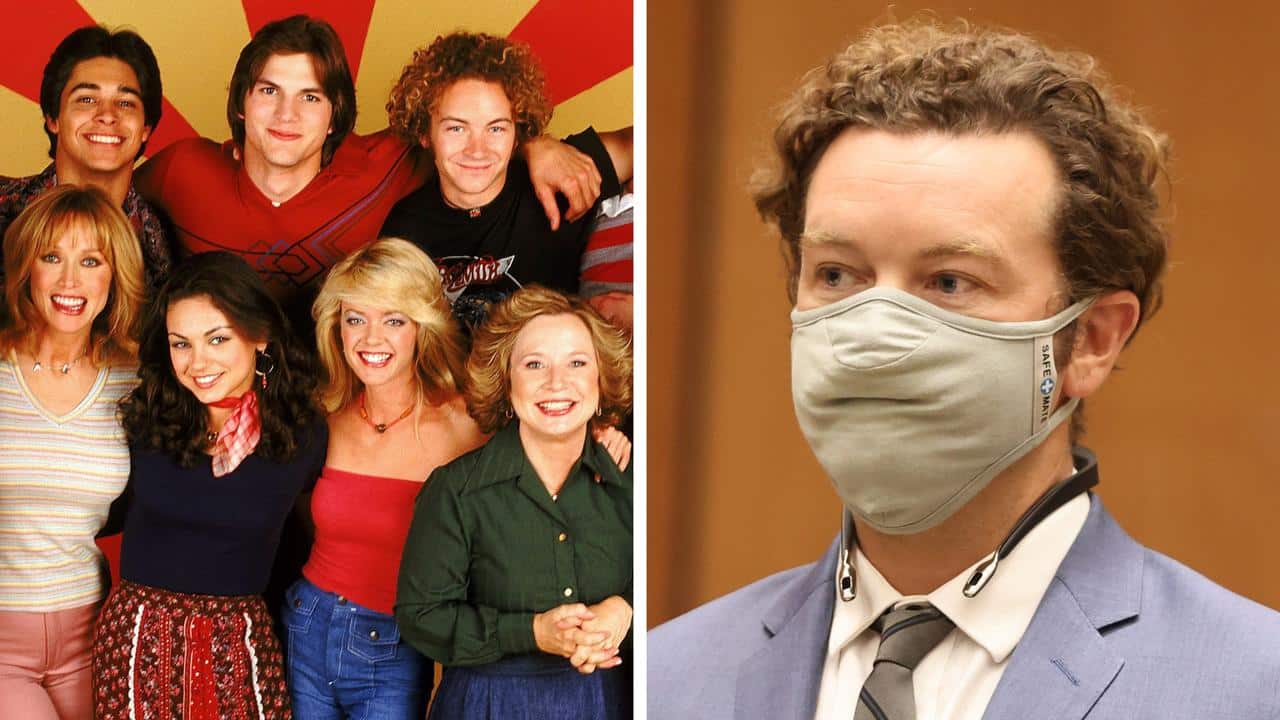 LA – After a jury found Danny Masterson guilty on two of three counts of rape in his second trial, in which the Church of Scientology played a significant part, "That '70s Show" star Danny Masterson was led out of the courtroom in handcuffs on Wednesday. He faces a prison sentence of 30 years to life.
Masterson's wife, actor and model Bijou Phillips, who had sat stony-faced throughout both trials, gasped when the conviction was pronounced and sobbed as he was brought into custody.
After debating for seven days over two weeks, the jury of five men and seven women decided. On the third count, which claimed Masterson had sexually assaulted a previous girlfriend, they could not reach a decision. The verdict had received an 8-4 vote in favor.
Masterson, 47, will remain behind bars until his sentence is rendered. There is no established date for sentencing.
"I am experiencing a complex array of emotions — relief, exhaustion, strength, and sadness — knowing that my abuser, Danny Masterson, will face accountability for his criminal behaviour," said one of the women, who Masterson knew as a fellow churchgoer and was found guilty of rape at his home in 2003.
In the statement, a second woman, a former girlfriend whose count caused the jury to reach a deadlock, said: "While I'm encouraged that Danny Masterson will face some criminal punishment, I am devastated that he has dodged criminal accountability for his heinous conduct against me."
Masterson's representatives declined to comment, although it is almost clear they will appeal.
Prosecutors retried Masterson in December after a deadlocked jury resulted in a mistrial. They said that between 2001 and 2003, he drugged and brutally raped three women at his Hollywood Hills home. All three women were church members then, and they claimed he utilized his status there to evade punishment for many years.
The three women bravely came forward and revealed their stories, and for that, we are grateful, said Los Angeles County District Attorney George Gascón in a statement following the verdict on Wednesday.
Masterson's attorneys cited no witnesses, and he declined to testify. The defense asserted that the acts were consensual and worked to undermine the women's accounts by calling attention to changes and contradictions that they claimed indicated coordination between the parties.

Masterson, 47, will remain behind bars until his sentence is rendered. There is no established date for sentencing.
In his closing argument, defense attorney Philip Cohen reminded the jury of their instructions and said, "You should consider not believing anything the witness says if you find that a witness in this case intentionally lied about something.
The Church of Scientology had a major impact in the first trial, but it may have been even more influential in the second trial. Judge Charlaine F. Olmedo permitted expert testimony on church policy from a former member of the leadership of Scientology who has since become a well-known adversary.
In a statement following the verdict, the Church said that the "inclusion of religion in this trial was an unprecedented violation of the First Amendment and impacted the due process rights of every American. The Church was not a party to this action, and according to centuries-old Supreme Court tradition, religion had no place in this legal process.
The accusers said on the witness stand that they were intimidated by certain Scientologists in the courtroom due to the high tension between current and former Scientologists.
Leah Remini, an actor and former church member who has emerged as its most prominent critic, occasionally attended the trial and held one of the accusers close to her during closing statements.
According to Remini, the two guilty convictions in the retrial are "a relief," she wrote on Twitter. Heroes are the ladies who escaped Danny Masterson's harassment. They have endured violent attacks and harassment from Danny's well-funded legal team and Scientology for years, she wrote in her post. However, they persisted in their quest for justice.
Two of the accusers have filed a civil action regarding the alleged harassment.

Masterson, 47, will remain behind bars until his sentence is rendered. There is no established date for sentencing.
Scientology states, "There is not a scintilla of evidence supporting the scandalous allegations that the Church harassed the accusers."
L. Ron Hubbard founded the Church of Scientology in 1953 with many Hollywood-based adherents. The judge set restrictions on how much the prosecution may discuss the Church and mostly allowed it to be used as an excuse for why the women delayed so long to contact the police.
The women stated that when they reported Masterson to church officials, they were informed that they had not been sexually assaulted, were required to participate in ethics training, and counseled against reporting a member of such high standing to criminal enforcement.
Deputy District Attorney Reinhold Mueller's closing statement to the jury stated, "They were raped, they were punished for it, and they were retaliated against." They were taught by science that there is no justice for them.
"Testimony and descriptions of Scientology beliefs" during the trial, according to the Church, were "uniformly false."
"The Church has no policy prohibiting or discouraging members from reporting criminal conduct of anyone — Scientologists or not — to law enforcement," the statement read.
Olmedo will hold a hearing the following week to establish how a lawyer for the Church of Scientology obtained information that the prosecution had sent to the defense. Links that the attorney unintentionally included in an email to Mueller served as the basis for the evidence.
People who claim they have been sexually abused are not routinely named by The Associated Press.

In this case, the testimony was explicit and intense.
According to the two women whose evidence resulted in Masterson's conviction, he served them drinks in 2003, causing them to get drunk or pass out before he viciously raped them.
The third witness, Masterson's then-girlfriend of five years, said she awoke to discover him raping her and had to yank his hair to stop him. Her testimony caused the jury to reach a deadlock.
Olmedo only let the ladies describe their state in the first trial but enabled the accusers and the prosecution to directly state that Masterson drugged the women in the second trial.
There were no drug-related charges against Masterson, and there was no toxicology data to support the claim.
The allegations were made when Masterson was at the height of his fame, appearing as Steven Hyde on Fox's "That '70s Show" from 1998 to 2006, the program that launched the careers of Ashton Kutcher, Mila Kunis, and Topher Grace.
On the 2016 Netflix comedy "The Ranch," Masterson reconnected with Kutcher, but the project was canceled when an LAPD investigation became public in December 2017.
SOURCE – (AP)
2023: Why Chrishell Stause Isn't Wearing Wedding Ring After Marrying G-Flip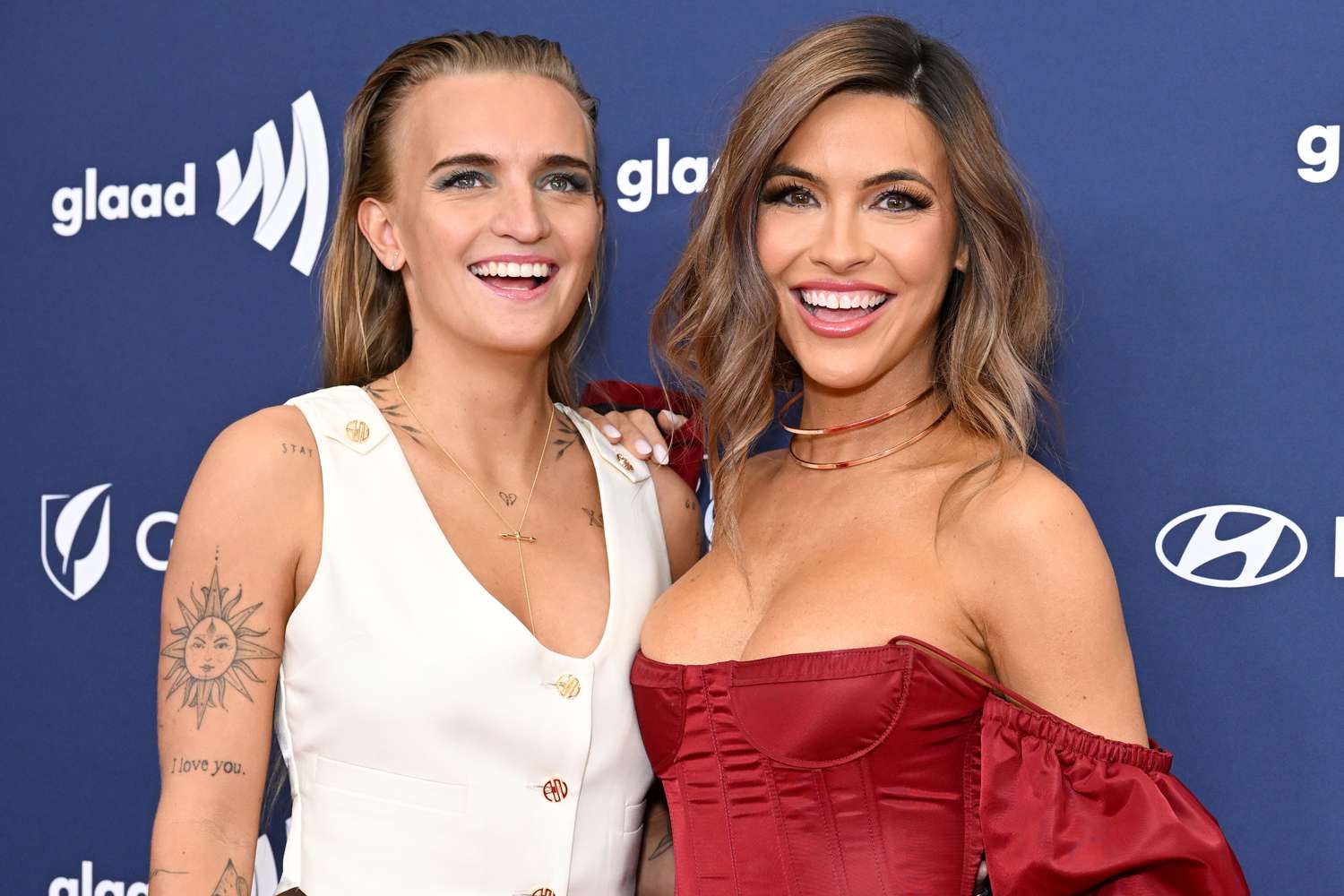 Sunset Newlywed for sale Chrishell Stause Discusses Her Marriage and Her New Season.
A significant piece of jewelry that Chrishell Stause recently married G Flip is gone.
The Selling Sunset has been seen sans a wedding band despite getting married to the musician. Chrishell, though, has a justification.
In a video posted on her Instagram Stories on May 30, she declared, "I'm happily married, very happy." But due to my weight increase, I'm not wearing my ring. And that's okay with me. I CAN MAKE A REAL RING WITHOUT REVEALING ANYTHING until I have it adjusted or until we think everyone is aware.
I'm living my best life, and that's why, Chrishell added. "Anyways, long story short, if you see me without my ring, listen, that's why."
The reality star wed G Flip on May 10 by posting an Instagram video showing the couple holding hands at the altar. After dating for over a year, the pair married in Las Vegas.
Recently, the couple discussed their wedding ceremony and answered questions about whether they were now legally married.

A significant piece of jewelry that Chrishell Stause recently married G Flip is gone.
On the May 27 episode of SiriusXM Hits 1 LA with Tony Fly and Symon, Chrishell remarked, "If you don't believe it, I don't care and that's the best part." "I don't require your consent."
Additionally, don't anticipate seeing the couple's nuptials on Selling Sunset.
"I think that it's a balance thing on a show like this, of what to share and what not to share, and I think that it's important that we are open and we shine a light on a love that I think is so beautiful," Chrishell stated on E! News on May 17. But even so, it's essential to preserve some items for us.
The real estate agent also talked about how they were married unusually. We should have done the customary engagement, she remarked. "We avoided the entire situation, the paperwork, all the worries that people have, all this stuff."
It's been a dream come true for Chrishell.
She continued, even if their union is the least conventional regarding how things should work out. It has been the most significant and vital aspect of my life. Therefore, each person has a unique method of doing things. It was so erratically flawless.
SOURCE – (ENEWS)