The Beatles Top Singles Chart 60 Years After Their First Hit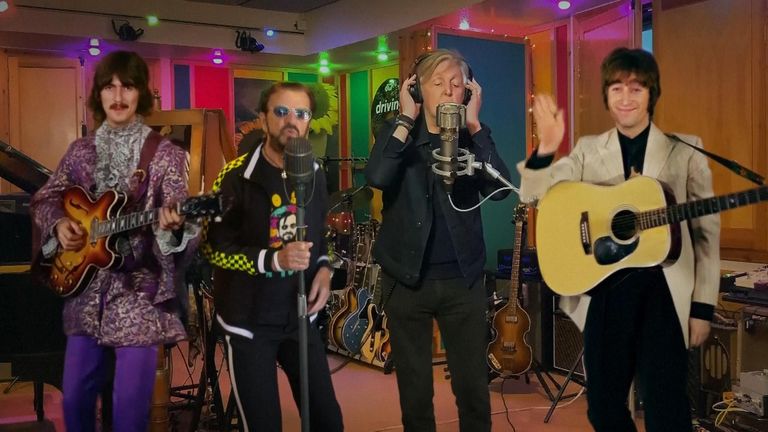 The Beatles' single, Now and Then, topped the charts, making them the act with the longest gap between their first and last number ones.
Sixty years after From Me to You was number one, Sir Paul McCartney exclaimed, "It's blown my socks off!"
According to the Official Charts Company, Now and Then is also the fastest-selling vinyl single of the century.
John Lennon wrote the initial bars in 1978, and it was finally finished last year.
"It's mind-boggling," stated Sir Paul. It's completely blown my mind. It's also an emotional time for me. "I adore it!"
The Beatles last topped the charts with The Ballad of John and Yoko in 1969, surpassing the 44-year gap between Wuthering Heights (1978) and Running Up That Hill (2022).

Sir Paul McCartney is 82, and Sir Ringo Starr is 83, making them the oldest band to reach number one.
They are also the second and third-oldest chart-topping musicians, following Sir Captain Tom Moore, 99, whose cover of You'll Never Walk Alone with Michael Ball reached number one in 2020.
Now and Then debuted at number 42 on the rankings after its November 2 release, based on only 10 hours of sales.
Since then, it has risen 41 places in the charts to become Sir Paul, Sir Ringo Starr, and the late John Lennon and George Harrison's 18th number-one hit.
The song has 78,200 combined UK chart units from sales and streaming and the most one-week physical sales in nearly a decade, with 38,000 copies sold – the most since X Factor 2014 winner Ben Haenow sold 47,000 copies of Something I Need.
Only US musician Elvis Presley had more number-one singles in UK chart history than The Beatles, with 21 chart-topping singles.
Harold Macmillan was the Conservative Prime Minister in 1963 when From Me To You topped the charts.

The Beatles Top Singles Chart 60 Years After Their First Hit
The single dethroned Gerry & The Pacemakers' How Do You Do It? which had held the #1 spot for seven weeks.
Now and Then has all four Beatles, with the final track credited to Lennon, McCartney, Harrison, and Starr. It was released as a double A-side record with Love Me Do, their debut single 1962.
After the Beatles broke up in 1970, Lennon wrote Now and Then, which had circulated as a bootleg for years.
It's an apologetic love ballad dedicated to an old friend (or lover), to whom Lennon says, "Now and then, I miss you / Now and then, I want you to return to me."

Sir Paul had longed to finish the tune ever since, and advances in audio technology made it possible.
Martin Talbot, chief executive of the Official Charts Company, said: "The return of John, Paul, George and Ringo with the last ever.
Beatles single has cemented their legend by breaking a catalog of records – and in doing so underlined the extraordinary scope of their enduring appeal, across all the generations, with huge numbers of streams, downloads and vinyl singles."
BTS member Jung Kook achieved his fourth solo top 10 song with Standing Next to You, while Casso, Raye, and D-Block Europe's
Prada rose one spot to number two.
Last week's number one, Taylor Swift's Is It Over Now (Taylor's Version), slid to number three, while Olivia Rodrigo's Can't Catch Me Now, from the soundtrack to the film The Hunger Games: The Ballads of Songbirds and Snakes, debuted at number 18.
Taylor Swift's new version of 1989 (Taylor's Version) topped the album chart, beating new albums from Oasis, The Masterplan, and Jung Kook's Golden.
The Rolling Stones' Hackney Diamonds was at number four, with Sir Cliff Richard at number five with Strings – My Kinda Life.
SOURCE – (BBC)
Robert Downey Jr. Won't Be Returning To The Marvel Cinematic Universe As Tony Stark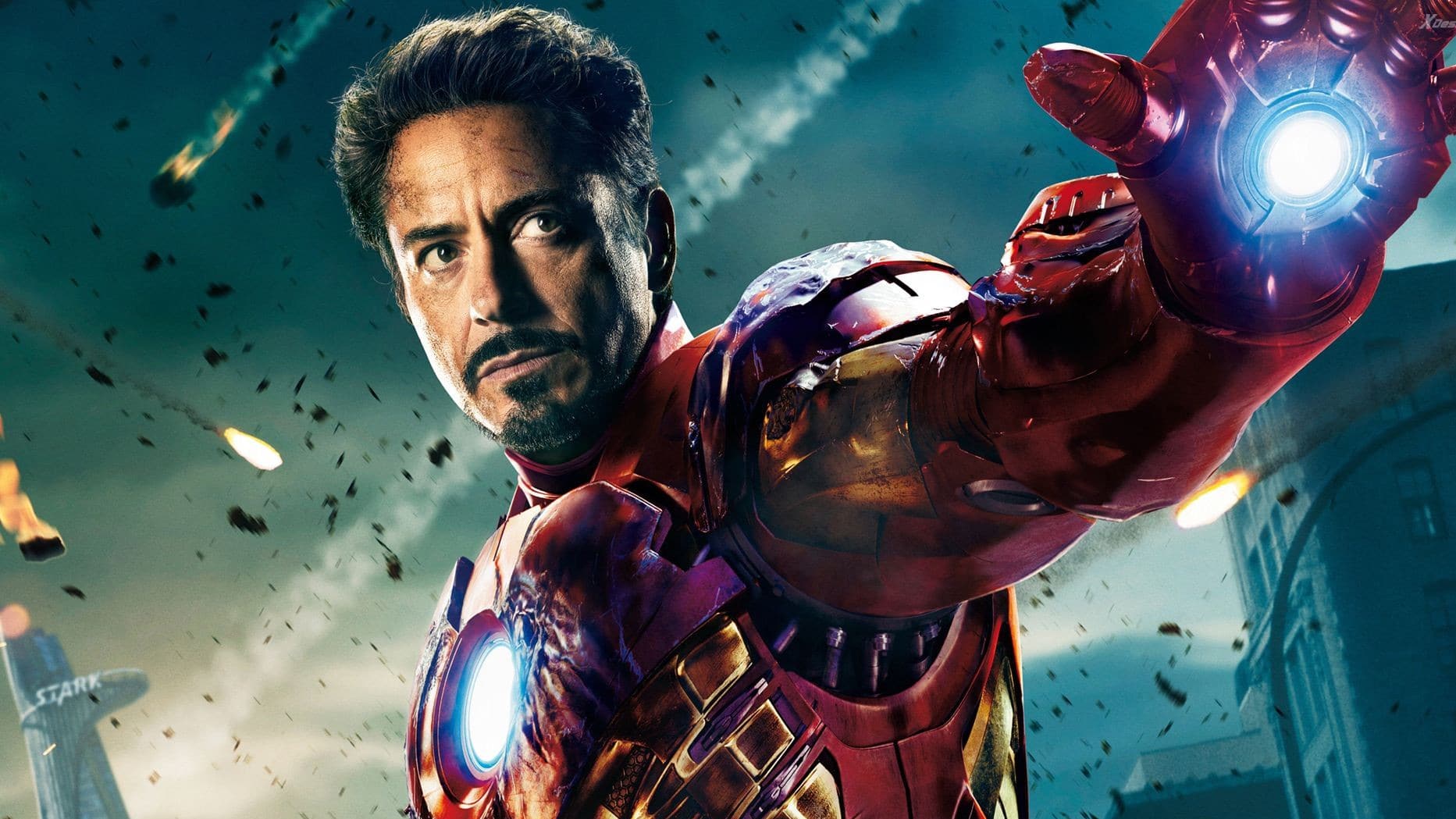 Fans of the Marvel world should not expect Robert Downey Jr. to resume his role as Tony Stark/Iron Man.
Despite claims to the contrary, Marvel Studios president Kevin Feige said in an interview with Vanity Fair that there are no plans to renew the character following Downey Jr.'s last appearance in 2019's "Avengers: Endgame."
"We are going to keep that moment and not touch that moment again," she stated. "We all worked very hard for many years to get to that, and we would never want to magically undo it in any way."
According to co-director Joe Russo, Downey Jr. was apprehensive about performing reshoots for "Endgame."

Robert Downey Jr. Won't Be Returning To The Marvel Cinematic Universe As Tony Stark
"On the last day of shooting, we'd already said tearful goodbyes." "Emotionally, everyone had moved on," Russo told the publication. "We promised him it would be the last time we made him do it — ever."
His brother Anthony Russo, who co-directed "Endgame," adds, "That was a difficult thing for him to do, to come back and pick up that line."
"When he (Downey Jr.) did come back, we were shooting on a stage directly opposite where he auditioned for Tony Stark," Anthony Russo, the director, stated. "So his last line as Tony Stark was shot literally a couple hundred feet from his original audition that got him the role."
According to Feige, he had to campaign for Downey Jr. to be cast as Stark in the Marvel universe due to his previous difficulties with substance abuse, which resulted in him serving 15 months in prison.

Robert Downey Jr. Won't Be Returning To The Marvel Cinematic Universe As Tony Stark
"It purely came down to the Marvel board being nervous at putting all of their chips in their future films on somebody who famously had those legal troubles in the past," Feige stated. "I wasn't very good — and still am not — at taking no for an answer. But I also don't beat my chest to get my way. I try to think of ways to make it plain to others why we should go in a certain direction. And that's when the concept of a screen test arose."
Susan Downey, Downey Jr.'s wife, stated that her husband had turned down jobs similar to Stark. In 2018, Downey Jr. told Vanity Fair writer Anthony Breznican that he is his own man despite comparisons to the role.

Robert Downey Jr. Won't Be Returning To The Marvel Cinematic Universe As Tony Stark
"I ain't him, I'll tell you that flat out," Downey Jr. stated.
Downey Jr is an American actor widely known for his roles in the Marvel Cinematic Universe as Tony Stark/Iron Man. He has also appeared in various other films, receiving critical acclaim for his performances.
He has had a successful career marked by his versatility and ability to portray a wide range of characters. His work has earned him several awards and nominations, solidifying his status as one of the most influential figures in the entertainment industry.
SOURCE – CNN
Kiss Say Farewell To Live Touring, Become First US Band To Go Virtual And Become Digital Avatars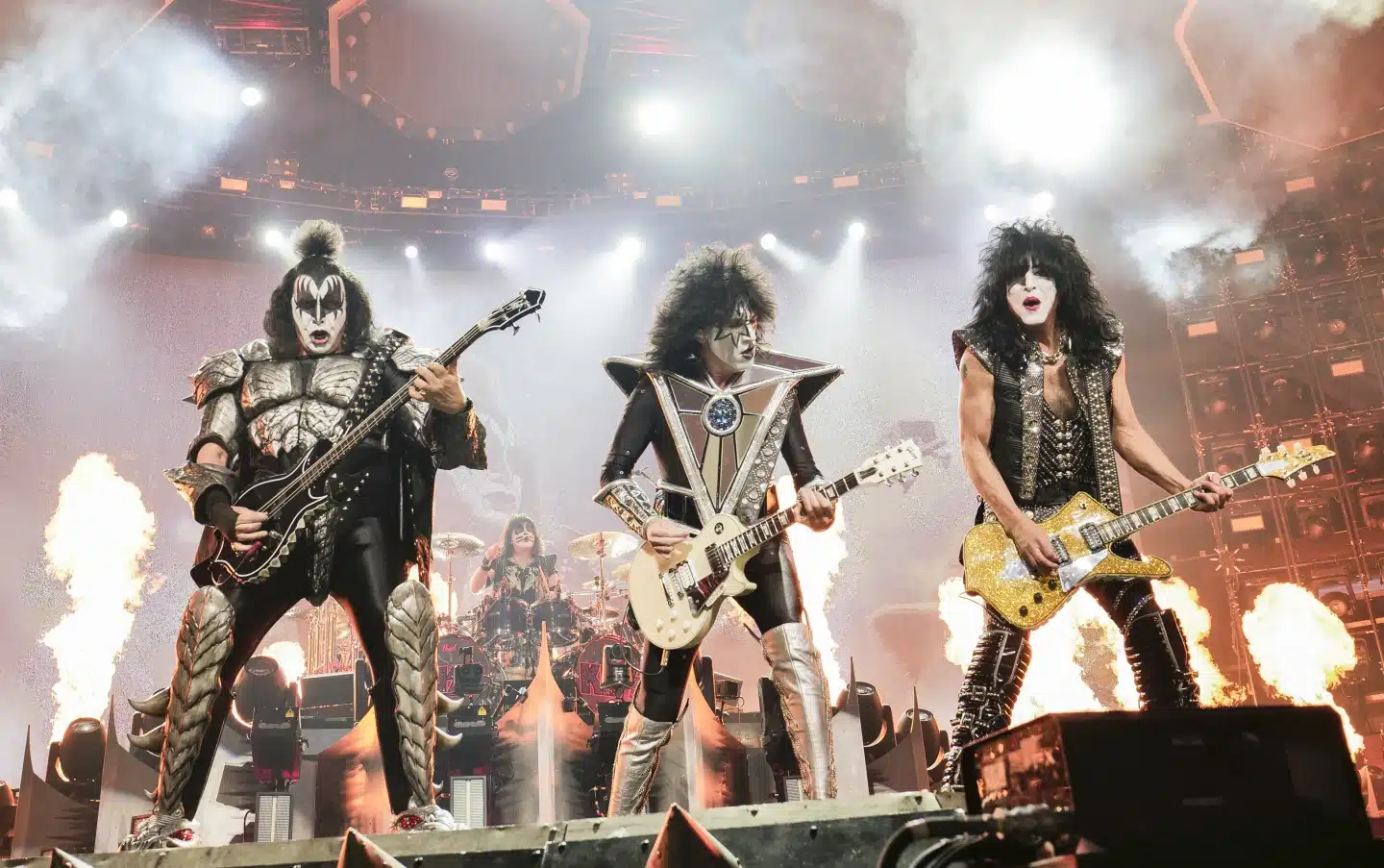 Kiss concluded their "The End of the Road" farewell tour at New York City's legendary Madison Square Garden on Saturday night.
But, as die-hard fans know, they would never call it quits. Not at all.
The band's current lineup — founders Paul Stanley and Gene Simmons, guitarist Tommy Thayer, and drummer Eric Singer — departed the stage during their encore to unveil computerized avatars of themselves. Following the change, the virtual Kiss performed "God Gave Rock and Roll to You."
The cutting-edge technology was used to tease a new chapter in the rock band's history: after 50 years, Kiss is now interested in a type of digital immortality.
Kiss performed "God Gave Rock And Roll To You" on Saturday night to premiere the band's virtual version.

Kiss Say Farewell To Live Touring, Become First US Band To Go Virtual And Become Digital Avatars
They have retired from the stage after 50 years to pursue a type of digital immortality.
The shows will be directed by Paul Stanley, Gene Simmons, Tommy Thayer, and Eric Singer's avatars.
In collaboration with Pophouse Entertainment Group, George Lucas' special-effects studio created the avatars.
These firms have already established "ABBA Voyage" in London, where fans may attend a full performance by the Swedish band's digital avatars.

Kiss Say Farewell To Live Touring, Become First US Band To Go Virtual And Become Digital Avatars
George Lucas' special-effects studio, Industrial Light & Magic, collaborated with Pophouse Entertainment Group, which ABBA's Björn Ulvaeus co-founded to create the avatars. The two firms recently collaborated on the "ABBA Voyage" show in London, where fans could watch the Swedish band perform a full concert – as performed by their digital avatars.
According to Pophouse Entertainment CEO Per Sundin, this new technology allows Kiss to perpetuate their legacy for "eternity." He claims that the band was not on stage for the virtual concert since "that's the key thing" with the futuristic technology.
"Kiss could perform in three cities on three continents on the same night." That's exactly what you could do with it."
They performed in motion capture suits to create their computer avatars, depicted as a type of superhero version of the band.
source – AP
'Supernatural' Actor Mark Sheppard Recovering From Heart Attack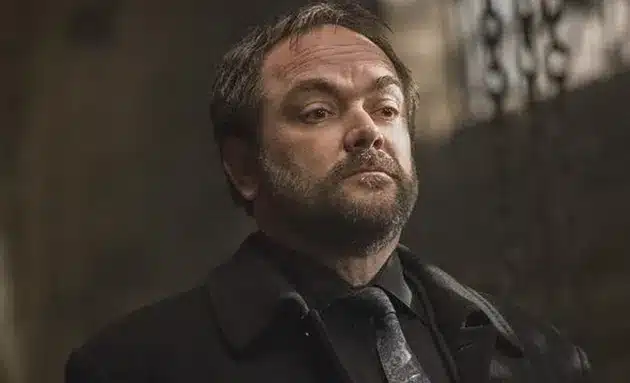 Actor Mark Sheppard considers himself fortunate to be alive after suffering a heart arrest.
The "Supernatural" actor said in an Instagram post that he collapsed in his kitchen on Friday.
"I apparently had a 100% blockage in my LAD after six massive heart attacks and being brought back from the dead four times." "The Widowmaker (sic)," he captioned a photograph of himself in a hospital bed.
According to Johns Hopkins Medicine, the term "LAD" refers to the left anterior descending artery, which delivers blood to the organ's front left side.
According to the American Heart Association, a heart attack caused by a blockage in this area is sometimes referred to as a "widow maker."
Sheppard stated that if it weren't for his wife, the Los Angeles Fire Department, and the Providence Saint Joseph Medical Center staff, "I wouldn't be writing this."

'Supernatural' Actor Mark Sheppard Recovering From Heart Attack
"My chances of survival were virtually nil," he wrote in an email.
A spokesman for Sheppard verified that the actor is recovering.
Sheppard is most known for his role on "Supernatural" as Crowley, a malevolent fan favorite he played from 2009 until 2017. He is particularly well-known for his role as Romo Lampkin in the science fiction TV series "Battlestar Galactica."
"You don't always have to do the most and biggest!" How many heart attacks have you had? Two or three would have sufficed. "You've impressed us, okay," Sheppard's "Supernatural" co-star Misha Collins commented. "Recover quickly and rejoin us on the road." "I adore you, pal."
Kim Rhodes, another of Sheppard's "Supernatural" co-stars, also commented supporting the actor, adding, "Thank you for staying."

According to Sheppard, the good news is that he is on the mend.
"I feel fantastic. "Humbled yet again," he wrote.
Mark is a British-American actor and musician known for his roles in various popular television series, including "Supernatural," "Battlestar Galactica," and "Doctor Who."
He has gained a loyal following for his compelling portrayals of complex and often morally ambiguous characters.
With a career spanning several decades, Sheppard has established himself as a versatile and talented performer, garnering praise for his contributions to the entertainment industry.
source – (CNN)