The Last New Beatles Song, 'Now And Then,' Will Be Released Next Week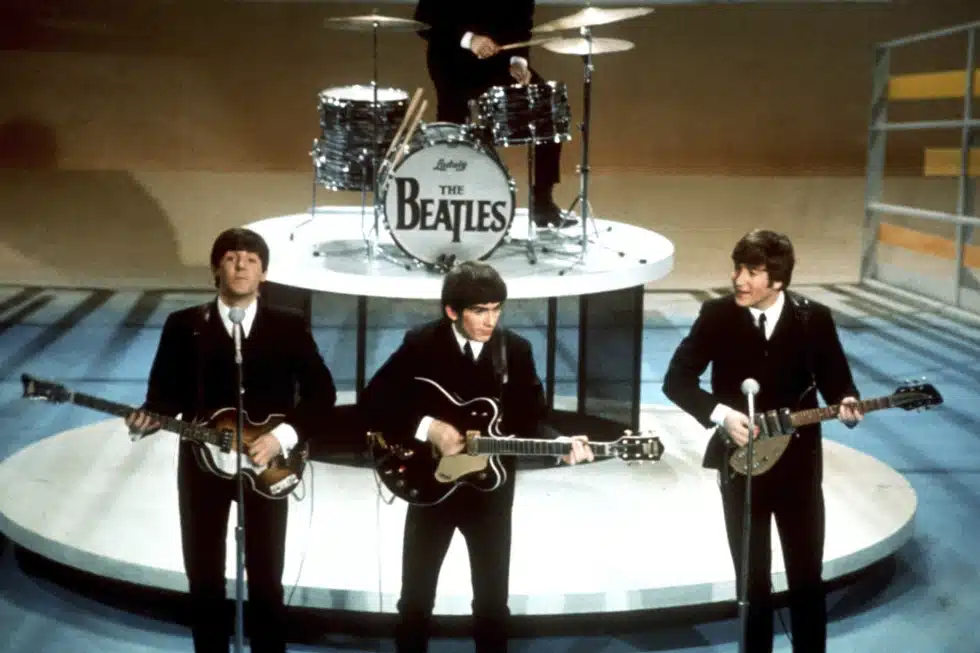 NEW YORK – Sixty years after the start of Beatlesv mania, and with two of the four members now deceased, artificial intelligence has permitted the publication of what is expected to be the final "new" Beatles song next week.
The song, titled "Now And Then," will be released on Thursday, Nov. 2, as part of a single alongside "Love Me Do," the very first Beatles single released in England in 1962.
"Now And Then" is from the same collection of unreleased tracks written by the late John Lennon that his former bandmates used to create the songs "Free As a Bird" and "Real Love," which were released in the mid-1990s.

Paul McCartney, Ringo Starr, and George Harrison worked on "Now And Then" in the same sessions, but technological restrictions prevented them from finishing it.
Director Peter Jackson solved such issues by "separating" Lennon's original voice from a piano used in the late 1970s using artificial intelligence. The considerably clearer vocals enabled McCartney and Starr to finish the song last year.
The survivors crammed a lot into it. The new track features a guitar recorded over three decades ago by Harrison, a new drum part by Starr, McCartney's bass, piano, and a slide guitar solo added as an homage to Harrison, who died in 2001. McCartney and Ringo Starr provided backing vocals.
McCartney also included a string arrangement written with the assistance of Giles Martin, the late Beatles producer George Martin's son.
As if that wasn't enough, they incorporated backup vocals from early Beatles recordings of "Here, There, and Everywhere," "Eleanor Rigby," and "Because."
"There it was, John's voice, crystal clear," McCartney announced. "It's very emotional. And we all contribute to it; it's a true Beatles recording. I think it's extremely thrilling to still be working on Beatles music in 2023, and to be about to release a new song that the world hasn't heard."
Olivia Harrison, Harrison's wife, stated that in the 1990s, he believed that technical difficulties made it impossible to release a song that satisfied the band's standards. She claims that with the revisions, "he would have wholeheartedly" joined Paul and Ringo in finishing the song if he were still alive.

A 12-minute Beatles film about the new recording will be released next Wednesday, the day before the song's release.
Later this month, enlarged editions of the Beatles' "1962-1966" and "1967-1970" compilations will be issued. "Now And Then," despite being released considerably later than 1970, will be included in the latter compilation.
The surviving Beatles have expertly released new projects, such as remixes of their old albums that feature studio outtakes and Jackson's "Get Back" film, usually around the holiday season, to appeal to nostalgic fans.
It's the grand finale of new music this year.
"This is the last time you'll ever hear the four Beatles on the same track." "John, Paul, George, and Ringo," Starr told The Associated Press recently.
SOURCE – (AP)
Taylor Swift Named Time's 'Person Of The Year' For 2023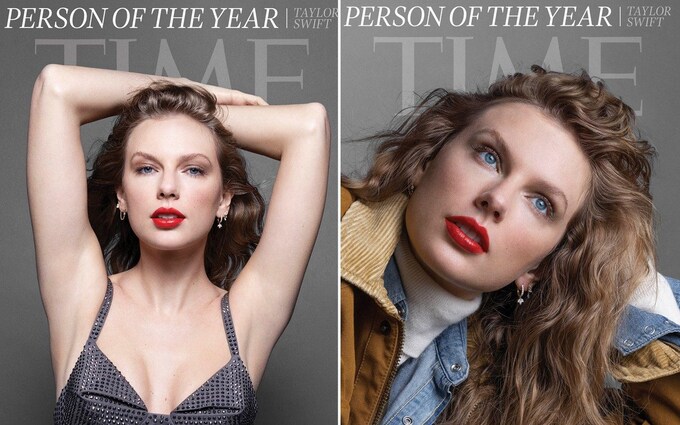 Taylor Swift is rounding up the year with yet another honor: she was voted Time magazine's 2023 "Person of the Year," beating out Barbie and King Charles III.
"While her popularity has grown across the decades, this is the year that Swift, 33, achieved a kind of nuclear fusion: shooting art and commerce together to release an energy of historic force," according to the magazine.
Time chose Swift because she found a way to give people all over the world hope in the midst of some extremely trying circumstances.
"No one else on the planet today can move so many people so well," according to Time's profile. "Achieving this feat is something we often chalk up to the alignments of planets and fates, but giving too much credit to the stars ignores her skill and her power."

Taylor Swift Named Time's 'Person Of The Year'
The magazine also interviewed Swift: "This is the proudest and happiest I've ever felt, and the most creatively fulfilled and free I've ever been."
And, yes, she spoke publicly for the first Time about her relationship with Kansas City Chiefs star Travis Kelce. The couple began hanging out after Kelce donned a friendship bracelet on his podcast, which Swift described as "metal as hell."
"I'm just there to support Travis," she said of her attendance at NFL games, which have helped some of them gain viewers. "I have no awareness of if I'm being shown too much and pissing off a few dads, Brads, and Chads."
Swift's "Eras Tour," which grossed over $2.2 billion in North American ticket sales alone, was a highlight of her incredible year, according to research firm QuestionPro. StubHub also issued its 2023 "Year in Live Experiences" report on Wednesday, stating that the "Eras Tour" was the website's largest tour.

Swift has not only crushed Super Bowl-sized arenas, but also neighborhood cinema theaters.
According to AMC, the pop singer's "Taylor Swift: The Eras Tour" concert film grossed roughly $96 million in its debut weekend in the United States and Canada, making it the highest-grossing concert film domestically for an opening weekend.
Among all of this, Swift broke her own Spotify record by being the most-streamed artist in the streamer's history in a single day, while "1989 (Taylor's Version)" became Spotify's most-streamed album in a single day this year.
Taylor Swift is a renowned singer-songwriter and actress known for her narrative songwriting and autobiographical lyrics.

Taylor Swift Named Time's 'Person Of The Year'
She has achieved widespread commercial success and critical acclaim for her music, which spans various genres including pop, country, and rock.
Taylor has won numerous awards, including multiple Grammy Awards, and has established herself as one of the best-selling music artists of all time.
In addition to her music career, she has also appeared in films and television shows, further cementing her status as a multifaceted entertainer.
SOURCE – CNN
Kiss Say Farewell To Live Touring, Become First US Band To Go Virtual And Become Digital Avatars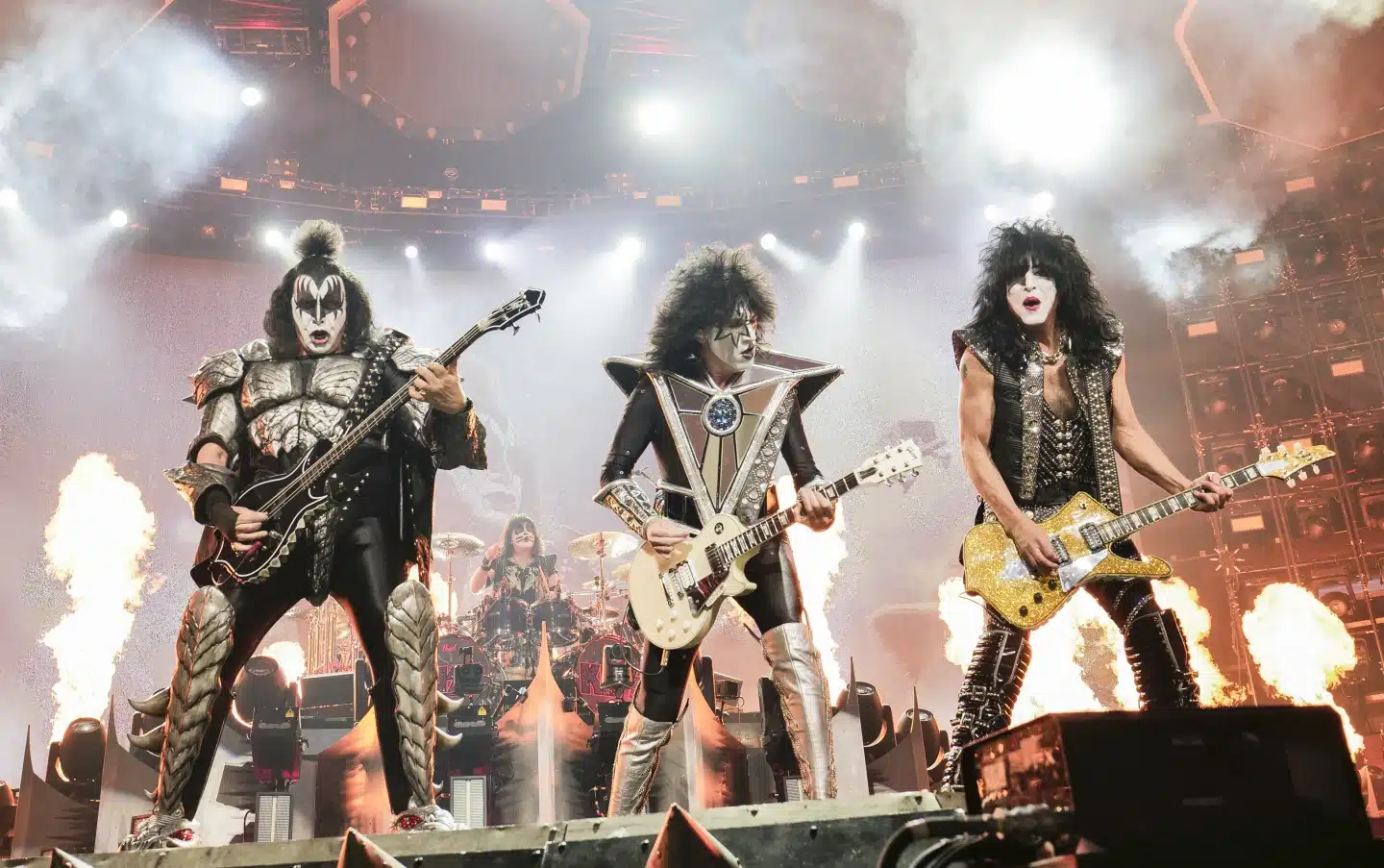 Kiss concluded their "The End of the Road" farewell tour at New York City's legendary Madison Square Garden on Saturday night.
But, as die-hard fans know, they would never call it quits. Not at all.
The band's current lineup — founders Paul Stanley and Gene Simmons, guitarist Tommy Thayer, and drummer Eric Singer — departed the stage during their encore to unveil computerized avatars of themselves. Following the change, the virtual Kiss performed "God Gave Rock and Roll to You."
The cutting-edge technology was used to tease a new chapter in the rock band's history: after 50 years, Kiss is now interested in a type of digital immortality.
Kiss performed "God Gave Rock And Roll To You" on Saturday night to premiere the band's virtual version.

Kiss Say Farewell To Live Touring, Become First US Band To Go Virtual And Become Digital Avatars
They have retired from the stage after 50 years to pursue a type of digital immortality.
The shows will be directed by Paul Stanley, Gene Simmons, Tommy Thayer, and Eric Singer's avatars.
In collaboration with Pophouse Entertainment Group, George Lucas' special-effects studio created the avatars.
These firms have already established "ABBA Voyage" in London, where fans may attend a full performance by the Swedish band's digital avatars.

Kiss Say Farewell To Live Touring, Become First US Band To Go Virtual And Become Digital Avatars
George Lucas' special-effects studio, Industrial Light & Magic, collaborated with Pophouse Entertainment Group, which ABBA's Björn Ulvaeus co-founded to create the avatars. The two firms recently collaborated on the "ABBA Voyage" show in London, where fans could watch the Swedish band perform a full concert – as performed by their digital avatars.
According to Pophouse Entertainment CEO Per Sundin, this new technology allows Kiss to perpetuate their legacy for "eternity." He claims that the band was not on stage for the virtual concert since "that's the key thing" with the futuristic technology.
"Kiss could perform in three cities on three continents on the same night." That's exactly what you could do with it."
They performed in motion capture suits to create their computer avatars, depicted as a type of superhero version of the band.
source – AP
Shane MacGowan, Lead Singer Of The Pogues And A Laureate Of Booze And Beauty, Dies At Age 65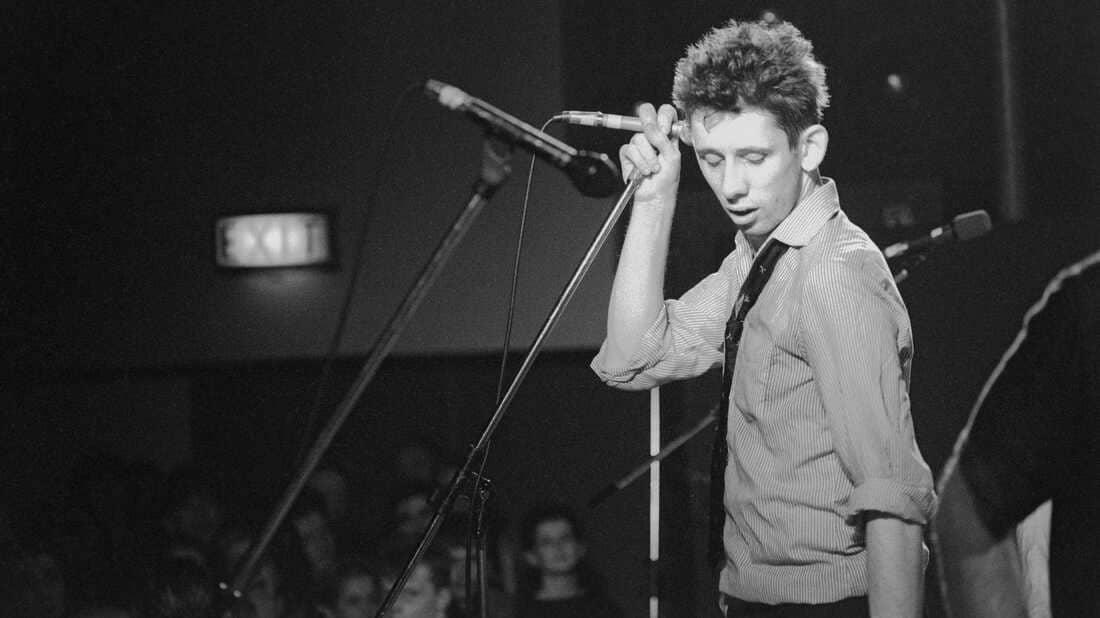 LONDON, England – Shane MacGowan, The Pogues' boisterous, rabble-rousing singer and lead composer who combined traditional Irish music with the intensity and spirit of punk, died Thursday, according to his family. He was 65.
MacGowan's songwriting and persona established him as an iconic figure in contemporary Irish culture, and some of his compositions have become classics, most notably the bittersweet Christmas ballad "Fairytale of New York," of which Irish President Michael D. Higgins stated that it "will be listened to every Christmas for the next century or more."
"It is with deepest sorrow and heaviest of hearts that we announce the passing of our most beautiful, darling, and dearly beloved Shane MacGowan," his wife Victoria Clarke, sister Siobhan, and father Maurice said in a statement.
According to the statement, the musician died peacefully with his family by his side.
After being diagnosed with viral encephalitis in late 2022, the musician was hospitalized in Dublin for several months. He was released last week, just in time for his forthcoming birthday on Christmas Day.
The Pogues fused Irish folk and rock 'n' roll into a unique, irresistible blend, though MacGowan became known for his slurred performances as much as his passionate compositions.

Shane MacGowan, Lead Singer Of The Pogues And A Laureate Of Booze And Beauty, Dies At Age 65
His lyrics mixed scabrous and romantic elements, ranging from carousing anthems to pictures of life in the gutter to sweet love songs. "Fairytale of New York," The Pogues' most famous song, is a tale about down-on-their-luck immigrant lovers that begins with the rather unfestive words: "It was Christmas Eve, babe, in the drunk tank." The duet between MacGowan's scratchy voice and the silky tones of the late Kirsty MacColl is by far the most popular Pogues song in Ireland and the United Kingdom.
Nick Cave, a singer-songwriter, described Shane MacGowan as "a true friend and the greatest songwriter of his generation."
The Irish president, Michael D. Higgins, stated that "his songs capture within them, as Shane would put it, the measure of our dreams."
"His words have connected Irish people all over the globe to their culture and history, encompassing so many human emotions in the most poetic of ways," added Higgins.
According to Irish Prime Minister Leo Varadkar, MacGowan's compositions "beautifully captured the Irish experience, especially the experience of being Irish abroad."
According to Sinn Fein President Mary Lou McDonald, "nobody told the Irish story like Shane — stories of emigration, heartache, dislocation, redemption, love, and joy."
MacGowan was born on Christmas Day 1957 in England to Irish parents and spent his childhood in rural Ireland before returning to London. Ireland remained the everlasting focus of his imagination and longing. He grew up listening to Irish music from family and neighbors and rock, Motown, reggae, and jazz.
He was expelled from London's renowned Westminster School and spent time in a psychiatric facility following a breakdown in his teens.
MacGowan welcomed the punk scene that erupted in the United Kingdom in the mid-1970s. He played in a band called the Nipple Erectors as Shane O'Hooligan before forming The Pogues with musicians including Jem Finer and Spider Stacey.

Shane MacGowan, Lead Singer Of The Pogues And A Laureate Of Booze And Beauty, Dies At Age 65
The Pogues blended punk's ferocious energy with traditional Irish tunes and instruments such as banjo, tin whistle, and accordion.
"It never occurred to me that you could play Irish music to a rock audience," MacGowan said in his 2001 biography "A Drink with Shane MacGowan," co-written with Clarke. "And then it clicked. Start an Irish band in London that plays Irish music with a rock and roll beat. The original plan was to simply blast out classic songs, but then I started writing."
"Red Roses for Me," the band's first album, was released in 1984 and contained boisterous interpretations of Irish folk tunes among originals such as "Boys from County Hell," "Dark Streets of London," and "Streams of Whisky."
The band gained a loyal following and accolades from music journalists and fellow performers ranging from Bono to Bob Dylan while performing in pubs and clubs throughout London and beyond.
The songs on the following two albums, "Rum, Sodomy and the Lash" (1985) and "If I Should Fall from Grace with God" (1988), by MacGowan, ranged from raucous rousers like the latter album's title track to ballads like "A Pair of Brown Eyes" and "The Broad Majestic Shannon."
The band also published an EP in 1986 called "Poguetry in Motion," which included two of MacGowan's best tunes, "A Rainy Night in Soho" and "The Body of an American." The latter was featured frequently in the early-2000s TV show "The Wire," when it was performed at the funerals of Baltimore police officers.
"I wanted to make pure music that could be from any time, to make time irrelevant, to make generations and decades irrelevant," he wrote in his autobiographical book.
The Pogues momentarily ruled the world, with sold-out tours and appearances on American television, but the band's output and appearances became more unpredictable, owing in part to MacGowan's troubles with drink and narcotics. He was fired by the other band members in 1991 after a spate of no-shows, notably while The Pogues were opening for Dylan. Before disbanding, the band momentarily replaced MacGowan with Clash frontman Joe Strummer.

Shane MacGowan, Lead Singer Of The Pogues And A Laureate Of Booze And Beauty, Dies At Age 65
MacGowan joined a new band, Shane MacGowan and the Popes, and released two albums: "The Snake" in 1995 and "The Crock Of Gold" in 1997. Despite his well-documented drinking problems and performances that frequently included slurred lyrics and at least one stage collapse, he reconnected with The Pogues in 2001 for a series of concerts and tours.
MacGowan struggled with health issues for years and relied on a wheelchair after breaking his pelvis a decade ago. He was well-known for his damaged, decaying teeth until he received a full set of implants in 2015 from a dental specialist who referred to the treatment as "the Everest of dentistry."
On his 60th birthday, MacGowan got a lifetime achievement award from Ireland's president. A celebratory concert featuring Bono, Nick Cave, Sinead O'Connor, and Johnny Depp took place at Dublin's National Concert Hall to mark the occasion.
In an Instagram post, Clarke said, "There's no way to describe the loss that I am feeling and the longing for just one more of his smiles that lit up my world."
"I am blessed beyond words to have met him and to have loved him and to have been so endlessly and unconditionally loved by him and to have had so many years of life and love and joy and fun and laughter and so many adventures," she wrote in an email.
SOURCE – (AP)