Powerful Cyclone Ilsa Lashes Australia's Northwest Coast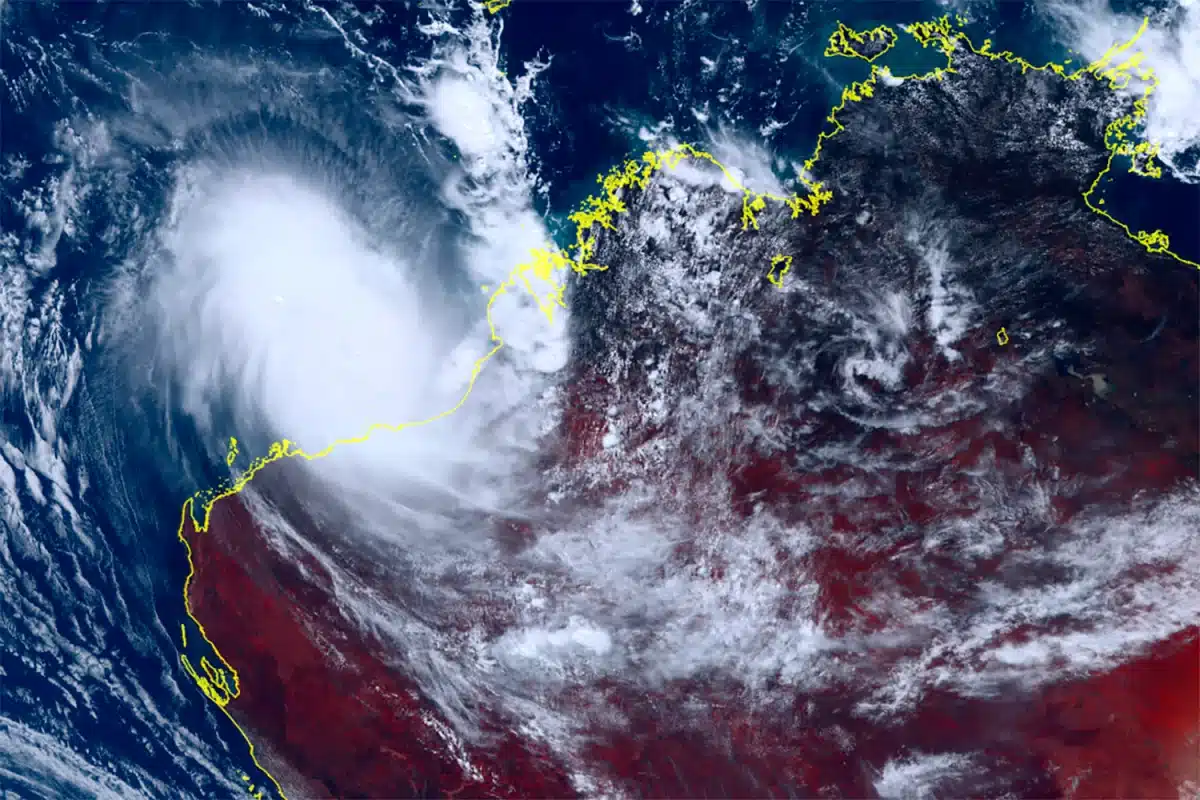 CANBERRA, Australia – Australia's most powerful tropical cyclone in eight years pounded its northwest coast Friday, with gusts reaching an estimated record of 289 kilometers (180 miles) per hour, but it avoided major population centers and caused no initial reports of injuries.
Cyclone Ilsa hit the Pilbara coast of Western Australia as a Category 5 storm but fell to a Category 2 as it proceeded inland, according to Australia's Bureau of Meteorology.
Ilsa made ashore in the early hours of the morning 150 kilometers (93 miles) northeast of the iron ore export town of Port Hedland in the rural area of Pardoo.
According to the most recent census, Pardoo had 47 people, and the Pardoo Roadhouse and Tavern were destroyed. According to emergency officials, the two owners stayed unharmed through the storm.
"They've had a pretty uncomfortable, challenging night," said Peter McCarthy, Fire and Emergency Services superintendent.
In addition to Pardoo, Acting Emergency Services Minister Sue Ellery described the storm damage as "fairly minimal."

Australia's most powerful tropical cyclone in eight years.
Darren Klemm, Commissioner of Fire and Emergency Services, said he was happy that Ilsa had turned towards Pardoo after tracking from the Indian Ocean towards terminal Hedland, the world's largest bulk export terminal that ships Australian iron ore. Port Hedland, the largest city in the Pilbara, has 16,000 people.
Before the storm, the city's docks were emptied of ships, including iron ore shipments.
Residents of Port Hedland "feel like they've dodged a bullet," Klemm added. "A Category 5 cyclone impact in Port Hedland would have resulted in significant damage."
Ilsa appears to have established an Australian record, with wind gusts reaching 289 kph (180 mph) at Bedout Island off the Pilbara coast before the island's monitoring equipment failed, according to weather bureau manager Todd Smith. It was unclear whether the device failed or the power was turned off.
"We're going to do some checks on the data there, but that will likely go down as the strongest wind gusts ever recorded by the bureau's equipment in Australia," Smith said.
Mean wind speeds in Category 5 cyclones surpass 200 kph (124 mph), with gusts exceeding 280 kph (174 mph). Cyclone Marcia in 2015 was the latest Category 5 storm to hit Australia. Marcia wreaked hundreds of millions of dollars in damage on Queensland's east coast.
Maximum mean wind speeds range from 89 kph to 117 kph (55 mph to 73 mph), with gusts ranging from 125 kph to 164 kph (78 mph to 102 mph).
According to the forecast service, the storm will continue to diminish as it moves southeast across the land. ___
SOURCE – (AP)
Passenger Train Derails In India, Killing At Least 50, Trapping Many Others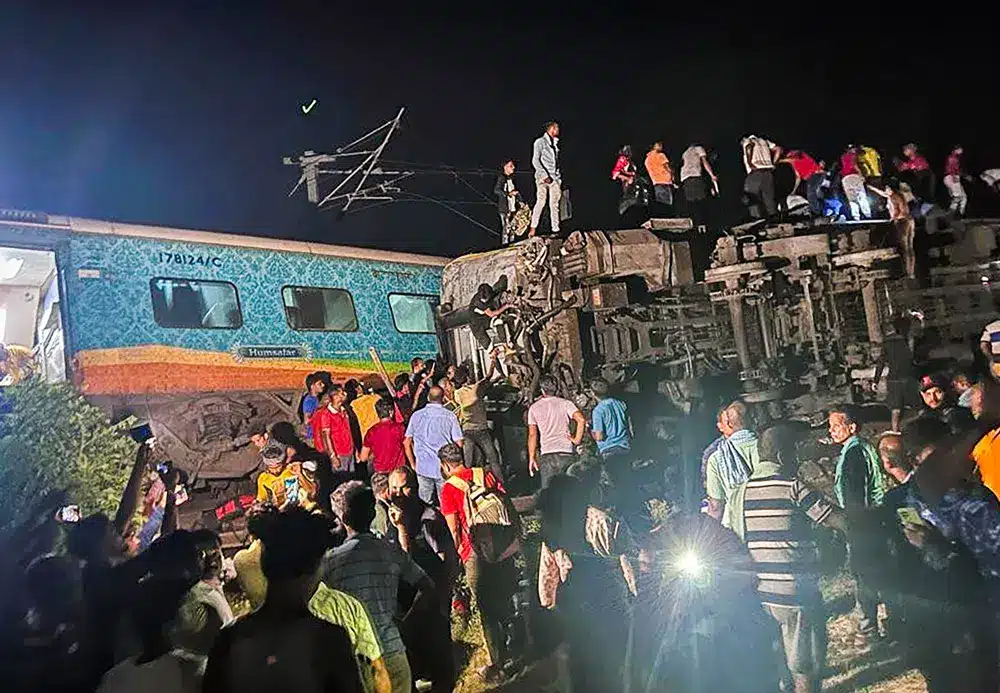 NEW DELHI — At least 50 people were killed, and hundreds more were trapped inside more than a dozen damaged rail cars when two passenger trains in India crashed on Friday, according to officials.
According to officials, the disaster occurred in eastern India, around 220 kilometers (137 miles) southwest of Kolkata, and about 400 people were sent to hospitals. The cause was being looked into.
Amitabh Sharma, a spokesman for the railway ministry, reported that ten to twelve coaches of one train derailed, and pieces of some of the damaged coaches fell onto an adjacent track.
According to Sharma, a passenger train traveling the other way struck the debris, and up to three coaches of the second train also derailed.
According to the Press Trust of India news agency, a third goods train was reportedly apparently involved, but there was no immediate confirmation from railway authorities.
Television photos from the aftermath showed rescuers scaling the rubble to pry open doors and windows and use cutting torches to free trapped survivors.

A passenger train traveling the other way struck the debris, and up to three coaches of the second train also derailed.
Vandana Kaleda, a passenger, said to the New Delhi Television news station that she "found people falling on each other" as her carriage shook erratically and deviated from the lines. She claimed that her survival was fortuitous.
Another survivor, who wished to remain anonymous, claimed that the impact woke him up while he was asleep. He claimed to have observed other people with damaged faces and shattered limbs.
At least 50 persons were reported dead, according to Balasore district's senior administrator Dattatraya Bhausaheb Shinde. At least 70 people had died, according to The Press Trust.
According to Pradeep Jena, the state's chief executive officer of Odisha, there were close to 500 police officers and rescue personnel at the scene, along with 75 ambulances and buses.

Rescuers were working to release 200 individuals who were thought to be trapped in the rubble, according to Shinde.
The Coromandel Express, which derailed, was traveling from Howrah in West Bengal state to Chennai, the state capital of southern Tamil Nadu, according to The Press Trust.
Narendra Modi, the prime minister of India, expressed sympathy for the deceased families.
Having spoken with the railway minister, Modi tweeted, "May the injured recover soon," adding that "all possible assistance" was being provided.
Several hundred incidents happen annually on India's railways, the world's largest train network with single management, despite government efforts to increase rail safety.
The deadliest train catastrophe in Indian history occurred in August 1995 when two trains crashed close to New Delhi, killing 358 people.
Human mistakes or out-of-date signaling equipment are the main causes of trains accidents.
Every day, 14,000 trains carrying more than 12 million passengers traverse India's 64,000 kilometers (40,000 miles) of railway.
SOURCE – (AP)
Supreme Court Rules Against Andy Warhol's Foundation In A Case About A Portrait He Made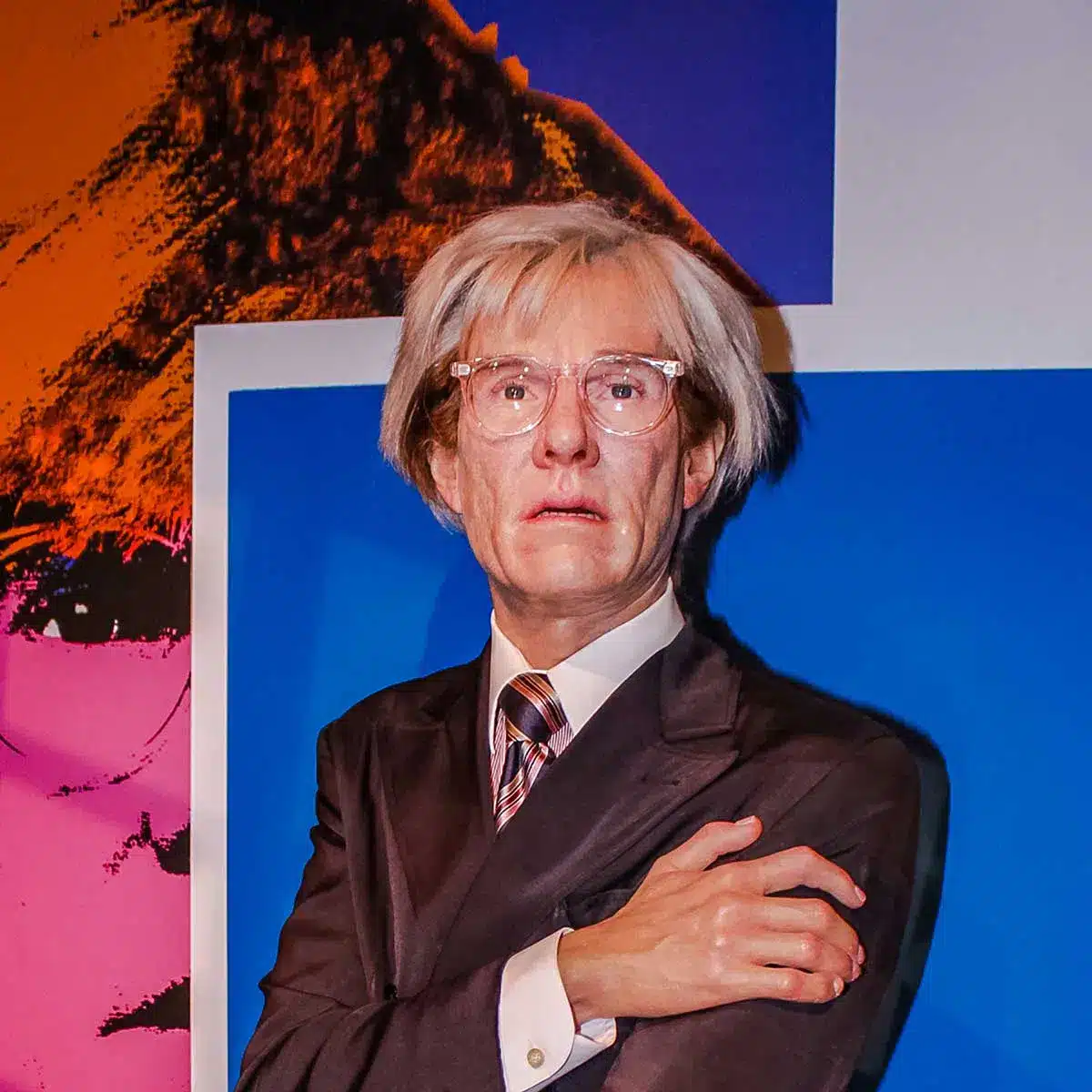 WASHINGTON — The U.S. The Supreme Court concluded Thursday that the 2016 release of an Andy Warhol image of musician Prince infringed on a photographer's copyright, a ruling that a dissenting justice claimed would impede artistic expression.
The Supreme Court voted 7-2 in favor of photographer Lynn Goldsmith. "Lynn Goldsmith's original works, like those of other photographers, are entitled to copyright protection, even against famous artists," stated Supreme Court Justice Sonia Sotomayor in her ruling.
In her dissent, Justice Elena Kagan expressed concern that the judgment would "stifle creativity of all kinds" and urged that the majority "go back to school" for an Art History 101 refresher course.
Warhol created the photos in question as part of a 1984 assignment for Vanity Fair. Warhol utilized one of Goldsmith's photographs as a starting point, a technique known as artist reference, and Vanity Fair paid Goldsmith to license the photograph. Then, in his trademark brightly colored and flamboyant style, Warhol made a series of images.
Vanity Fair published one of the resulting photographs, depicting Prince with a purple face. Following Prince's death in 2016, Vanity Fair published a cover with a new image from the series — Prince with an orange face. The justices concentrated on the second use in the case.
Lawyers for Warhol's foundation contended that the artist had changed the shot and that the magazine's reproduction of the orange-faced Prince did not violate copyright law. However, most justices agreed that a lower court had appropriately decided with Goldsmith in this case.
Sotomayor stated that the court had no opinion "as to the creation, display, or sale of any of the original" Warhol paintings or whether they would be considered copyright infringement. "The same copying may be fair when used for one purpose but not another," she explained.
In a dissenting opinion, Kagan questioned, "If Warhol does not get credit for transformative copying, who will?" Chief Justice John Roberts joined her in dissent.

The U.S. The Supreme Court concluded Thursday that the 2016 release of an Andy Warhol image of musician Prince infringed on a photographer's copyright.
Kagan said the majority's ruling will "impede new art, music, and literature" and "thwart the expression of new ideas and the attainment of new knowledge." "It will make our world poorer," she said at the end.
According to Kagan, the visual arts have a long history of imitation and copying. She mentioned paintings by Giorgione and his disciple Titian, who depicted a reclining naked woman. The photographs were among more than a dozen in the decision, which is unusual for a Supreme Court decision. Images occasionally feature in opinions, particularly in art cases, but the color was especially useful this time. Without it, the purple-faced and orange-faced Prince photos would be identical.
The original photograph by Goldsmith is in black and white. Vanity Fair gave her $400 to license it to Warhol, who used it to create 16 works, including two pencil sketches and 14 silkscreen prints. The silkscreens are created in the same style as his famous pictures of Marilyn Monroe, Jacqueline Kennedy, and Mao Zedong. He cropped, enlarged, and altered the tones and lighting of Goldsmith's image. Then he embellished it with vibrant colors and hand-drawn outlines.

Vanity Fair gave her $400 to license it to Warhol, who used it to create 16 works, including two pencil sketches and 14 silkscreen prints.
With its 1984 piece, Vanity Fair featured only one of Warhol's photos, the purple-faced Prince. The essay "Purple Fame" was published shortly after Prince's hit "Purple Rain." Goldsmith, a well-known music photographer, received a little credit for Warhol's image.
Warhol passed away in 1987. Vanity Fair paid Prince's charity $10,250 to use the orange-faced Prince photo in a commemorative issue following his death. Goldsmith spotted the cover and approached the organization, among other things, requesting reimbursement. The foundation subsequently proceeded to court, claiming that Warhol's images did not violate Goldsmith's copyright. A lower court judge sided with the foundation but was overturned on appeal.
A certain amount of copying is permissible under copyright law as "fair use." Courts employ four considerations outlined in the federal Copyright Act of 1976 to assess whether something is fair use. According to a lower court, all four reasons favored Goldsmith. The Supreme Court ruling only addressed the first factor, "the purpose and character of the use," of the work. According to Sotomayor, "the first factor favours Goldsmith."
According to Joel Wachs, president of The Andy Warhol Foundation for the Visual Arts, the foundation disagrees with the court's decision but welcomes the justices' "clarification that its decision is limited to that single licencing and does not call into question the legality of Andy Warhol's creation of the Prince Series in 1984."
In a statement, Goldsmith said she was "thrilled by today's decision." "This is a great day for photographers and other artists who make a living by licencing their art," she says.
The case number is 21-869, The Andy Warhol Foundation for the Visual Arts v. Lynn Goldsmith.
SOURCE – (AP)
She Killed The Man Raping her. Now Mexican Woman Faces 6 Years In Prison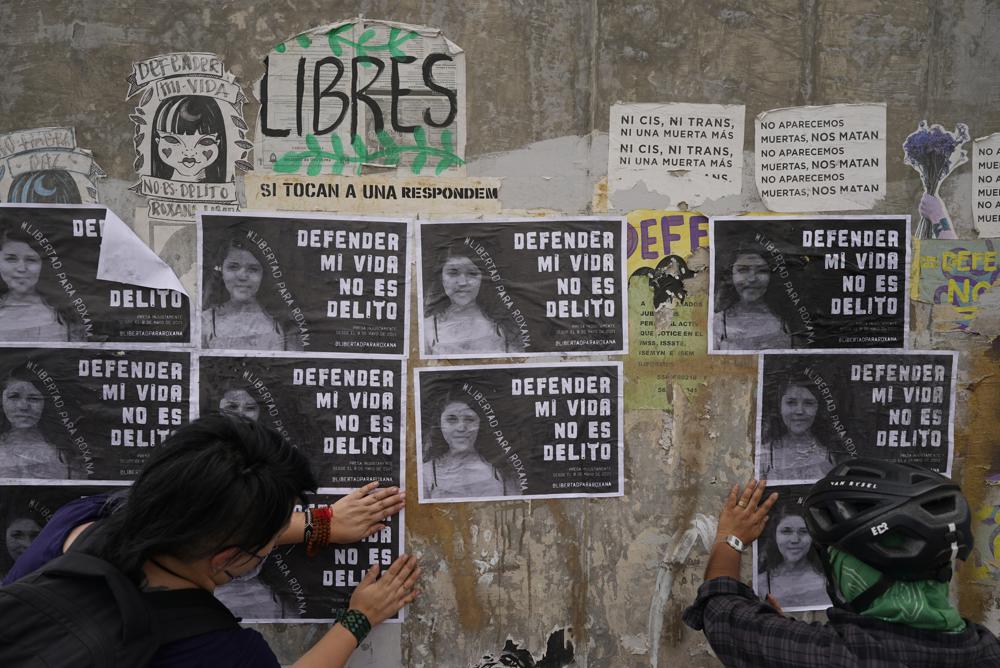 MEXICO CITY, Mexico – A Mexican woman sentenced to more than six years in prison for killing a man in self-defense after he attacked and raped her in 2021, a verdict her legal defense termed "discriminatory" and pledged to contest on Tuesday.
Experts and feminist groups were outraged by the verdict against Roxana Ruiz, saying it reflected the depth of gender-based violence and Mexico's dismal track record of bringing perpetrators of sexual violence to justice.
"If this sentence stands, it will set a bad precedent." It sends a message to women that, you know what, the law says you can protect yourself, but only to a degree," said her defense attorney, ngel Carrera. "He raped you, but you don't have the legal right to do anything."
The Associated Press does not generally identify sexual assault victims, but Ruiz has permitted her to be identified and attends public protests staged by people supporting her.
While the Mexico State court ruled Ruiz was raped, it also found her guilty of homicide with "excessive use of legitimate defence," noting that punching the man in the head would have been enough to defend herself. Ruiz was also forced to pay over $16,000 in restitution to the man who raped her.
Ruiz was selling french fries in Nezahualcoyotl in May 2021, one of 11 towns in Mexico State with an active gender alert for femicides and another for forced disappearances of women.
Ruiz, an Indigenous Mixteca lady and single mother from the state of Oaxaca, encountered a man she had seen around the neighborhood while drinking a beer with a friend. He offered to walk her home after hanging out and then wanted to stay the night because it was late and he was far from home.
Ruiz consented to let him sleep on the floor on a mattress. According to Ruiz's legal defense, he climbed onto her bed, slapped her, tore her clothes off, and raped her while she slept. Ruiz retaliated by punching him in the nose. He threatened to kill her, and she killed him in self-defense in her fight for freedom.

Now Mexican Woman Faces 6 Years In Prison.
In a panic, Ruiz placed the man's body in a bag and hauled it out to the street, where she was apprehended by passing police.
Despite reporting to authorities she had been raped, Carrera claims she was never subjected to a forensic examination, a critical stage in the prosecution of sexual abuse cases. Instead, an officer stated that she most likely wanted to have sex with the man at first but then changed her mind.
"I regret what I did, but if I hadn't done it, I would be dead today," Ruiz told the AP last year, adding, "It's evident that the state wants to shut us up, wants us to be submissive, wants us closed up inside, wants us dead."
Woman's rights organizations have regularly accused Mexican authorities of victimizing survivors and failing to examine cases from a gender viewpoint.
Ruiz was imprisoned for nine months on charges of homicide over reasonable self-defense before being released to await trial.
According to government figures, nearly half of Mexican woman have experienced sexual violence.
In 2022, the Mexican government recorded 3,754 woman who were purposely slain, an average of ten per day, a considerable increase from the previous year. Only one-third of the cases were investigated as femicides.

Now Mexican Woman Faces 6 Years In Prison.
Due to increased disappearances and a lack of reporting of violence in the country, that figure is likely only a fraction of the true figure.
Angelica Ospina, a gender fellow for the International Crisis Group in Mexico, expressed concern that the sentence may embolden perpetrators while preventing woman from reporting or defending themselves against gender-based violence.
According to Ospina, the story demonstrates how "normalised" gender-based violence is in Mexico and other regions of Latin America.
"When a woman defends herself, the system is especially efficient in processing and sentencing her without taking into account the circumstances under which she killed the man," Ospina explained.
Outside the courthouse, woman held banners and screamed, "justice!" A weeping Ruiz stepped in front of the audience, thanking feminist organizations and the woman who had supported her throughout the years-long legal process.
While speaking to the audience, she remembered her 4-year-old kid.
"I hope to see my son again." "I'd like to stay with him and watch him grow up," Ruiz said.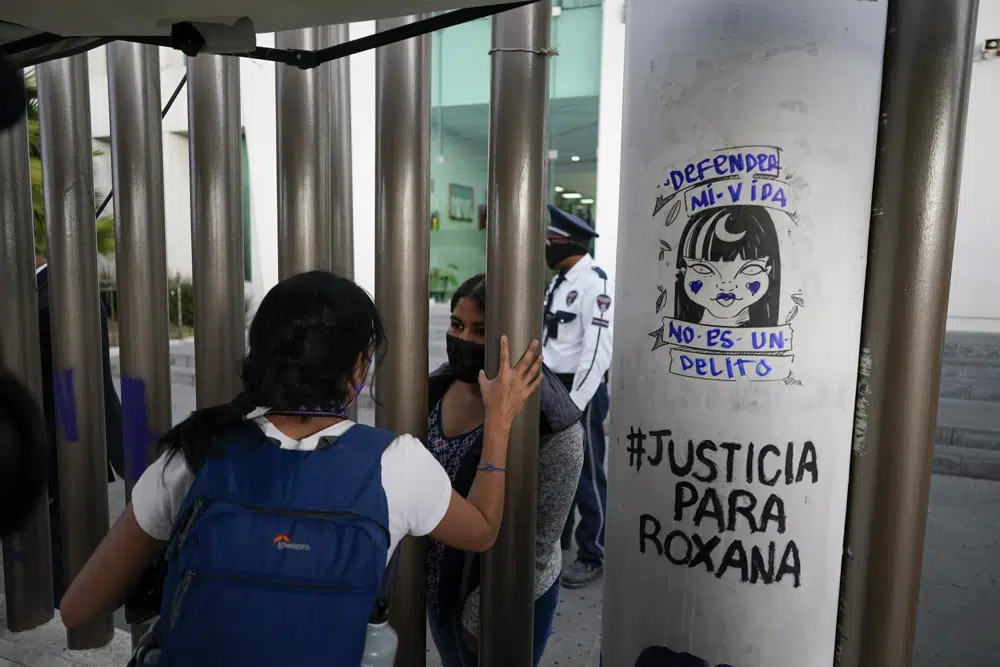 SOURCE – (AP)