2023 Swiss Regulator: Credit Suisse Made 'Serious Breach' Of Law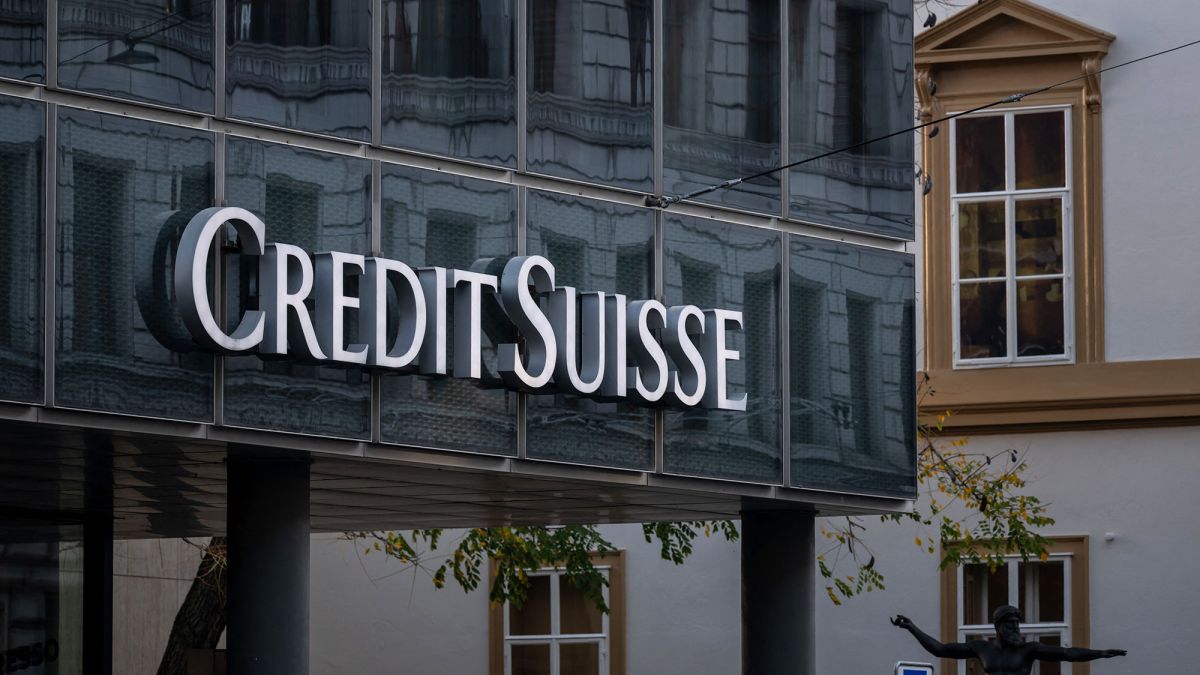 GENEVA, Switzerland — Swiss regulators have determined that Credit Suisse committed a "serious breach" of law in connection with a now-bankrupt firm linked to Australian financier Lex Greensill and have launched an investigation that could result in penalties for four former bank executives.
FINMA, Switzerland's financial markets authority, announced Tuesday that it had concluded enforcement proceedings against Credit Suisse that were initiated two years ago after bank partner Greensill Capital went bankrupt. At the time, Credit Suisse closed four funds that were linked to the partnership. About $10 billion was invested in these funds by bank clients.
Credit Suisse's troubled ties to Greensill Capital were just one of a slew of issues that have resulted in repeated top-management shake-ups and corporate restructurings in recent years. Greensill Capital was also the subject of investigations in the United Kingdom, with allegations that the firm founded by Greensill, a former adviser to former British Prime Minister David Cameron, received lucrative government contracts before going bankrupt.
In Switzerland, FINMA announced that to conclude its investigation, Credit Swiss's top executives must regularly review about 500 of its most important business relationships and record the responsibilities of about 600 of its highest-ranking employees. The authority also stated that it had opened four enforcement proceedings against former bank executives, whom it did not name.
FINMA announced that to conclude its investigation, Credit Swiss's top executives
"FINMA came to the conclusion that Credit Swiss Group seriously broke its supervisory duty over the years by failing to identify, limit, and monitor risks in its business relationship with Lex Greensill," it said. "FINMA thus concludes that a serious breach of Swiss supervisory law has occurred."
The authority collaborates with financial institutions, including banks, insurance companies, and the Swiss stock exchange, to ensure proper internal controls and stability. FINMA's ability to issue penalties is limited, but it does have the authority to revoke business licenses in extreme cases. If more severe penalties or fines are warranted, it is up to prosecutors to pursue them.
In Greensill's "supply chain finance" model, his company acted as a middleman between businesses and their suppliers, paying invoices that suppliers issued to their customers in exchange for a fee. The claims against those customers were then converted into securities that could be sold. Financial products became far riskier than initially indicated over time.
Credit Suisse "made partly false and overly positive statements" to FINMA about how claims were chosen and the exposure to some debtors, according to FINMA.
Credit Suisse expressed its appreciation for the case's resolution without naming Greensill. Since March 2021, the Zurich-based bank has taken steps to strengthen governance and control, including dismissing "several managers and employees" in its asset management division, among other things.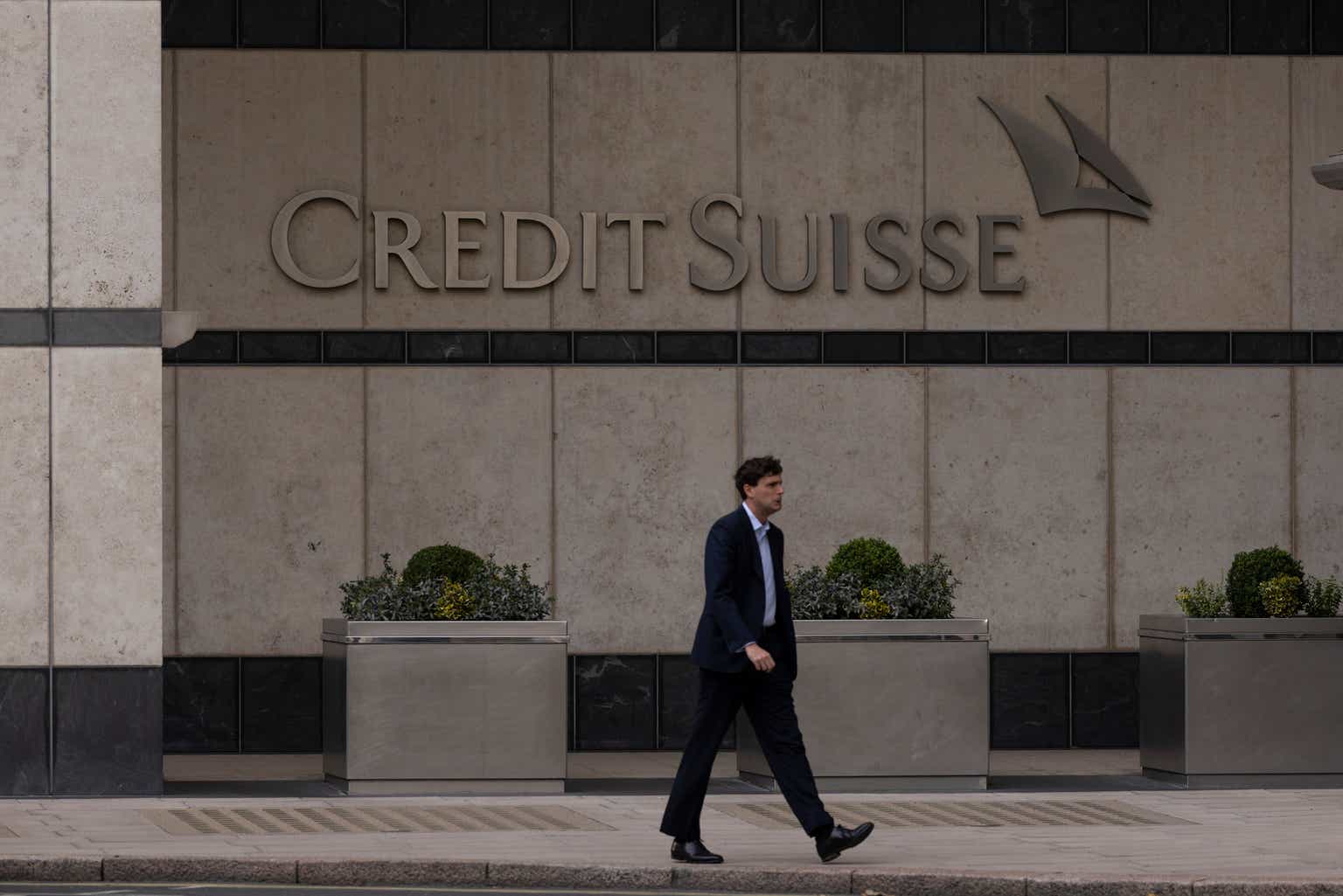 SOURCE – (AP)
Regulators Seize Assets From Silicon Valley Bank's Canadian Branch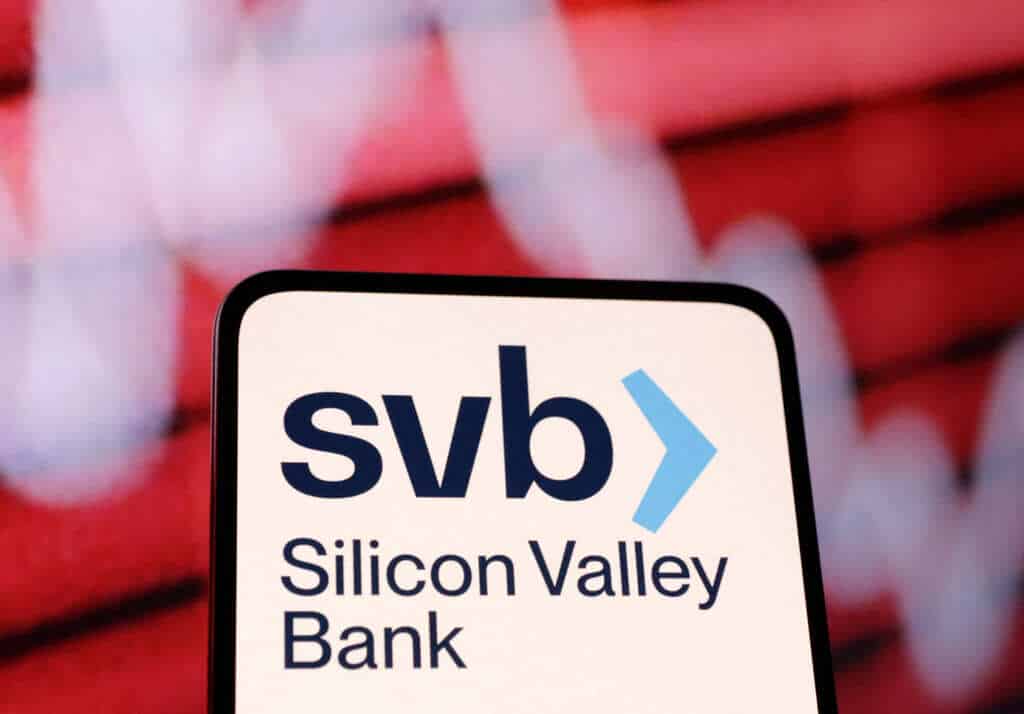 The Canadian banking regulator has temporarily seized assets from Silicon Valley Bank's Canadian branch. Fearful depositors withdrew billions of dollars from the US bank on Friday in hours, forcing US banking regulators to close the California-based institution immediately.
According to the Office of the Superintendent of Financial Institutions of Canada, the bank operates in Canada as a foreign branch based in Toronto, which it supervises.
According to the report, Superintendent Peter Routledge seized the Canadian assets to preserve their value in light of the California Department of Financial Protection and Innovation's decision to close the bank.
According to the statement, Silicon's business in Canada primarily lends to corporate clients, and the branch does not hold any commercial or individual deposits in Canada.
The superintendent has also notified the Attorney General of Canada of his intention to seek permanent control of the Canadian branch's assets and requested a winding-up order be issued.
"We are acting to protect the rights and interests of the branch's creditors by temporarily seizing the Canadian branch of Silicon Valley Bank," Routledge said in a statement announcing the temporary seizure.
"I want to be clear: the Silicon Valley Bank branch in Canada does not accept Canadian deposits, and this is due to circumstances unique to Silicon Valley Bank in the United States."
According to the statement, the Federal Deposit Insurance Corporation of the United States was named the receiver.
Silicon Valley Bank primarily served technology workers and venture capital-backed businesses, including some of the industry's most well-known names. After the failure of Washington Mutual in 2008, it was the second-largest bank failure in US history.
On Sunday, U.S. Treasury Secretary Janet Yellen stated that the federal government would not bail out Silicon Valley Bank but is working to assist depositors concerned about their money.
During an interview with CBS' "Face the Nation," she reassured Americans that there would be no domino effect from the failure of Silicon Valley Bank and that the American banking system is safe and well capitalized.
The Canadian regulator stated that it has closely monitored Silicon Valley Bank's Canadian branch since its difficulties began. It also stated that it "continues to undertake diligent supervision of federally regulated banks in Canada, including robust requirements for capital and liquidity adequacy," following globally accepted international Basel III standards.
HSBC White Knight for Silicon Valley Bank
HSBC Holdings has emerged as a potential "white knight" bidder for Silicon Valley Bank (SVB) UK, as the government and regulators work to keep the lender from going bankrupt.
Sky News reported that HSBC was considering a bid for the stricken technology-focused lender's British arm on Sunday night, joining several smaller rivals in the emergency sale process triggered by its American parent's collapse into government ownership.
According to one source, a deal was still possible, and the Bank of England's decision to place SVB UK into insolvency proceedings could happen in the coming hours.
The American banking behemoth JP Morgan has also been asked to look into a bid.
Although HSBC is thought to be the more likely of the two global lenders to pursue a transaction, it has declined to comment, and it remains possible to abandon the process.
The speed with which the sale was completed raised concerns among some observers that HSBC could acquire SVB UK before the company went bankrupt.
Any transaction would not be material to HSBC's global balance sheet, but it would increase its exposure to corporate clients in the tech and biotech sectors in its home market of the United Kingdom.
HSBC and JP Morgan were among the large international banks asked to consider participating in the pre-insolvency sale process, along with Barclays and Lloyds Banking Group.
Lloyds was also said to be deliberating whether to make an offer on Sunday night.
Scream VI Tops Oscars Weekend Raking in $44.5M
According to studio estimates, "Scream VI" had the best Oscar weekend in theatres, grossing a franchise-high $44.5 million in domestic ticket sales.
The co-production between Paramount Pictures and Spyglass Media Group easily outperformed expectations, grossing $32 million more than the previous series high of $32 million set by "Scream 2" in 1997. The film's strong opening, which came as Hollywood prepared for the 95th Academy Awards, was another reminder of how horror has become one of the industry's few sure bets at the box office.
The "Scream" franchise, previously directed by Wes Craven and distributed by Dimension Films, has found a ripe revival with a young cast led by "Wednesday" stars Jenna Ortega and Melissa Barrera.
Matt Bettinelli-Olpin and Tyler Gillett have returned the meta-slasher storylines and serial killer Ghostface from the 27-year-old series, which is paying off. Last year's "Scream V" grossed $137 million worldwide on a $24 million production budget. Courtney Cox reprises her role as reporter Gale Weathers in the latest installment, as does Hayden Panettiere, a veteran of "Scream IV." However, it is the first "Scream" film without Neve Campbell.

"Scream VI," quickly greenlit following the success of "V," has also done well with critics and audiences.
It has a 75% fresh rating on Rotten Tomatoes. It received a "B+" CinemaScore, which is a respectable rating for a horror film. The sixth "Scream," which cost $33 million to produce, brought in an additional $22.6 million overseas.
"Creed III," last week's top film, fell to second after an above-expectations debut. MGM's "Rocky" spinoff starring Michael B. Jordan and Jonathan Majors earned $27.1 million in its second weekend. It has quickly surpassed US and Canadian theatres' $100 million mark.
"65," a science-fiction thriller starring Adam Driver as a space explorer stranded on prehistoric Earth, debuted in third place with an estimated $12.3 million from 3,405 locations and an additional $7.2 million worldwide. That could be better than expected for a film that received negative reviews from critics. (On Rotten Tomatoes, it received only 35% fresh.) However, "65" reportedly had a $90 million production budget, though tax breaks cut that cost in half for financiers such as Sony, Bron Studios, and TSG.
"Champions," directed by Bobby Farrelly and starring Woody Harrelson as a disgraced coach attempting to lead a basketball team to the Special Olympics, grossed $5.2 million in 3,030 theatres. Audiences (with an "A" CinemaScore) rated it higher than critics (53% on Rotten Tomatoes).
Comscore estimates ticket sales for Friday through Sunday at US and Canadian theatres.
1. "Scream VI," $44.5 million.
2. "Creed III," $27.1 million.
3. "65," $12.3 million.
4. "Ant-Man and the Wasp: Quantumania," $7 million.
5. "Cocaine Bear," $6.2 million.
6. "Jesus Revolution," $5.2 million.
7. "Champions," $5.2 million.
8. "Avatar: The Way of Water," $2.7 million.
9. "Demon Slayer: Kimetsu no Yaiba: To the Swords," $1.9 million.
10. "Puss in Boots: The Last Wish," $1.7 million.
Lilly Plans To Cut Some Insulin Prices $44, Expand Cost Cap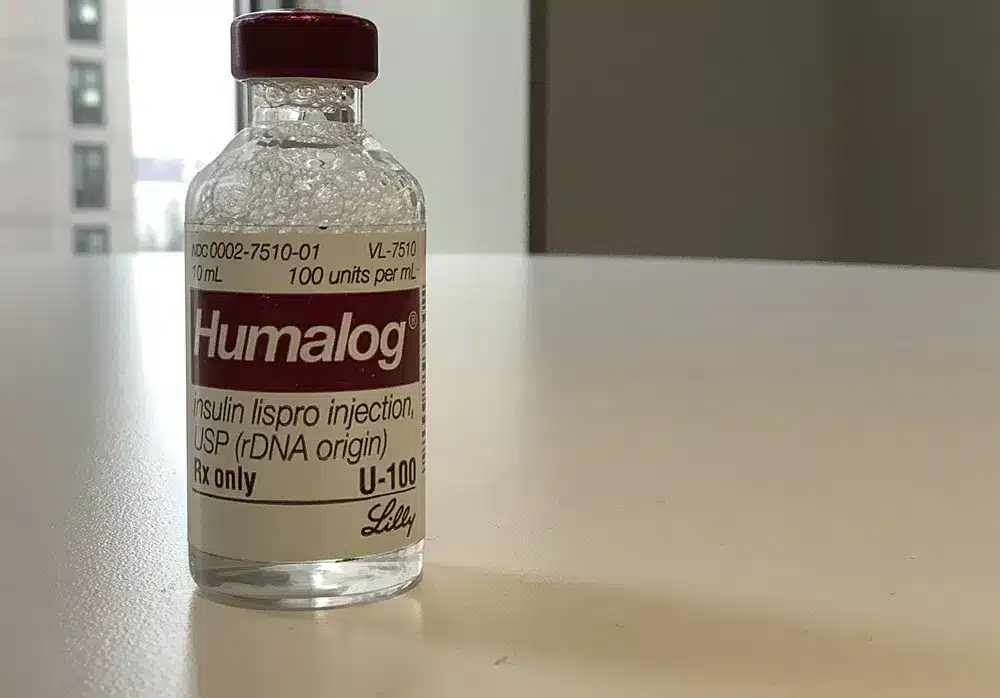 Eli Lilly will reduce the price of some older insulins later this year and provide more patients with immediate access to a cap on the costs they pay to fill prescriptions.
The actions announced on Wednesday provide critical relief to some people with diabetes who can face annual costs of thousands of dollars for the insulin they require to live. Lilly's changes come as lawmakers and patient advocates pressure drugmakers to address rising prices.
Lilly said it would reduce list prices for Humalog, its most commonly prescribed insulin, and Humulin, another insulin, by 70% or more in the fourth quarter, which begins in October.
List prices are what a drugmaker initially establishes for a product and what people without insurance or with high deductible plans are sometimes forced to pay.
According to a Lilly spokesperson, the current list price for a 10-mL vial of the fast-acting, mealtime insulin Humalog is $274.70. This will be reduced to $66.40.
Similarly, she stated that the same amount of Humulin is currently listed at $148.70. That will now be $44.61.
According to Lilly CEO David Ricks, the company is making these changes to address issues that affect the price patients ultimately pay for its insulins.

Lilly Humulin is currently listed at $148.70. That will now be $44.61
He noted that discounts Lilly offers from its list prices often only reach patients through insurers or pharmacy benefit managers. High-deductible coverage can result in large bills at the pharmacy counter, especially at the beginning of the year when deductibles renew.
"We know the current healthcare system in the United States has gaps," he said. "This makes a difficult disease like diabetes even more difficult to manage."
Patient advocates have long advocated for insulin price reductions to assist uninsured individuals unaffected by price caps tied to insurance coverage.
Lilly's planned price cuts "could provide some substantial price relief," according to Stacie Dusetzina, a Vanderbilt University health policy professor who studies drug costs.
She noted that the changes are unlikely to have a significant financial impact on Lilly because the insulins are older, and some are already competitive.
Lilly also announced on Wednesday that the price of its authorized generic version of Humalog would be reduced to $25 per vial beginning in May.

Lilly will also launch biosimilar insulin in April to compete with Sanofi's Lantus.
Ricks stated that because insurers and the pharmacy system will take time to implement the price cuts, the drugmaker will immediately cap monthly out-of-pocket costs for people not covered by Medicare's prescription drug program at $35.
According to the drugmaker, the cap applies to people with commercial insurance and at most retail pharmacies.
People without insurance, according to Lilly, can find savings cards for the same amount of insulin on its InsulinAffordability.com website.
In January, the federal government began applying that cap to patients with Medicare coverage, which is available to people 65 and older and those with certain disabilities or illnesses.
Last month, President Joe Biden mentioned the cost cap in his annual State of the Union address. He proposed capping insulin costs at $35 for everyone.
Lilly responded to Biden's call, according to a statement released on Wednesday.
"It's a big deal, and other manufacturers should follow," Biden said.
He also stated that Americans have faced "far too long" and much higher drug costs than people in other countries.
Aside from Eli Lilly and the French pharmaceutical company Sanofi, Novo Nordisk is another insulin manufacturer.
Sanofi and Novo Nordisk representatives said their companies offer a variety of programs that help people with and without insurance save money.
The pancreas produces insulin, which the body uses to convert food into energy. Diabetes patients do not produce enough insulin.
To survive, people with Type 1 diabetes must take insulin every day. According to the American Diabetes Association, more than 8 million Americans use insulin.
According to research, insulin prices have more than tripled in the last two decades. Pharmaceutical companies are under increasing pressure to assist patients.

Lilly is trying to get ahead of the issue and appear to the public as the good guy,
California has stated that it intends to investigate the possibility of producing cheaper insulin. Drugmakers also may face competition from companies like the nonprofit Civica, which plans to produce three insulins at a recommended price of at most $30 a vial, a spokeswoman said.
Drugmakers may see "the writing on the wall that high prices can't last forever," according to Larry Levitt, executive vice president of the Kaiser Family Foundation, a nonprofit that studies health care.
"Lilly is trying to get ahead of the issue and appear to the public as the good guy," Levitt said, adding that nothing prevents Lilly from raising prices again.
According to Lilly officials, they have not raised the prices of any of their insulins since 2017.
Lilly CEO Ricks stated that Wednesday's changes were made "because it's time and the right thing to do."
In 1923, two years after University of Toronto scientists discovered insulin, Indianapolis-based Eli Lilly and Company became the first company to commercialize it. The drugmaker then built its reputation on insulin production, even as it expanded into cancer treatments, antipsychotics, and other medications.
Last year, Lilly earned more than $3 billion in revenue from Humulin, Humalog, and it's authorized generic. The previous year, they made more than $3.5 billion.
"These are treatments that have a long and successful history and should be less expensive for patients," Dusetzina said.
SOURCE – (AP)