Mormon Church Fined For Obscuring $32 Billion Investment Portfolio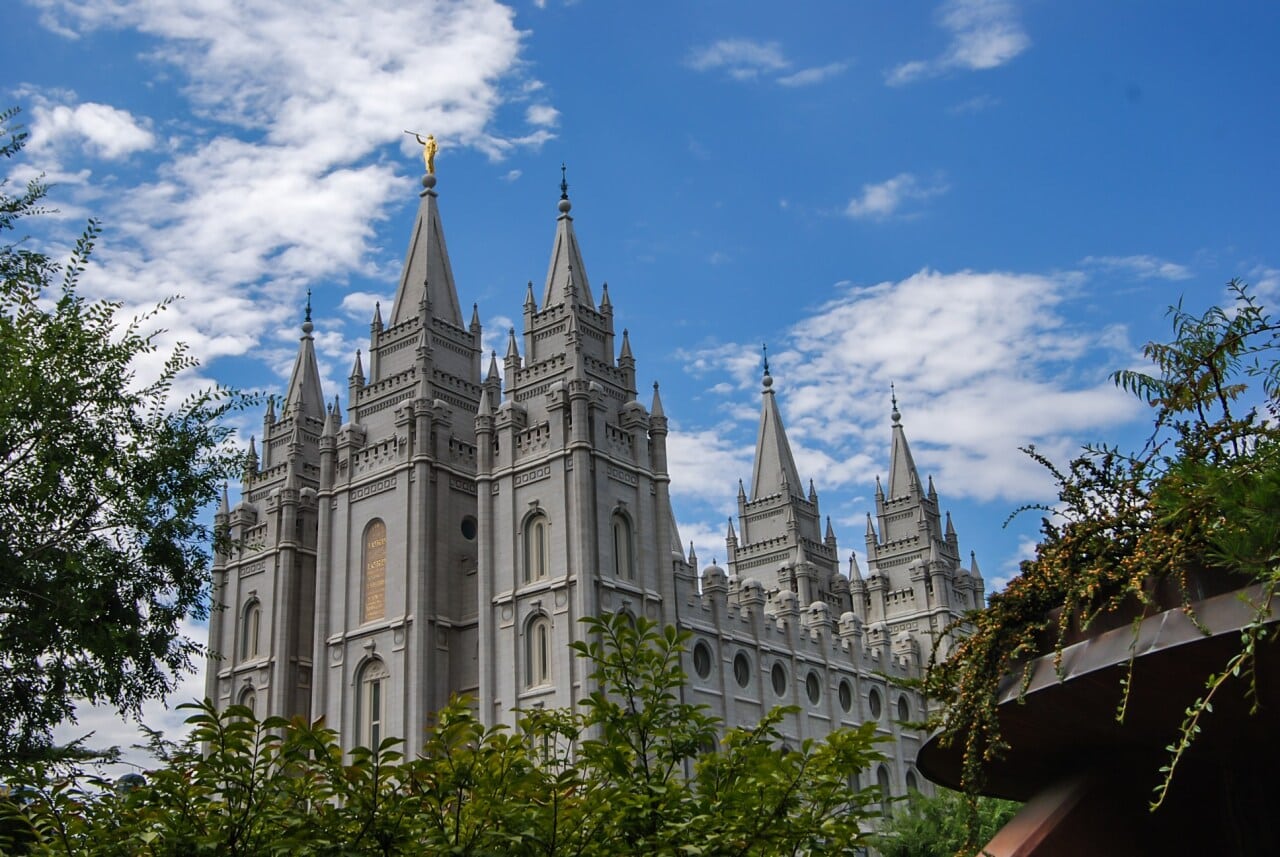 SALT LAKE CITY, Utah — The Securities and Exchange Commission fined the Church of Jesus Christ of Latter-day Saints and its investment arm $5 million on Tuesday for using shell companies to conceal the size of the portfolio under church control.
As commonly known, the Mormon Church has billions of dollars invested in stocks, bonds, real estate, and agriculture. The presiding bishopric, which is made up of religious leaders, is in charge of Ensign Peak Advisers, which is a non-profit investment manager.
The Mormon church has agreed to pay $1 million in penalties, while Ensign Peak will pay $4 million.
According to Gurbir Grewal, the SEC's enforcement director, Ensign Peak avoided disclosing investments "with the church's knowledge," denying the SEC and the accurate public information required by law.
According to federal investigators, the firm violated agency rules and the Securities Exchange Act for 22 years by failing to file paperwork that disclosed the value of its assets.

The Mormon Church Needs to Start Paying Taxes
Instead, they claimed Ensign Peak filed the forms through 13 shell companies they established while retaining decision-making authority. They also had "business managers," most church employees, sign the required shell company filings.
"The Mormon Church was concerned that disclosing its portfolio, which had grown to approximately $32 billion by 2018," the SEC said in a statement announcing the charges.
Because religious organizations are exempt from paying US taxes, the church and its Salt Lake City-based investment arm have come under increased scrutiny. Ensign Peak is a church-registered supporting organization and integrated auxiliary. Large investment managers are required to report stock holdings quarterly.
It gained traction in 2019 after a whistleblower claimed the church had amassed nearly $100 billion in funds instead of directing them to charitable causes. Since then, Ensign Peak has been a source of fascination and mystery for the nearly 17-million-member Utah-based faith, encouraging members worldwide to give 10% of their income in practice known as "tithing."
Two years later, prominent church member James Huntsman filed a lawsuit against the mormon church, alleging that it misrepresented how it used donations and invested them in assets such as real estate and an insurance company rather than directing them to charitable causes. Last year, a judge dismissed the complaint, and Huntsman appealed the decision.
Earlier this month, the 2019 whistleblower, David Nielsen, a former Ensign Peak investment manager, submitted a 90-page memorandum to the United States Senate Finance Committee demanding oversight of the mormon church's finances.

Church officials said that none of their holdings went unreported.
Mormon Church officials said that none of their holdings went unreported during the investigation period, and all were disclosed through separate companies. They stated that they had "relied on legal counsel regarding how to comply with its reporting obligations while attempting to maintain the portfolio's privacy" and that Ensign Peak had changed its reporting strategy after learning of the SEC's concerns in 2019.
"We affirm our commitment to following the law, apologize for any errors, and now consider this matter closed," they said.
Sam Brunson, a Mormon church member and Loyola University Chicago tax law professor, said the $5 million fine differed from previous accusations against Ensign Peak because the church appears to have admitted some fault.
Failure to file SEC paperwork may not spark broader discussions about how the church manages its money, but it does reflect an "incredibly aggressive" strategy to keep certain information hidden from the public, he said.
"The Mormon Church has had an ethos of keeping its finances private for the last 70 years," Brunson said.
SOURCE – (AP)
BMW Recalls 2014 Model SUVs After Takata Air Bag Inflator Blows Apart, Hurling Shrapnel And Injuring Driver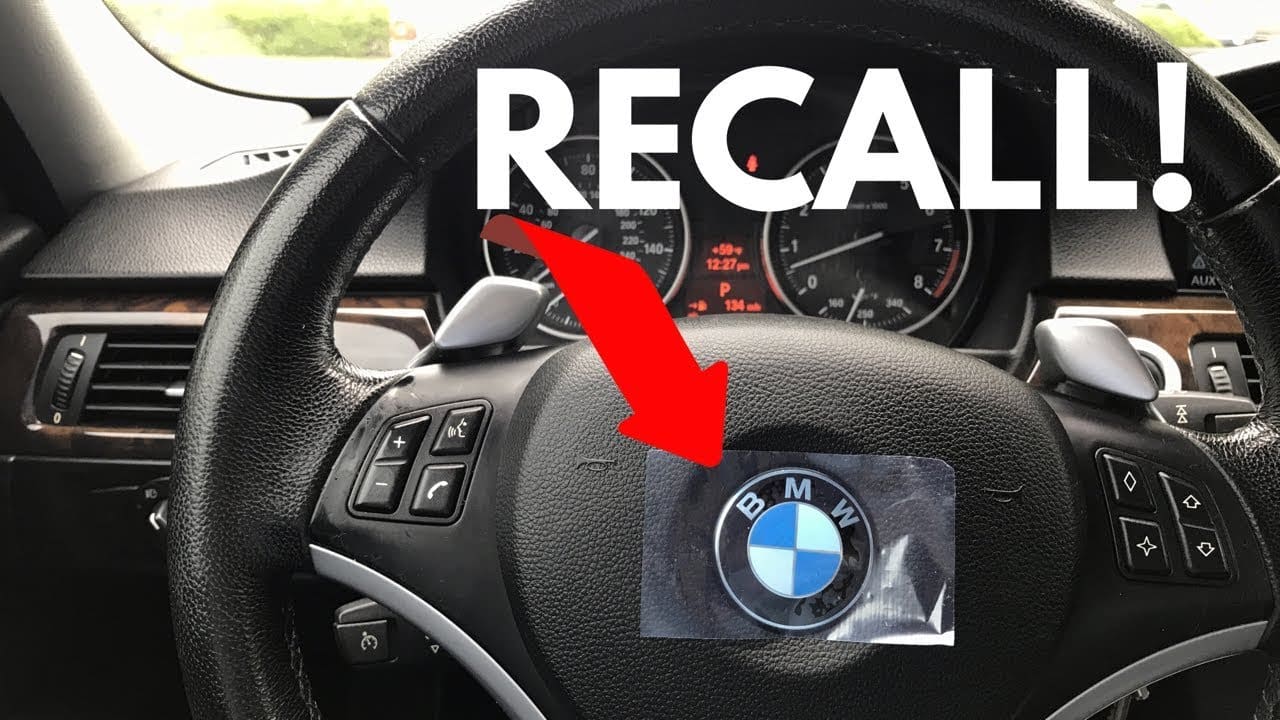 DETROIT, MI — BMW is recalling a small number of SUVs in the United States because the driver's air bag inflators can rupture in a crash, throwing metal shards and potentially harming or killing passengers.
According to documents issued Saturday by US auto safety regulators, the recall involves 486 X3, X4, and X5 SUVs from the 2014 model year that are fitted with Takata Corp. of Japan airbags.
The recall calls into doubt the safety of around 30 million Takata inflators, which the National Highway Traffic Safety Administration is investigating. The vast majority have yet to be recalled.
Takata created a minor explosion using explosive ammonium nitrate to inflate airbags in a crash. However, the chemical might deteriorate over time when exposed to high temperatures and humidity. It can potentially detonate violently, destroying a metal canister and spilling shrapnel.
Takata inflators have killed at least 26 individuals in the United States since May 2009, and at least 30 people have perished globally, including those in Malaysia and Australia. A further 400 persons have been injured.
The risk of a dangerous malfunction prompted the greatest auto recalls in US history, involving at least 67 million Takata inflators. According to the US government, many still need to be restored. Globally, over 100 million inflators have been recalled. Takata declared bankruptcy as a result of the bursting airbags.

BMW Recalls SUVs After Takata Air Bag Inflator Blows Apart, Hurling Shrapnel And Injuring Driver
According to documents, the inflators in the BMWs contain a moisture-absorbing substance known as a desiccant that was not included in earlier recalls.
According to papers, BMW was informed in November of an NHTSA complaint that the driver's airbag in a 2014 X3 had ruptured. The automaker launched an investigation, but no specific cause has been identified. However, according to the records, preliminary information indicates a production fault from February 22, 2014, to March 7, 2014.
According to records, the German automaker is still investigating but has not yet been able to inspect the X3 with the malfunctioning airbag.
According to NHTSA data, on October 23, the inflator on a 2014 X3 exploded in Chicago, blasting a big piece of metal into the driver's lung.

BMW Recalls SUVs After Takata Air Bag Inflator Blows Apart, Hurling Shrapnel And Injuring Driver
According to the complaint, the driver also suffered chest and shoulder injuries that seemed to be caused by shrapnel. According to the lawsuit, which did not identify the driver, a surgeon extracted a gold-colored disc from the driver's lung.
According to the NHTSA, Takata airbags with desiccant are being investigated because they have the potential to detonate and release shrapnel. The investigation, which began in 2021, involves more than 30 million inflators from 20 car and truck manufacturers, including Honda, Stellantis, General Motors, Ford, Nissan, Tesla, BMW, Toyota, Jaguar Land Rover, Daimler Vans, Mitsubishi, Subaru, Mercedes-Benz, Ferrari, McLaren, Porsche, Mazda, Karma, Fisker, and Spartan Fire vehicles.
In May 2020, the agency decided not to recall the desiccant-containing inflators but to monitor them.

BMW Recalls SUVs After Takata Air Bag Inflator Blows Apart, Hurling Shrapnel And Injuring Driver
"While no current safety risk has been identified, additional work is required to evaluate the future risk of non-recalled dessicated inflators," the government stated in a paper that launched the investigation.
A NHTSA representative stated Saturday that she would look into the status of the inquiry. BMW was contacted and asked for comment.
Dealers will replace the airbags at no cost to owners, who will be notified via letter beginning January 16.
The BMW recall comes after General Motors recalled approximately 900 vehicles in July due to desiccant-containing Takata inflators. GM also blamed the incident on a Takata manufacturing flaw.
In a statement about the GM recall last summer, the NHTSA stated that it had no data indicating that other desiccated Takata inflators would burst.
source – AP
Mark Cuban Working On $3.5B Sale Of Dallas Mavericks To Sands Casino Family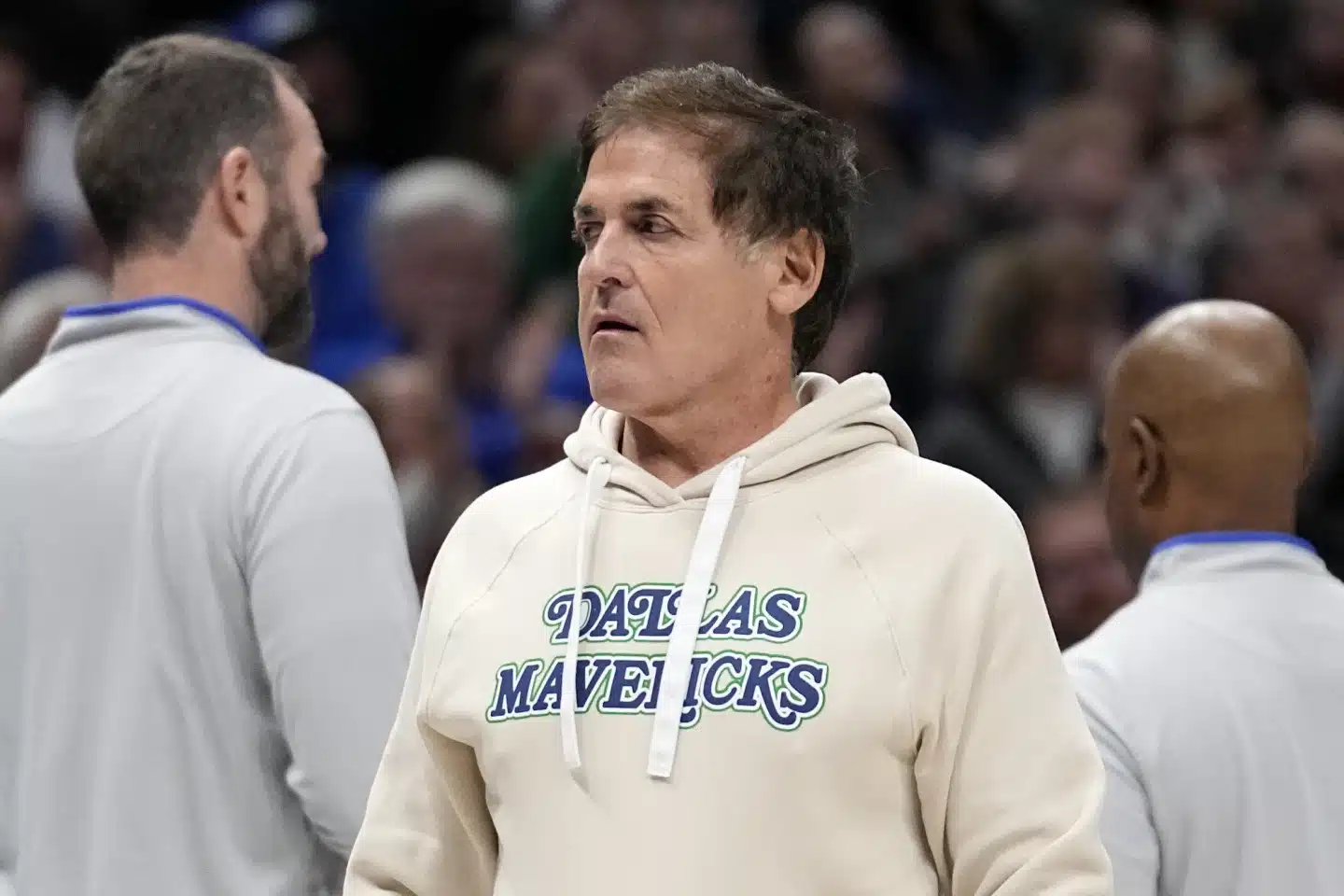 A person familiar with the talks said Tuesday night that Dallas Mavericks owner Mark Cuban is working on a deal to sell a majority ownership in the NBA franchise to the family that owns the Las Vegas Sands casino empire.
According to the individual, who spoke on the condition of anonymity because the specifics were not made public, the agreement would be in the $3.5 billion range and would take the league weeks to process.
In the deal, Cuba would retain control of basketball operations. NBA reporter Marc Stein initially reported the probable transaction.
Miriam Adelson, the widow of casino magnate Sheldon Adelson, said earlier Tuesday that she was selling $2 billion of her shares to purchase an undisclosed professional sports team.
Mark Cuban expressed interest in cooperating with Sands about a year ago. He has been a supporter of legalizing gambling in Texas, a topic that failed to pass the state Legislature during its biennial session earlier this year.
The 65-year-old Mark Cuban, who just announced his departure from the popular business TV show "Shark Tank" after the 16th season next year, climbed to prominence swiftly after purchasing the Mavericks in 2000.

Mark Cuban Working On $3.5B Sale Of Dallas Mavericks To Sands Casino Family
Dallas had one of the worst franchises in pro sports in the 1990s before becoming one of the best under Mark Cuban, thanks largely to star player Dirk Nowitzki.
Miriam Adelson is the majority owner of Las Vegas Sands Corp., a publicly traded Las Vegas firm that constructed the Venetian and Palazzo resorts but now solely operates casinos in Macau and Singapore. Sheldon Adelson, founder and owner of Las Vegas Sands, died in 2021 at 87.
In a filing with the Securities and Exchange Commission, the business disclosed the sale of $2 billion in stock. Adelson and the Miriam Adelson Trust were named sellers in the filing, but no club, league, or location were mentioned.
If Adelson spends the entire $2 billion on the purchase, he will own at least 57% of the NBA franchise, based on the $3.5 billion valuation.
According to the document, Adelson, a 78-year-old medical doctor, will keep 51.3% of the company's shares after the transaction. The family also controls the Las Vegas Review-Journal, Nevada's largest newspaper.

Mark Cuban Working On $3.5B Sale Of Dallas Mavericks To Sands Casino Family
"We have been advised by the selling stockholders that they currently intend to use the net proceeds from this offering, along with additional cash on hand, to fund the purchase of a majority interest in a professional sports franchise … subject to customary league approvals," according to the filing with the Securities and Exchange Commission.
The NBA's verification procedure for prospective owners normally takes several weeks, after which the league's Board of Governors must approve.
Mark Cuban also stated late last year that if Texas legalizes gambling, he plans to build a new stadium in downtown Dallas that will also serve as a casino resort.
Supporters of legalized gambling in Texas planned to get a constitutional amendment before voters during the most recent legislative session, but the idea did not advance. The Republican-controlled Legislature will not reconvene in regular session until 2025.

Mark Cuban Working On $3.5B Sale Of Dallas Mavericks To Sands Casino Family
Mark Cuban willikelyly fstay inview since he will retain control of basketball operations. Indeed, moves to legalize gambling in Texas could raise the reputation of a millionaire who has been prominent in sports, business, and finance for nearly 25 years.
Mark Cuban, a self-described basketball enthusiast who attended Indiana University, is virtually always courtside for Mavericks games. He has always been outspoken, and as owner, he has amassed millions in fines. Many of his rants were directed at government officials.
SOURCE – (AP)
Charlie Munger, Who Helped Warren Buffett Build Investment Powerhouse Berkshire Hathaway, Dies At 99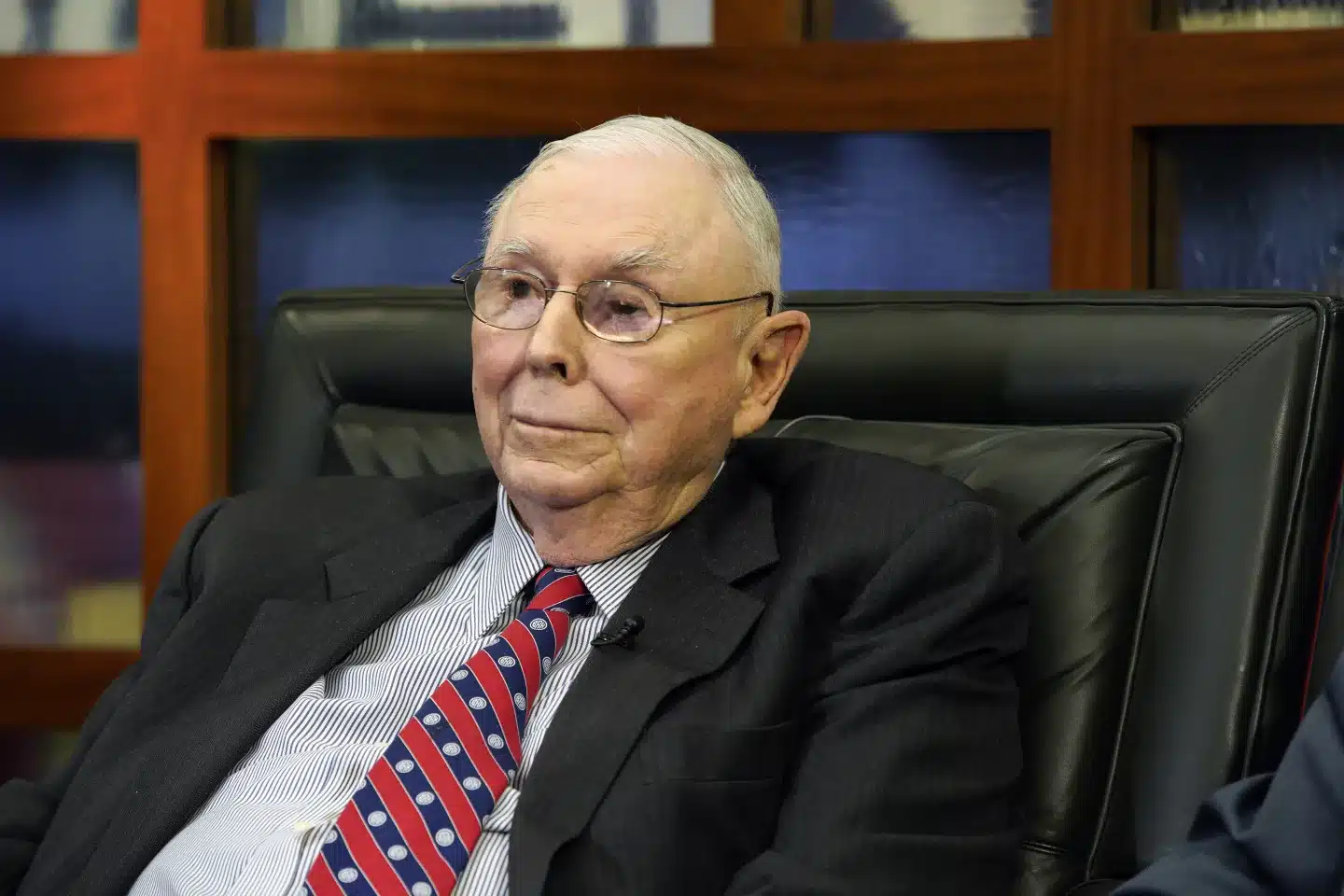 OMAHA, Nebraska – Charlie Munger, who assisted Warren Buffett in transforming Berkshire Hathaway into an investment juggernaut, died in a California hospital. He was 99.
Berkshire Hathaway confirmed in a statement that Munger died Tuesday morning at the hospital, just over a month before his 100th birthday.
"Berkshire Hathaway could not have been built to its present status without Charlie's inspiration, wisdom and participation," Buffett said. The legendary investor also paid respect to Munger in his annual letter to Berkshire shareholders earlier this year.
Munger acted as Buffett's sounding board for investment and business choices and helped run Berkshire Hathaway for more than five decades as its vice chairman.

Charlie Munger, Who Helped Warren Buffett Build Investment Powerhouse Berkshire Hathaway, Dies At 99
Munger had needed a wheelchair for years to move around, but he had stayed mentally alert. That was evident as he handled hours of questions at the annual meetings of Berkshire Hathaway and the Daily Journal Corp. earlier this year and in recent interviews with an investing podcast, The Wall Street Journal, and CNBC.
Munger liked to remain in the shadows and let Buffett be the face of Berkshire Hathaway, and he frequently downplayed his contributions to the company's extraordinary success.
On the other hand, Buffett has always credited Munger for pushing him beyond his early value investing tactics to acquire wonderful businesses at low prices, such as See's Candy.
"Charlie has taught me a lot about valuing businesses and human nature," Buffett stated in 2008.
Buffett's early success was founded on lessons learned from former Columbia University professor Ben Graham. He would buy stock in companies selling for less than their assets were worth and then sell the shares when the market price rose.
Munger and Buffett began purchasing Berkshire Hathaway stock in 1962 for $7 and $8 per share, respectively, and bought ownership of the New England textile factory in 1965. Over time, the two brothers molded Berkshire into its current conglomerate by reinvesting profits from its businesses in companies such as Geico Insurance and BNSF Railroad. They also kept a high-profile stock portfolio, including big Apple and Coca-Cola stakes. The stock reached $546,869 on Tuesday, and many investors became wealthy by holding on to it.
Munger gave a lengthy interview to CNBC earlier this month in anticipation of his 100th birthday, and the business network aired parts from that discussion on Tuesday. In his characteristically self-deprecating tone, Munger summarized Berkshire's achievement as avoiding mistakes and working well into his and Buffett's 90s.
"We got a little less crazy than most people and a little less stupid than most people and that really helped us," remarked Munger. In a special letter he published in 2014 to commemorate 50 years of helping manage the company, he went into greater depth on the reasons for Berkshire's success.

Charlie Munger, Who Helped Warren Buffett Build Investment Powerhouse Berkshire Hathaway, Dies At 99
Buffett and Charlie resided more than 1,500 miles (2,400 kilometers) apart for their collaboration, but Buffett stated he would phone Munger in Los Angeles or Pasadena to confer on every major decision he made.
"Many will miss him, perhaps none more than Mr. Buffett, who relied heavily on his wisdom and counsel." I envied their friendship. "They challenged each other while also seeming to enjoy each other's company," Edward Jones analyst Jim Shanahan said.
Berkshire would probably do fine without Charlie, according to CFRA Research analyst Cathy Seifert, but there is no way to replace the role he served. After all, Munger was one of the few people ready to tell Buffett he was incorrect about something.
"The most pronounced impact, I think, is going to be over the next several years as we see Buffett navigate without him," he said.
Charlie grew raised in Omaha, Nebraska, only five blocks from Buffett's current home, but because Munger is seven years older, the two men never met as youngsters, even though both worked at the grocery shop owned by Buffett's grandfather and uncle.
When the two men met at an Omaha dinner party in 1959, Munger was a Southern California lawyer, and Buffett headed an investing business in Omaha.

Buffett and Munger hit it off right away, according to the biography in the canonical book on Munger, "Poor Charlie's Almanack: The Wit and Wisdom of Charles T. Munger."
During the 1960s and 1970s, the two men traded investment ideas and occasionally invested in the same companies. They became the two largest shareholders in one of their mutual investments, trading stamp maker Blue Chip Stamp Co., and purchased See's Candy, the Buffalo News, and Wesco. Munger was appointed vice chairman of Berkshire Hathaway in 1978 and chairman and president of Wesco Financial in 1984.
Berkshire's legions of devoted shareholders who frequently filled an Omaha arena to hear the two men will recall Munger's curmudgeonly comments when addressing questions alongside Buffett at the annual meetings.
Charlie was well-known for saying, "I have nothing to add" after several of Buffett's lengthy responses at Berkshire meetings. However, Munger frequently provided crisp responses that cut to the heart of an issue, such as his advice on finding a solid investment in 2012.
"If it's got a really high commission on it, don't bother looking at it," he told me.
Whitney Tilson, an investor, has attended the Berkshire Hathaway annual meetings for the past 26 years to learn from Charlie and Buffett, who shared life lessons and investing advice. Tilson stated that Charlie taught that after attaining some success, "your whole approach to life should be how not to screw it up, how not to lose what you've got" because reputation and integrity are the most valuable assets and can be lost in an instant.
"In the investment world, it's the same thing is in your personal world, which is your main goal should be avoiding the catastrophic mistakes that could destroy an investment record, that can destroy a life," he stated.

"Charlie has taught me a lot about valuing businesses and human nature," Buffett stated in 2008.
Munger famously summarized the counsel, "All I want to know is where I'm going to die so (that) I never go there."
Munger was well-known for being an avid reader and student of human behavior. He used several models from fields such as psychology, physics, and mathematics to evaluate potential investments.
Munger attended the University of Michigan in the 1940s but dropped out to serve as a meteorologist in the Army Air Corps during WWII.
He then acquired a law degree from Harvard University in 1948 despite having yet to complete an undergraduate degree. He co-founded a legal practice in Los Angeles that carries his name today, but he quickly realized that he preferred investing.
At one point, Charlie had a fortune of more than $2 billion and was named one of the wealthiest Americans. Munger's fortune dwindled over time as he gave away more of it, but the ever-increasing value of Berkshire's stock kept him affluent.
Munger has greatly contributed to Harvard-Westlake, Stanford University Law School, the University of Michigan, and the Huntington Library, among others. After his wife died in 2010, he also left much of his Berkshire stock to his eight children.
Charlie also served on the boards of Good Samaritan Hospital and the Los Angeles-based private Harvard-Westlake School. Munger also served on the board of Costco Wholesale Corp. and as chairman of the Daily Journal Corp. for many years.
SOURCE – (AP)