Lula Da Silva Defeats Bolsonaro to Win Presidency in Brazil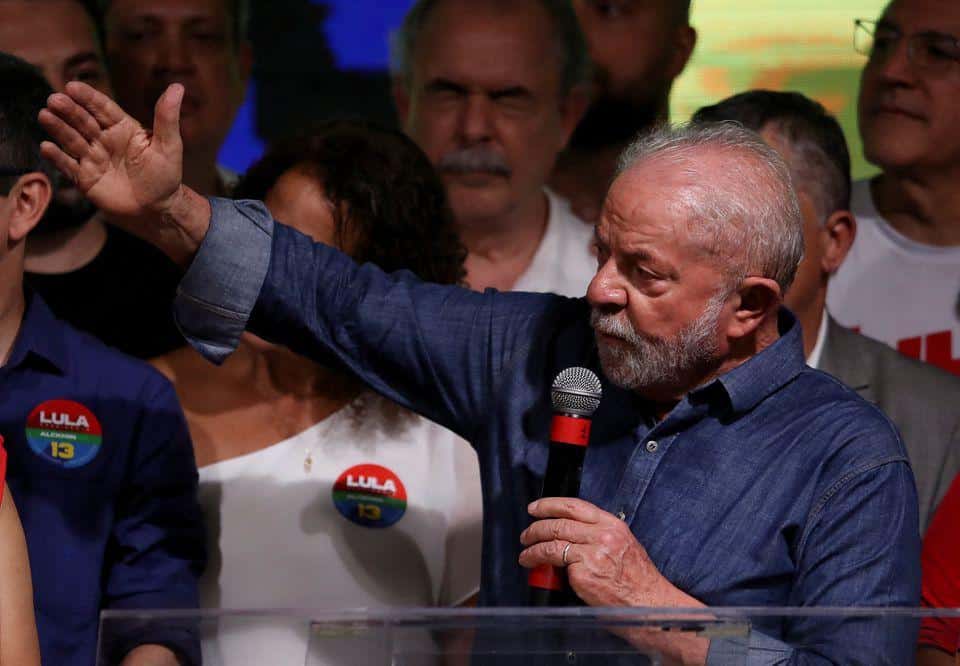 Brazil's Former president, Luis Inacio Lula da Silva defeated right-wing President Jair Bolsonaro in an election runoff on Sunday, marking Lula's astonishing comeback and the end of Brazil's most right-wing government in decades.
The Supreme Electoral Court declared former President Lula the winner after he received 50.9% of the vote versus Bolsonaro's 49.1%. The inauguration of 77-year-old Lula is set for January 1.
The vote responded to Bolsonaro's fiery far-right populism, which emerged from the back benches of Congress to build a fresh conservative coalition but lost popularity as Brazil suffered one of the worst COVID-19 death tolls.
Bolsonaro, 67, who has for years made unsubstantiated assertions that Brazil's election system is prone to fraud, first remained mum about the outcome. According to Reuters, electoral authorities are ready for him to contest the outcome and have made security arrangements in case his followers conduct protests.
"Democracy," Lula said on Twitter, over a photo of the Brazilian flag beneath his left hand, missing his little finger due to a metalworker accident decades ago.
Before a planned address, he was greeted by jubilant supporters at a rally on Sao Paulo's Paulista Avenue. In a video on social media, Vice President-elect Geraldo Alckmin and campaign staff leapt up and down, yelling,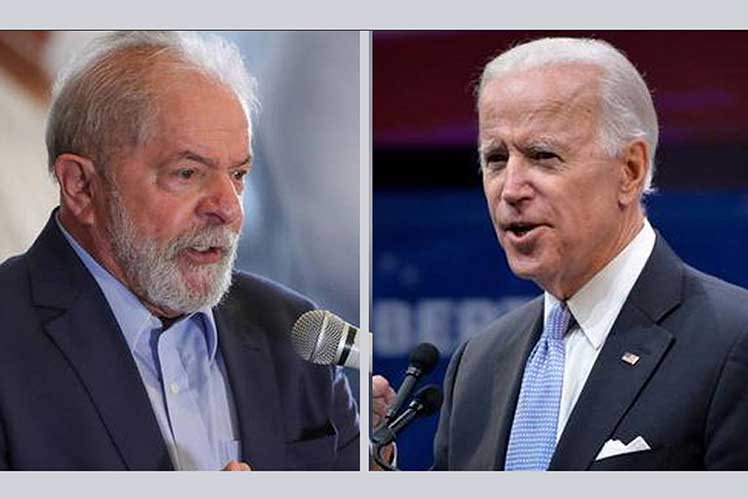 Biden Congratulates the New President of Brazil
Everyone congratulated Lula, including foreign leaders from the United States, From President Joe Biden to France's Emmanuel Macron to Argentina's Alberto Fernandez.
Lula has promised a return to the state-led economic growth and social measures that lifted millions out of poverty during his last presidency from 2003 to 2010. He also promised to tackle Amazon rainforest degradation, which is at a 15-year high and to make Brazil a leader in global climate discussions.
His triumph solidifies a new "pink tide" in Latin America, following historic leftist victories in Colombia and Chile, replicating a regional political change two decades ago that propelled Lula to the global arena.
Lula, a former union leader from a poor family, spearheaded strikes against Brazil's military regime in the 1970s. An economic boom fuelled by commodities accompanied his two-term president, who departed office with record popularity.
His Workers Party, on the other hand, was tainted by a deep recession and a record-breaking corruption scandal that landed him in prison for 19 months on bribery convictions that were later reversed by the Supreme Court last year.
In his third term, Lula will face a slow economy, harsher budget limits, and a more hostile Congress. After this month's general election, Bolsonaro's allies formed the strongest caucus in Congress, demonstrating the enduring power of his conservative alliance.
Bolsonaro has regularly made unfounded charges of electoral fraud and openly discussed refusing to recognize the election results last year.
Massive Landslide in Ischia Italy Leaves 1 Dead, 12 Missing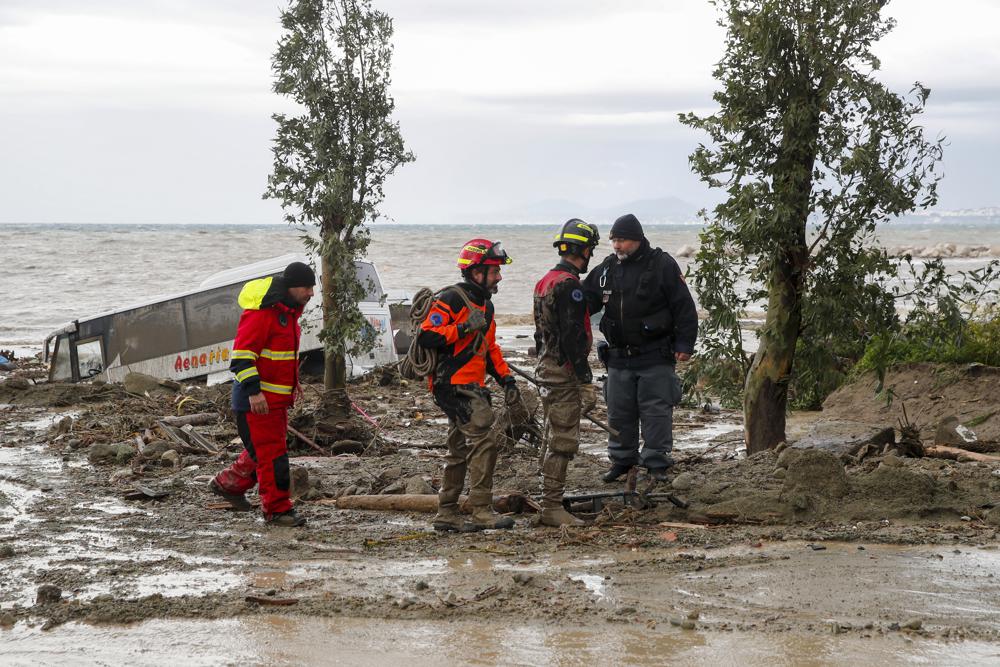 Heavy rain triggered a massive landslide on the southern resort island of Ischia, Italy, early Saturday, destroying buildings and sweeping cars into the sea, killing at least 1 person and 12 people missing.
Claudio Palomba, the prefect of Naples, announced at a press conference that a woman's body had been recovered from the mud.
As the rain continued to fall, rescuers worked carefully with small bulldozers to pick through six to seven meters (yards) of mud and debris in search of possible victims. Reinforcements arrived by ferry, including sniffer dog teams to aid in the search.
The force of the mud sliding down the mountainside just before dawn was strong enough to send cars and buses onto beaches and into the sea at the port of Casamicciola, located on the north end of the island is located off the coast of Naples.
According to officials in Italy, the island received 126 millimetres (nearly five inches) of rain in six hours, the heaviest rainfall in 20 years.
The streets were impassable, and mayors across the island urged residents to stay home. At least 100 people were reported stranded without power or water, with approximately 70 housed in a community gymnasium.
The death toll was initially unclear. Vice Premier Matteo Salvini initially stated that eight people had been confirmed dead, but the interior minister later stated that no deaths had been confirmed and that 10 to 12 people were missing.
"The situation is very complicated and very serious because some of those people are probably under the mud," Interior Minister Matteo Piantedosi said from an emergency command centre in Rome to RAI state television.
According to ANSA, at least ten buildings collapsed. According to the Naples prefect, one missing family with a newborn has been found and is receiving medical care.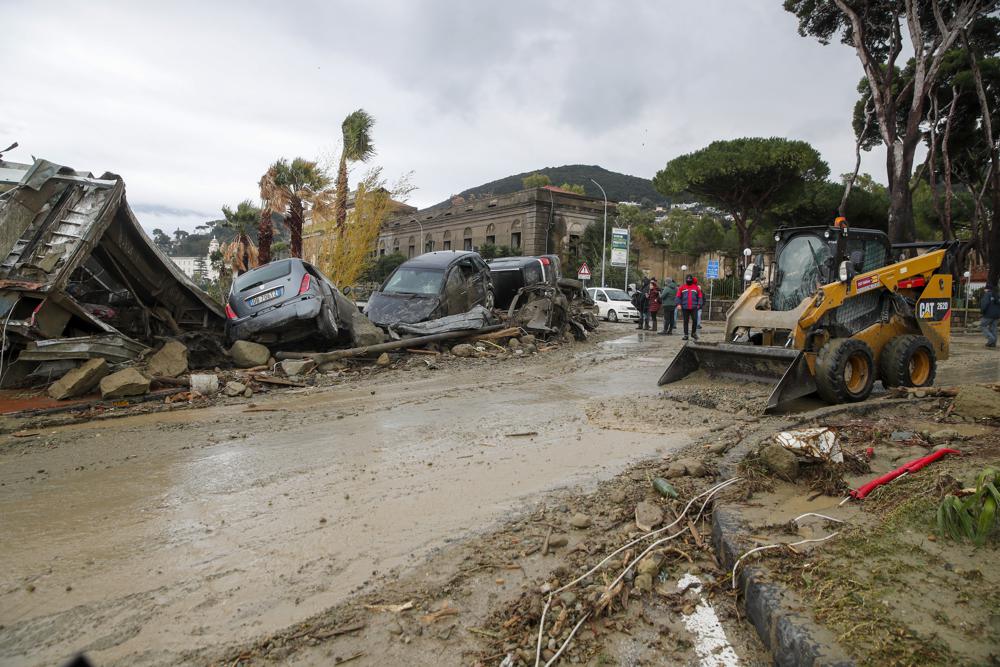 Small bulldozers were seen clearing roads on the island, while residents used hoses to get the mud out of their homes. One man, Benjamin Iacono, told Sky TG24 that mud engulfed three adjacent shops he owns, destroying his inventory. He estimated the damage to be between 100,000 and 150,000 euros ($104,000 to $156,000).
Firefighters and the Coast Guard were conducting search and rescue operations, hampered by strong winds that prevented helicopters and boats from reaching the island.
Because of its beaches and spas, the densely populated mountainous island is a popular tourist destination. In 2017, a 4.0-magnitude earthquake struck the island, killing two people and causing significant damage to the towns of Casamicciola and neighbouring Lacco Ameno.
The Associated Press
Being Gay in Russia Just Got Tougher 2013 Ban Strengthened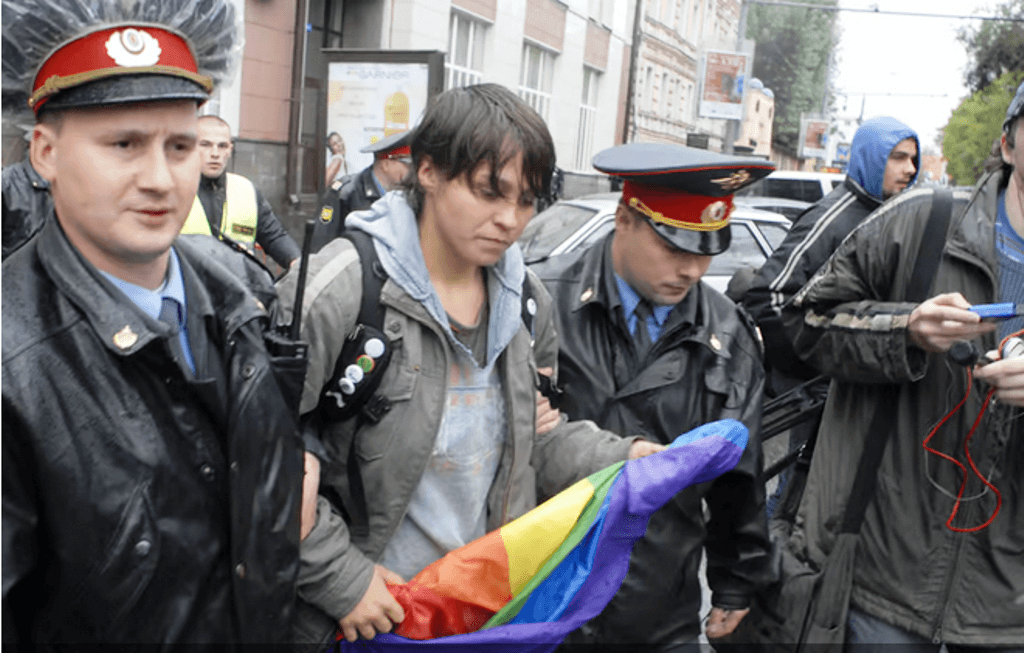 Being gay in Russia just got tougher as Russian lawmakers gave final approval on Thursday to a bill that significantly expands restrictions on activities promoting gay rights in the country.
The bill marks another step in the country's embattled LGBTQ community's years-long crackdown.
The new bill broadens a prohibition on what authorities call "propaganda of non-traditional sexual relations" to minors, established by legislation known as the "gay propaganda" law. The Kremlin adopted it in 2013 to promote "traditional values" in Russia.
This year, lawmakers introduced legislation prohibiting the dissemination of such information to people aged 18 and up.
The State Duma, Russia's lower house of parliament, approved the bill in its third and final reading on Thursday. It will then be sent to the Federation Council and finally to President Vladimir Putin, whose signature will give it legal force.
The new bill outlaws all advertising, media, and online resources, as well as books, films, and theatre productions deemed to contain such "propaganda," a term defined loosely in the bill.
The 2013 ban on depictions of same-sex unions was frequently enacted and used to crack down on LGBTQ rights groups and activists.

Offenders Expelled from Russia
Fines are imposed for violations. Non-residents who commit these offences may be expelled from Russia. The fines range between 100,000 and 2 million rubles (US$1,660 and US$33,000).
Foreigners may be detained for 15 days before being expelled for certain violations.
Violations are not made a crime under the bill. According to Russian law, the criminal code can only be amended through an independent bill. Some lawmakers have expressed support for such legislation.
Russia explicitly prohibited same-sex marriages in 2020 by amending the country's Constitution, which stated, among other things, that the "institution of marriage is a union between a man and a woman."

Putin slams 'cancel culture and trans rights
Russia's President Vladimir Putin has lashed out at Western liberalism, condemning "cancel culture" and advances in gay and transgender rights.
Putin said at the annual meeting of the Valdai Discussion Club in the Black Sea resort of Sochi that his country should adhere to its own "spiritual values and historical traditions" while avoiding "sociocultural disturbances" in the West.
Some Westerners believe "aggressive deletion of entire pages of their history, reverse discrimination against the majority in the interests of minorities… constitute movement toward public renewal," according to Putin. "It's their right, but we'd like them to stay away from our house." We have a different point of view."
Putin, who told the Financial Times of London in 2019 that liberalism had become "obsolete," has been a vocal supporter of traditional family values. In his remarks on Thursday, he called it "monstrous" and "on the verge of a crime against humanity" to teach children that "a boy can become a girl and vice versa."
He also implied that supporters of transgender rights were calling for an end to "basic things like mother, father, family, or gender differences."
While ramping up a state-led pressure campaign against sexual minorities in Russia, the authoritarian leader has sought to portray himself as a symbol of virile masculinity, for example, by being photographed shirtless on horseback.
Putin rules a country where there have been numerous credible reports of gay men being tortured and imprisoned. In 2013, he signed an anti-"gay propaganda" law, which Human Rights Watch said increased hostility toward LGBTQ communities and made it more difficult for children to learn about nontraditional relationships.
The impact has been especially strong in schools, where some Russian teachers describe LGBTQ people as "a symptom of perversion imported from Western Europe or North America."
Putin is attempting to demonstrate that he "stands for values that will not divide society and throw it into chaos," according to Matthew Sussex, an Australian National University Russia expert. "On the one hand, it's a message of unity. However, it does affect the transgender and gay communities, which the Russian government has continued to target."
Despite the attack on liberal values, Kremlin spokesman Dmitry Peskov stated that the speech should not impact Russia's relations with Western countries.
"Russia has been, is, and will continue to be an integral part of Europe," he declared.
Thieves Make Off With US$1.65 Million in Celtic Gold Coins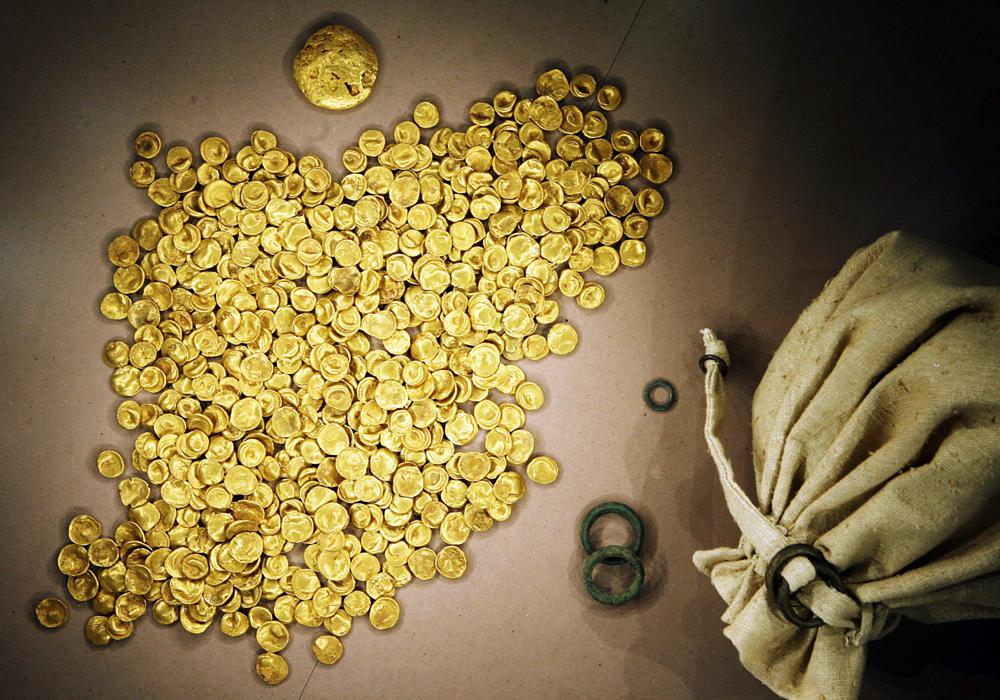 Officials said Wednesday that thieves who broke into a German museum and stole hundreds of ancient gold coins worth US$1.65 million got in and out in 9 minutes without raising the alarm, indicating that the heist was the work of organized criminals.
Police have launched an international search for the gold thieves and their loot, which included over 480 Celtic coins and a lump of Celtic gold discovered in 1999 during an archeological dig near the modern-day town of Manching.
The deputy head of Bavaria's Police, Guido Limmer, said communication cables were severed at a telecommunications hub about a kilometre from the Museum in Manching on Tuesday at 1:17 a.m. (0017 GMT), knocking out communications networks in the region.
According to Limmer, the museum's security systems recorded a door opening at 1:26 a.m., and the thieves fled at 1:35 a.m. The thieves smashed open the display cabinet and scooped out the treasure during those nine minutes.
Limmer said there were "similarities" between the Manching gold heist, the recent thefts of priceless jewels in Dresden, Germany, and a large gold coin in Berlin. Both have been linked to a Berlin-based crime syndicate.
"We can't say whether there's a link," he added. "We are in contact with colleagues to investigate all possible angles."
Gold Heist Professionals
Markus Blume, Bavaria's minister of science and arts, stated that evidence pointed to professional work.
"You can't just march into the museum and take a treasure with you," he told AP. "It's highly secured, and as a result, there's a suspicion that we're dealing with organized crime."
However, officials admitted that there were no guards at the museum overnight.
Rupert Gebhard, director of the Bavarian State Archaeological Collection in Munich, deemed an alarm system adequate security.
Gebhard stated that the hoard was extremely valuable to the Manching community and European archaeologists.
The bowl-shaped coins, which date back to around 100 B.C., were made from Bohemian river gold and demonstrate how the Celtic settlement at Manching had connections throughout Europe, he said.

Gebhard estimated the treasure's value to be US $1.65 million.
The archaeologists hope the gold coins will remain in their original condition and reappear again. He said that they are well-documented and would be difficult to sell.
The worst option, melting down the Celtic gold, would be a total loss for us," he said, noting that gold value would only be around 250,000 euros.
According to Gebhard, the trove's size suggested it could have been "a tribal chief's war chest." It was discovered inside a sack buried beneath building foundations, and it was the largest find made during an archaeological excavation in Germany in the twentieth century.
Limmer, the deputy police chief, stated that Interpol and Europol have been notified of the coin theft and that a special investigations unit, codenamed 'Oppidum', has been formed to find the perpetrators.