Oscar Winning Actor Kevin Spacey Faces 7 Charges in the UK
The Crown Prosecution Service (CPS) in the United Kingdom has authorized seven additional charges against Oscar-winning actor Kevin Spacey for sexual assaults against one man between 2001 and 2004.
One of the new CPS charges is causing a person to engage in sexual activity without their consent, while others are indecent and sexual assault. The new charges result from an examination of evidence gathered by British police.
Spacey, 63, was previously charged with five counts of sexual assault by touching in the United Kingdom and a more serious charge of causing a person to engage in penetrative sexual activity without consent.
In June, his lawyer stated that Spacey had "strenuously" denied the allegations of sex crimes.
Patrick Gibbs, Spacey's British lawyer, did not immediately respond to an email seeking comment on the new charges.
In the United States, Spacey won a sexual abuse case against him last month after jurors in a Manhattan civil trial determined that his accuser failed to prove his claim that Spacey made an unwanted sexual advance on him when he was 14 years old.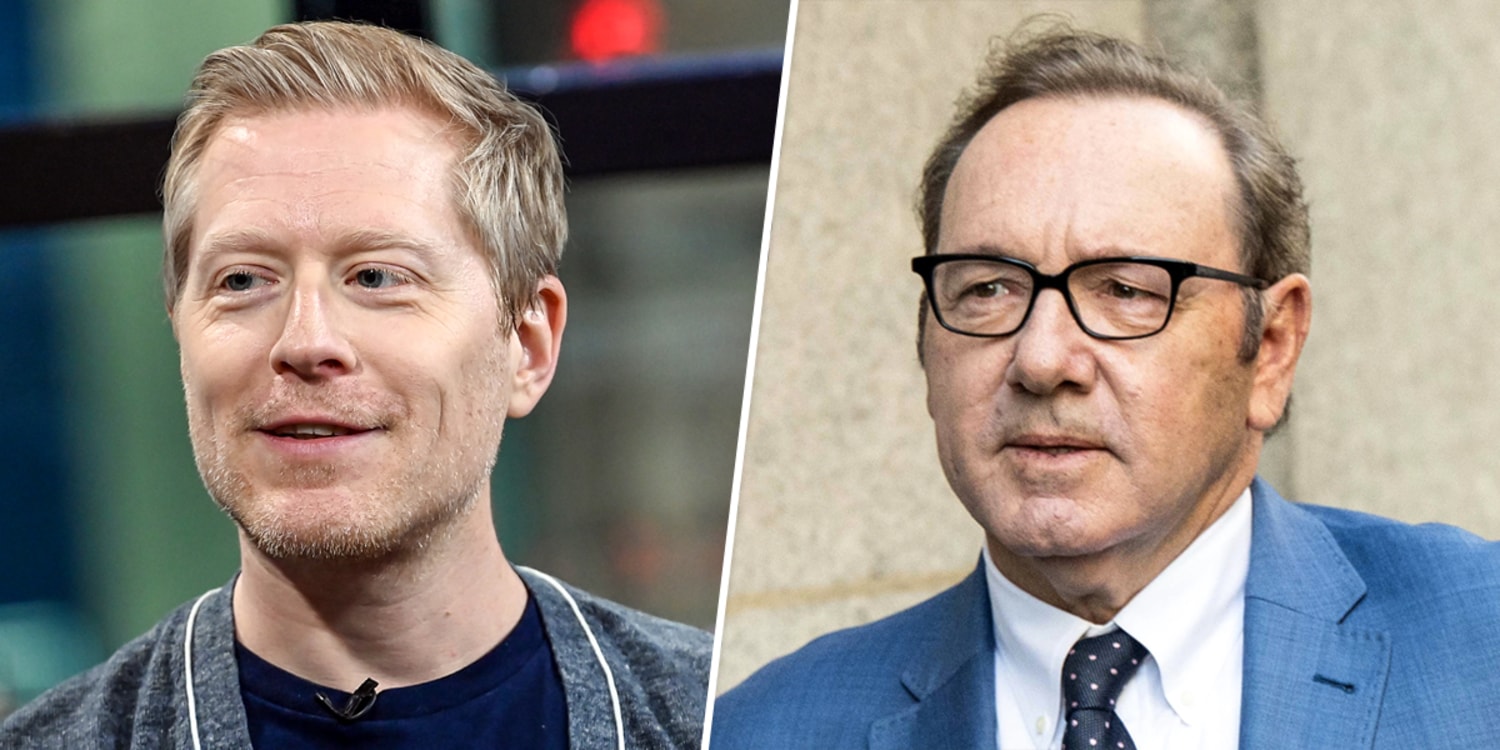 Anthony Rapp on Kevin Spacey Trial
Anthony Rapp has made his first public comments since the settlement of his $40 million civil suit against Kevin Spacey. On October 20, a New York jury sided with Spacey, concluding that the Oscar winner did not molest Rapp as a teenager.
During an event hosted by The Meteor, a feminist media company, Rapp spoke about the trial and his original decision to come forward with allegations against Spacey.
In an interview with Variety, the 51-year-old actor discussed the benefits and drawbacks of confronting trauma through legal channels.
"There is no doubt that a courtroom is not a safe space for trauma." So I completely understand why some people don't pursue that angle," Rapp said during the discussion.
"What exactly is the proof?" How do you back up your claims?
Honouring a story, listening, being a mirror, holding, and healing are all important parts of the movement. You mention these things.
Those aren't necessarily things that a courtroom is interested in. It is not the only option. It is a route. I did want to take advantage of the opportunity to see what was possible."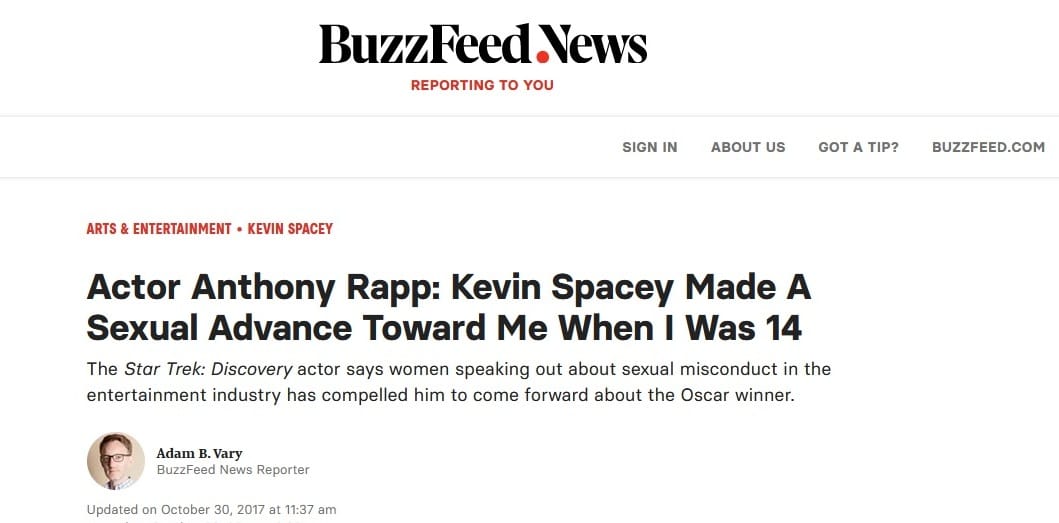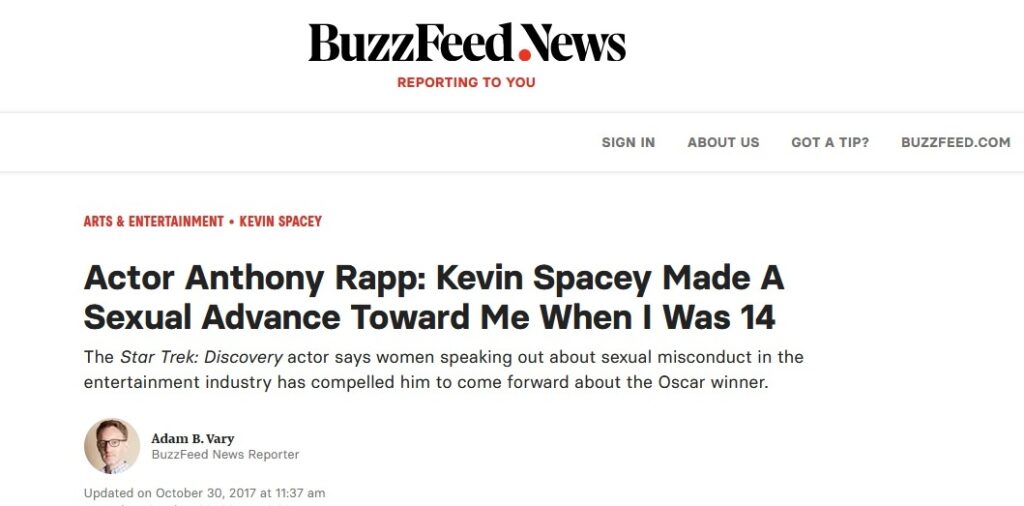 In a 2017 BuzzFeed article, Rapp first made allegations against Spacey, claiming that Spacey lifted him, placed him on his bed, and pinned him down in a sexually aggressive manner.
At the time, Rapp was 14 years old, while Spacey was 26. Rapp described the incident in court as one of the "most traumatic" of his life.
During the conversation at the Brooklyn Museum, Rapp reflected on his decision to come forward with allegations against Spacey in the early days of the #MeToo movement.
Women like Tarana Burke and Lupita Nyong'o, who shared accounts of now-ex-producer and convicted sex offender Harvey Weinstein, prompted Rapp to consider his experience as part of something larger.
"I had heard that other people had told me about incidents they had had with Kevin Spacey over the years." I pushed my experience aside because many of the stories I heard were much worse.
So I didn't think my experience was on par with those," Rapp explained. "I've talked to other people, especially young actors on the rise, especially in Hollywood, probably more so than in New York." It was out of control. The lights are on enough that it should happen less frequently to some of these very vulnerable young men."
Despite his legal victory over Rapp, Spacey faces new challenges. The actor was ordered to pay roughly $31 million in damages to MRC, the producer of his Netflix series "House of Cards," after abuse allegations led to episode-order cuts on the production.
Meghan Markle Accused of Peddling Lies By Her Sister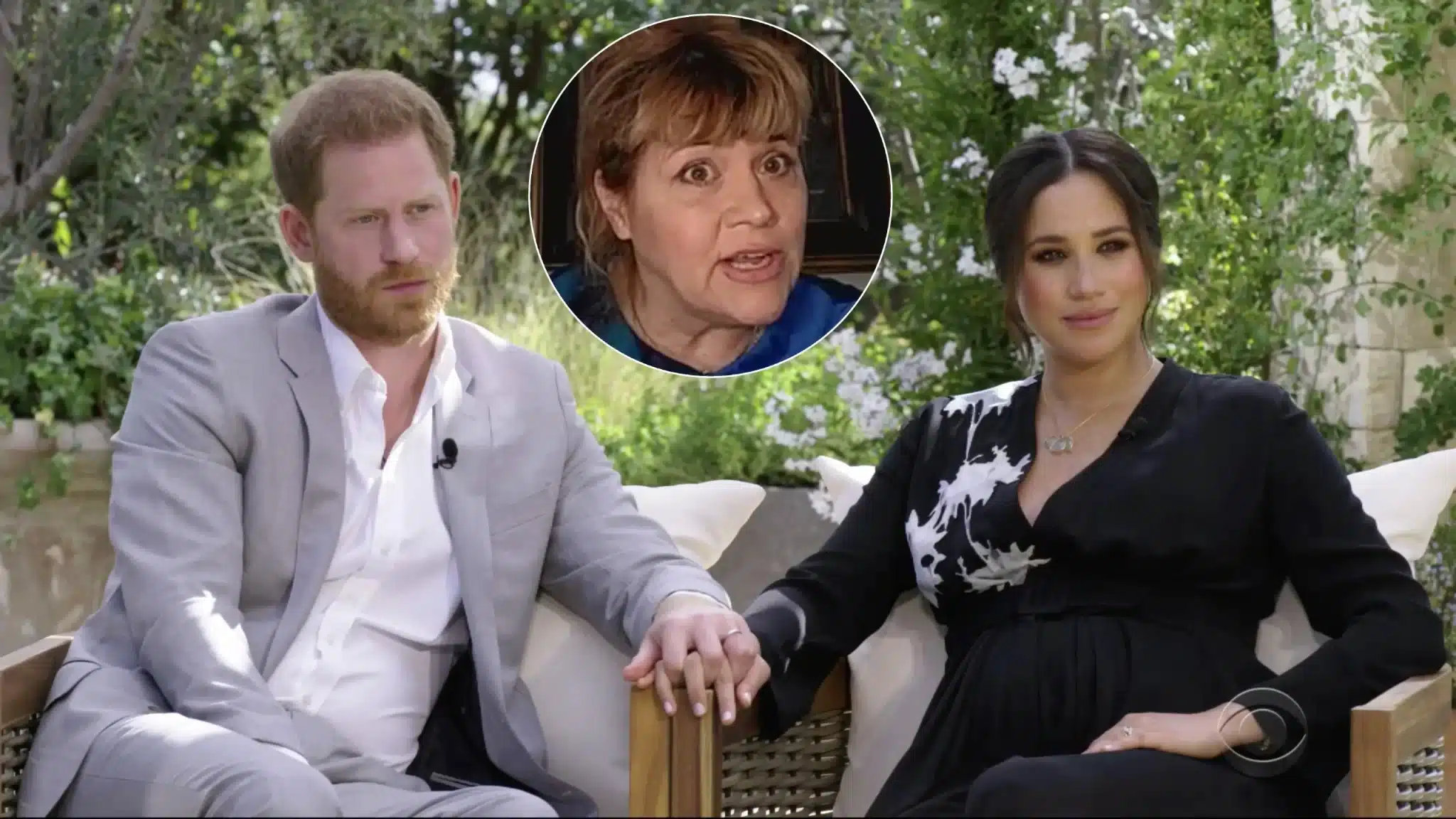 Meghan Markle's half-sister has accused the Duchess of Sussex of being manipulative and peddling lies following the release of her latest documentary with Prince Harry.
Samantha Markle slammed the six-part Netflix docuseries, Harry and Meghan, calling it a 'flopumentary' that was 'ridiculous' and bordered on 'comedy.'
'It is so much rhetoric at this point, and so many lies have been thrown out there, debunked, and yet still there is this repeated need to push this narrative,' she said on Channel Seven's Sunrise on Friday.
'Harry & Meghan' contains a string of revelations and allegations about Harry's mother Princess Diana, how the couple met, their first dates, 'unconscious bias' in the Royal Family and why the Sussexes 'had to quit' royal duties in March 2020.
Samantha responded to claims in the documentary that she was the reason her estranged daughter Ashleigh Hale, 37, was not invited to the Duchess of Sussex and Prince Harry's wedding in 2018.
Samantha Markle slammed the six-part Netflix docuseries "Harry and Meghan," calling it a "flopumentary" that was "ridiculous" and bordered on "comedy."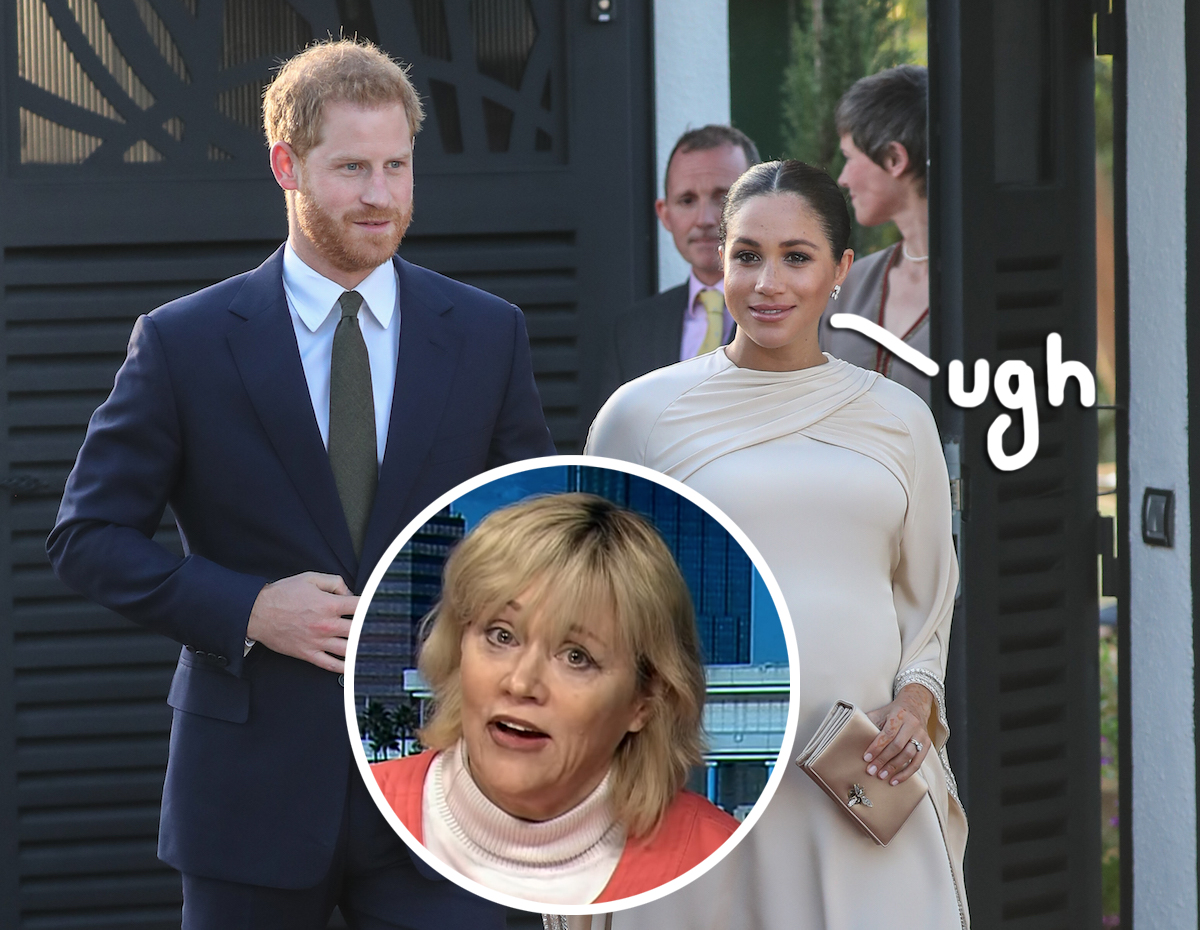 Meghan blatantly lied
Ashleigh claimed in the documentary that Meghan told Meghan she could not attend because of her strained relationship with Samantha and 'guidance' from the Palace.
'I think I said I was hurt on some level, but I understood where it was coming from,' she explained.
'To know that it was because of my biological mother that this relationship, that's so important to me, was impacted in that way. I feel like because of her. It was taken away. It's been challenging.'
Samantha dismissed the rumours claiming the decision not to invite her daughter was ultimately up to Meghan.
'It was really surprising to hear that there was a narrative spun that made Ashley feel like she was not invited because of something having to do with me,' she said.
'I heard from a royal insider who knows that it was up to Meghan, so Meghan lied to my daughter, which made my daughter resentful of me,' she said.
'I can imagine how my daughter would have felt, torn between the two and possibly feeling she couldn't attend the wedding because of me.
'That is not correct; it is a lie.' Meghan said that, not the Royals. She then lied to my daughter, making her believe something was wrong with her that prevented her from attending the wedding.'
As part of their $100 million deal with Netflix, the couple handed over a trove of photos and videos from their relationship. Meghan revealed details about her relationship with her niece.
Samantha slammed comparisons made between Meghan and Princess Diana.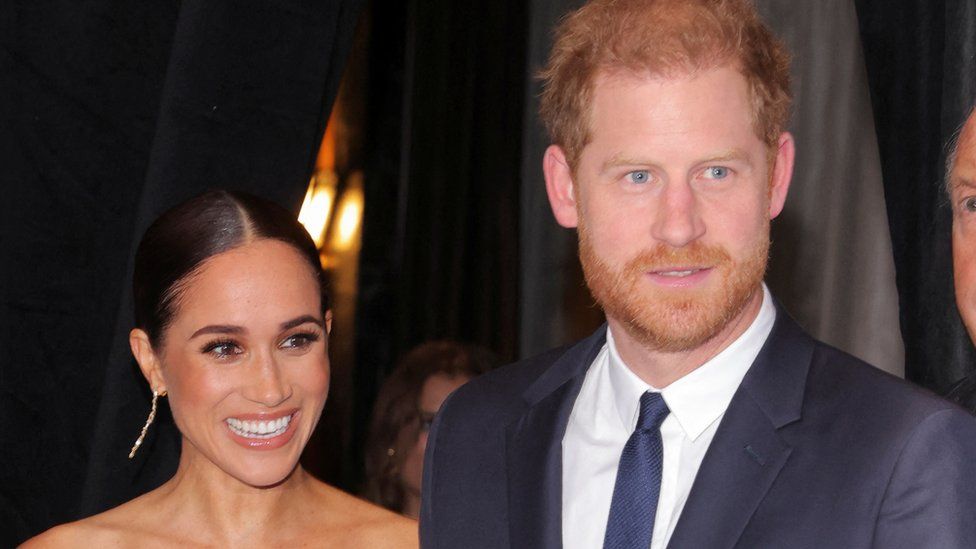 $100 million deal with Netflix
In the documentary, Prince Harry claimed that he 'had to quit royal duties to protect Meghan, comparing her to his late mother.
The Duke of Sussex compared the paparazzi following Diana to the online harassment faced by Meghan as he described her as 'prey' for social media 'hunters'.
Samantha dismissed the comparison, claiming that her sister was nothing like the late Princess.
'Diana was never noted as a compulsive liar. Diana was never noted as destroying other people, ignoring people through heart attacks, strokes, pandemics,' she said.
Ashleigh and Meghan opened up about their relationship in the series, with her father, Thomas Markle, initially connecting the two via email.
As part of their $100 million deal with Netflix, the couple handed over a trove of photos and videos from their relationship.
These included snaps of Meghan with Ashleigh on a trip to New Orleans before she met Harry and Meghan standing by Ashleigh's side on her wedding day.

Grandparents raised Ashleigh
Ashleigh, a business immigration attorney who is thought to have inspired Meghan for her role in Suits, claims that she was not allowed to attend Meghan's wedding in 2018
After Meghan emailed her niece, the two women became close, with Ashleigh claiming they exchanged 'long emails' several days a week.
Meghan said: 'My dad said that Samantha had found her daughter, and I remember saying, oh, if you have her email address, I want to email her.
'I think we both want the same thing.' I wished for a sister, and she was like a little sister to me.
'Ash was put through quite a bit by the media just by association, and I didn't want her life to be plagued with all that drama.'
Her paternal grandparents raised Ashleigh since she was two years old, and they adopted her before reconnecting with her mother in 2007.
Ashleigh continued, 'Communication with Meg became less and less frequent…' my impression was that her relationships were being managed on some level.
'She took me to New Orleans. We walked around, listened to good live music, ate too much food, and had too many drinks.
'It was just the two of us, which I thought was very special.' I think she takes on a lot of roles for me.
Source: Daily Mail
Cheers Star Kirstie Alley Dead at Age 71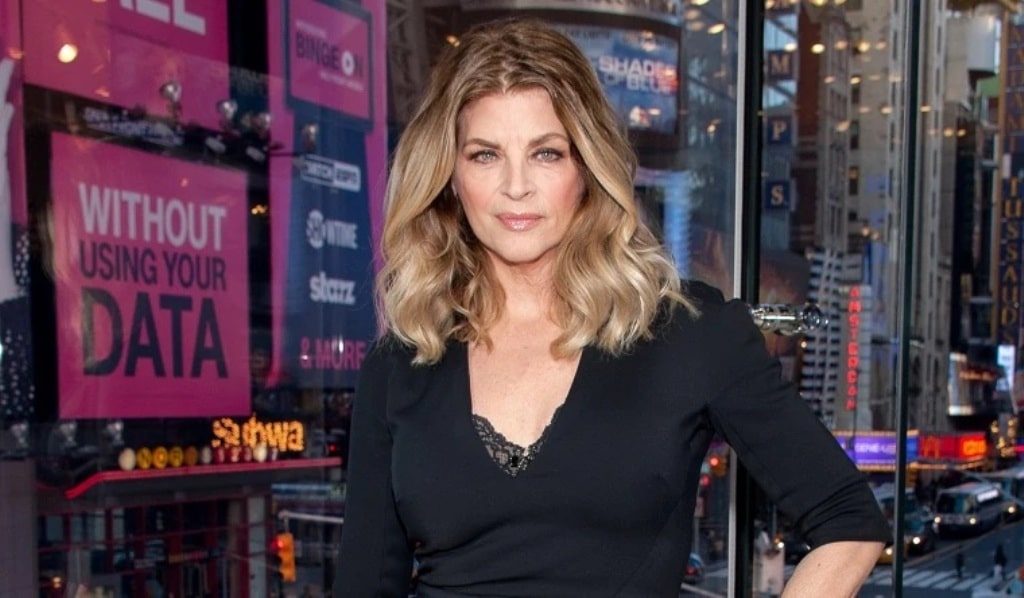 Kirstie Alley, the 71-year-old TV and film star best known for her roles in Cheers, Veronica's Closet, and Look Who's Talking, has died.
Kirstie Alley's death was confirmed Monday night in a statement posted to her social media account by her children, True and Lillie Parker.
Kristy Alley died after being diagnosed with cancer, according to her family.
"To all our friends all over the world… "We are deeply saddened to inform you that our incredible, fierce, and loving mother has died after a brief battle with cancer," the statement said. "Kirstie Alley was surrounded by her closest family and fought valiantly, leaving us with the certainty of her never-ending joy of life and whatever adventures lay ahead." She was an even better mother and grandmother than on-screen."
"We are grateful for the care provided by the incredible team of doctors and nurses at Moffitt Cancer Center," the statement continues. "Our mother's zest and passion for life, her children, grandchildren, and many animals, not to mention her eternal joy of creating, were unrivaled and inspired us to live life to the fullest, just as she did."
We appreciate your love and prayers and ask that you respect our privacy during this difficult time."
Alley's friend and Look Who's Talking co-star John Travolta paid tribute to her on social media following the announcement. "One of the most special relationships I've ever had was with Kirstie."
"I adore you, Kirstie," he wrote alongside a photo of the late actress. "I'm sure we'll see each other again."
— Kirstie Alley (@kirstiealley) December 6, 2022
Harry and Meghan Netflix Trailer Slammed as 'Staged and Phony'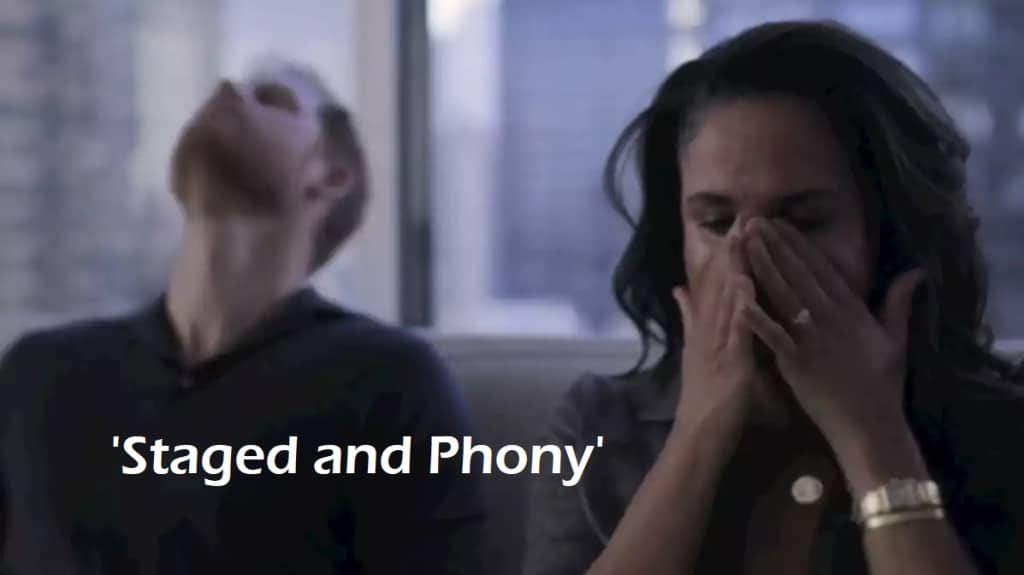 Angela Levin, a royal biographer, has slammed the release of Prince Harry and Meghan Markle's new Netflix trailer and staged and phony and "vicious" attack on the Royal Family by a pair of "very jealous" individuals.
Ms. Levin commented during a weekend interview with The Sun, where she revealed she "felt quite sick" while watching the Sussexes' docuseries trailer. She blasted the trailer for being "staged and phony" after discussing one of the photos used of Meghan.
The image shows the 41-year-old woman crying with her head in her hands.
Ms. Levin responded to the question, "How do you get that photo?" by saying, "Well, you ask a photographer to come along, and then you act." "She's a model."
Ms. Levin also claimed that Meghan had "been trying to get Harry to be an actor," adding that "he can't do it."
The teaser trailer for the couple was released during Prince William and Kate, Princess of Wales's visit to Boston.
Because of the timing of the release, the couple has been accused of "trying to torpedo" the royal couple's much-anticipated trip to the United States.
"It's a mystery why they would act that way." It's extremely unprofessional. It's very deceptive. It's extremely repulsive.
"You have to smarten up if they want people to feel sorry for them, which is part of what they want."
"There's a lack of competence there." If a newspaper did that, the reporter would be fired. You're lying to me.
"They complain about the press manipulating things and not telling the truth, and here they are." It's extremely stupid.
"They are jeopardizing their entire reputation." They must believe that we are all fools and that we would not dare to look at the pictures they have because they have placed them there."
In a new trailer released today, Prince Harry slammed the royal hierarchy, and Meghan sobbed, "They're never going to protect you."
The trailer features misleading photographs as Harry and Meghan as they describe their lives.
"It's hard looking back and thinking, 'what on earth happened?'" says Prince Harry.
"There is a family hierarchy," he adds.
"It's a feeding frenzy, the pain and suffering of women marrying into this institution."
"I was terrified because I didn't want history to repeat itself."
"I don't imagine Harry would have realized, but Netflix have been careless here as it weakens Harry's comment about protecting his family," royal expert Ingrid Seward told The Sun.
Meanwhile, Prince Harry and Meghan Markle have come under fire for sharing a photo that is thought to have been taken in a private area of Buckingham Palace that is never seen by the public.
Meghan Markle and Prince Harry have been dubbed "hypocrites" for sharing Netflix footage shot near the late Queen Elizabeth II's private apartments at Buckingham Palace.
While the public may be familiar with certain areas of the palace, the Queen and other royals' private apartments were completely off-limits, with the Royal Household sharing only a few photos.
On the other hand, Harry and Meghan have been chastised for filming during a trip to the United Kingdom two years after announcing their intention to relocate overseas.
The pair can be seen walking towards a set of doors with two footmen preparing to open them in the official trailer for their explosive Netflix documentary, which airs on December 8.
On each side of the room, two chairs with initials etched into them indicate that they belong to a monarch, while a box with "Her Majesty" sits on the windowsill.
Many people have pointed out that the scene was shot on the North Side of the palace, directly beneath the Queen's private apartments, which the late Sovereign and family members only use.
Harry and Meghan slammed on Social Media.
Since the trailer was released, thousands of people have taken to social media to express their outrage after discovering where the photo was taken.
"Can you imagine screaming that your privacy has been violated but having the audacity to bring your photographer here of all places?" "They're two sick people," one grumbled.
Featured Stories
"It's interesting how they always think it's OK to violate somebody else's privacy and then complain about being harassed over the same thing," said another.
"OMG, that's terrible!! "They shouldn't have released photos taken at private palace locations," another said.
Meanwhile, The Telegraph claims that the Sussexes took a photograph without the late Queen's permission.
The image was a "genuine violation" of the Queen's privacy, according to a source, who also admitted that word would have spread quickly around the palace.
"Aah!" said a third. But I believe they did want to film inside their own homes. Hypocrites."
Due to "strict protocol" surrounding images in the Monarch's private quarters, those wishing to film at any of the Monarch's homes typically require permission.
The publication claims, however, that Buckingham Palace did not authorize the image taken in March 2020 and that "a memo" is usually sent to the Queen.
Piers Morgan Reacts To Netflix Trailer