Harry and Meghan Netflix Trailer Slammed as 'Staged and Phony'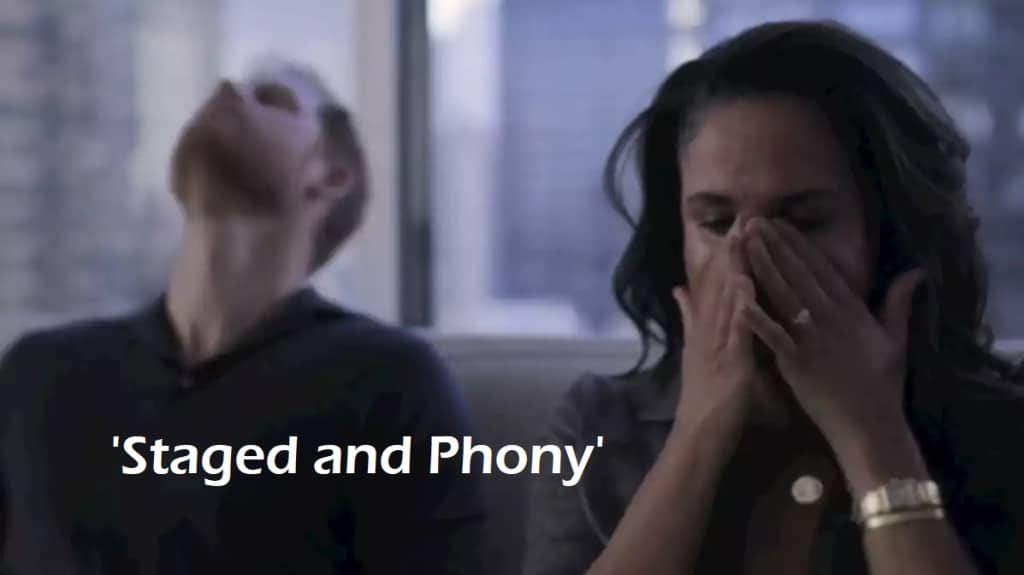 Angela Levin, a royal biographer, has slammed the release of Prince Harry and Meghan Markle's new Netflix trailer and staged and phony and "vicious" attack on the Royal Family by a pair of "very jealous" individuals.
Ms. Levin commented during a weekend interview with The Sun, where she revealed she "felt quite sick" while watching the Sussexes' docuseries trailer. She blasted the trailer for being "staged and phony" after discussing one of the photos used of Meghan.
The image shows the 41-year-old woman crying with her head in her hands.
Ms. Levin responded to the question, "How do you get that photo?" by saying, "Well, you ask a photographer to come along, and then you act." "She's a model."
Ms. Levin also claimed that Meghan had "been trying to get Harry to be an actor," adding that "he can't do it."
The teaser trailer for the couple was released during Prince William and Kate, Princess of Wales's visit to Boston.
Because of the timing of the release, the couple has been accused of "trying to torpedo" the royal couple's much-anticipated trip to the United States.
"It's a mystery why they would act that way." It's extremely unprofessional. It's very deceptive. It's extremely repulsive.
"You have to smarten up if they want people to feel sorry for them, which is part of what they want."
"There's a lack of competence there." If a newspaper did that, the reporter would be fired. You're lying to me.
"They complain about the press manipulating things and not telling the truth, and here they are." It's extremely stupid.
"They are jeopardizing their entire reputation." They must believe that we are all fools and that we would not dare to look at the pictures they have because they have placed them there."
In a new trailer released today, Prince Harry slammed the royal hierarchy, and Meghan sobbed, "They're never going to protect you."
The trailer features misleading photographs as Harry and Meghan as they describe their lives.
"It's hard looking back and thinking, 'what on earth happened?'" says Prince Harry.
"There is a family hierarchy," he adds.
"It's a feeding frenzy, the pain and suffering of women marrying into this institution."
"I was terrified because I didn't want history to repeat itself."
"I don't imagine Harry would have realized, but Netflix have been careless here as it weakens Harry's comment about protecting his family," royal expert Ingrid Seward told The Sun.
Meanwhile, Prince Harry and Meghan Markle have come under fire for sharing a photo that is thought to have been taken in a private area of Buckingham Palace that is never seen by the public.
Meghan Markle and Prince Harry have been dubbed "hypocrites" for sharing Netflix footage shot near the late Queen Elizabeth II's private apartments at Buckingham Palace.
While the public may be familiar with certain areas of the palace, the Queen and other royals' private apartments were completely off-limits, with the Royal Household sharing only a few photos.
On the other hand, Harry and Meghan have been chastised for filming during a trip to the United Kingdom two years after announcing their intention to relocate overseas.
The pair can be seen walking towards a set of doors with two footmen preparing to open them in the official trailer for their explosive Netflix documentary, which airs on December 8.
On each side of the room, two chairs with initials etched into them indicate that they belong to a monarch, while a box with "Her Majesty" sits on the windowsill.
Many people have pointed out that the scene was shot on the North Side of the palace, directly beneath the Queen's private apartments, which the late Sovereign and family members only use.
Harry and Meghan slammed on Social Media.
Since the trailer was released, thousands of people have taken to social media to express their outrage after discovering where the photo was taken.
"Can you imagine screaming that your privacy has been violated but having the audacity to bring your photographer here of all places?" "They're two sick people," one grumbled.
Featured Stories
"It's interesting how they always think it's OK to violate somebody else's privacy and then complain about being harassed over the same thing," said another.
"OMG, that's terrible!! "They shouldn't have released photos taken at private palace locations," another said.
Meanwhile, The Telegraph claims that the Sussexes took a photograph without the late Queen's permission.
The image was a "genuine violation" of the Queen's privacy, according to a source, who also admitted that word would have spread quickly around the palace.
"Aah!" said a third. But I believe they did want to film inside their own homes. Hypocrites."
Due to "strict protocol" surrounding images in the Monarch's private quarters, those wishing to film at any of the Monarch's homes typically require permission.
The publication claims, however, that Buckingham Palace did not authorize the image taken in March 2020 and that "a memo" is usually sent to the Queen.
Piers Morgan Reacts To Netflix Trailer
THAILAND: Rescue Dig Saves Toddler Trapped In Well For One Night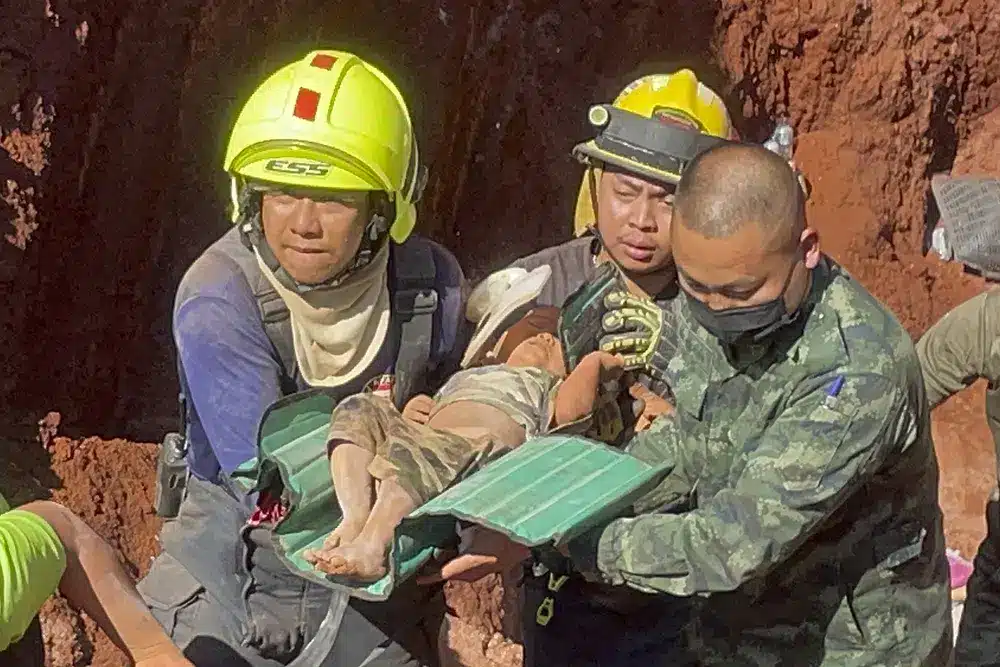 BANGKOK, Thailand — A 19-month-old girl fell into a dry artesian well shaft at a cassava farm in northern Thailand 18 hours before she was saved. It took rescuers all night to get her out.
Rescuers clapped and cheered as the toddler, the daughter of Myanmar migrant workers, was pulled from the 15-meter (49-foot)-deep well shaft and placed on a stretcher that carried her to an ambulance waiting nearby.
"You guys did an excellent job. "We did it!" exclaimed one rescuer as his colleagues wept and hugged each other in Tak province's Phop Phra district.
While her parents were working at the plantation, the child fell into the hole late Monday afternoon.

Rescuers In Thailand Were On The Scene Quickly
The deep pit, dug by the landowner to be an artesian well, was left uncovered after it failed to reach groundwater, according to Phop Phra district chief Sanya Phetset on Tuesday.
According to local media, the first rescuers on the scene shouted down the hole and heard the child cry back. After lowering a camera into the hole to assess the situation, a tube was snaked to provide oxygen.
Using backhoes and other excavation tools, rescuers dug a 30-centimeter-wide trench alongside the pit overnight.

The Child Is Now Safe And Sound
"At first, it appeared to be a simple operation because it appeared to be loose dirt, but once we started digging, we discovered rock, which made it difficult because excavators cannot dig through it," Sanya explained.
He explained that the operation was risky because the digging could collapse the well's sides onto the child.
After being carried to safety, the toddler was immediately taken to Phop Phra Hospital in Thailand.
"She is now safe. "She's a little tired, but nothing serious," Sanya explained.
SOURCE – (AP)
Pope Francis Clarifies his Remarks on Homosexuality and Sin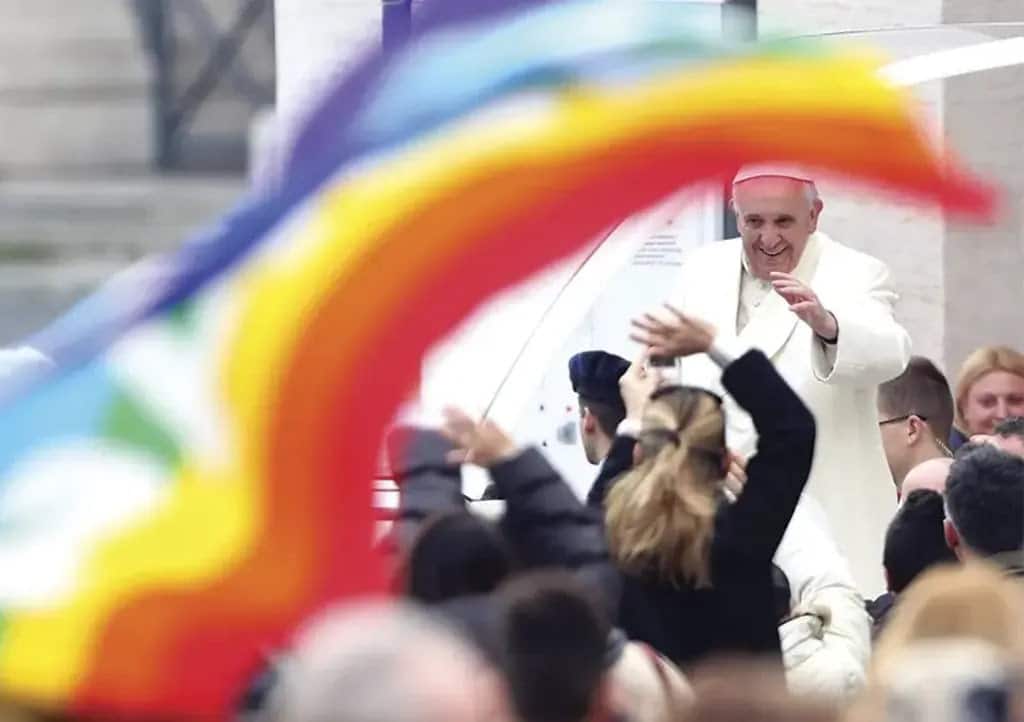 Pope Francis has clarified his recent remarks about homosexuality and sin, stating that he was referring to official Catholic moral teaching, which states that any sexual act other than marriage is a sin.
In a Friday note, Francis emphasized that even black-and-white teaching is subject to circumstances that may eliminate the sin.
Francis made the remarks in an interview with The Associated Press on January 24, stating that laws criminalizing homosexuality are "unjust" and that "being homosexual is not a crime."
As he often does, Francis then imagined a conversation with someone who brought up the issue of the church's official teaching, which states that homosexual acts are sinful or "intrinsically disordered."
"All right, but first, let's distinguish between a sin and a crime," Francis said in the fictitious conversation. "It is also a sin not to be charitable to one another."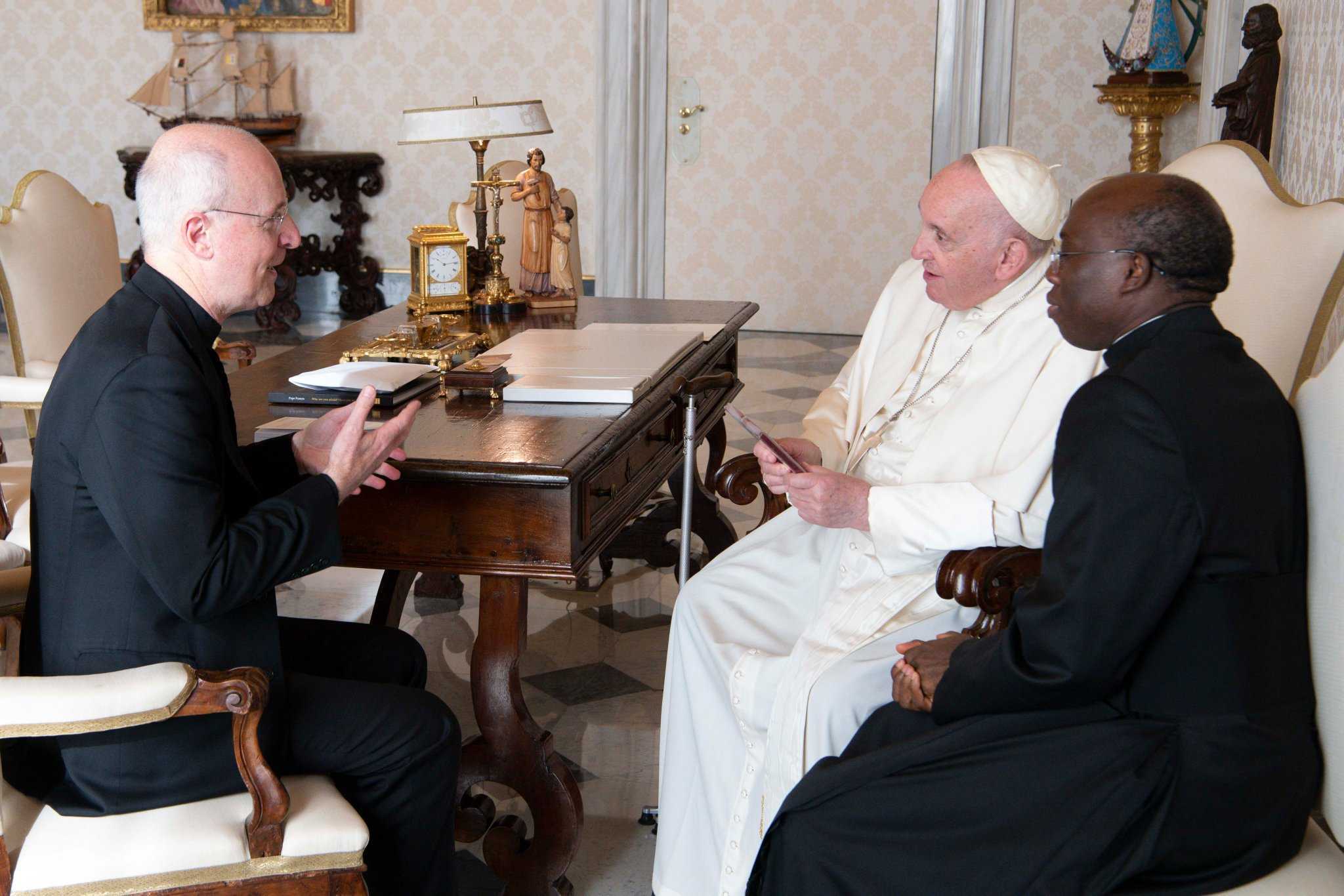 Pope asked for Clarification.
LGBTQ advocates hailed his comments calling for decriminalizing homosexuality as a watershed moment that would help end harassment and violence against LGBTQ people. However, his use of the word "sin" raised questions about whether he believed that simply being gay was a sin in and of itself.
The Reverand James Martin, an American priest who runs the Outreach ministry for LGBTQ Catholics in the United States, asked Francis for clarification and published the pope's handwritten response late Friday on the Outreach website.
In his note, Francis reiterated that homosexuality "is not a crime" and that he was trying "to emphasize that criminalization is neither good nor just."
"When I said it is a sin, I was simply referring to Catholic moral teaching, which states that every sexual act other than marriage is a sin," Francis wrote in Spanish, emphasizing the final phrase.
However, in a nod to his case-by-case approach to pastoral ministry, Francis noted that even teaching is subject to the circumstances, "which may decrease or eliminate the fault."
Sex is a Sin, as is Any Sexual Act
He admitted he could have been more specific in his comments to the AP. However, he stated that he was using "natural and conversational language" in the interview, which did not necessitate precise definitions.
"As you can see, I was generally repeating something. 'Sex is a sin, as is any sexual act outside of the bonds of holy marriage,' I should have said. This is to speak of 'the matter' of sexual sin, but we all know that Catholic morality considers not only the matter but also freedom and intention, and this for all types of sin," he said.
According to Human Dignity Trust, which works to end such laws, 67 countries or jurisdictions worldwide criminalize same-sex sexual activity, 11 of which can or do impose the death penalty. According to experts, even when laws are not enforced, they contribute to harassment, stigma, and violence against LGBTQ people.
According to Catholic teaching, marriage is a lifelong bond between a man and a woman. It restricts intercourse with married couples and prohibits artificial contraception.
During his decade-long pontificate, Francis has upheld that teaching while prioritizing outreach to LGBTQ people.
Pope Francis has emphasized a more merciful approach to applying church doctrine, preferring to accompany rather than judge people.
US General Tells His Officers to Prepare for War with China in 2025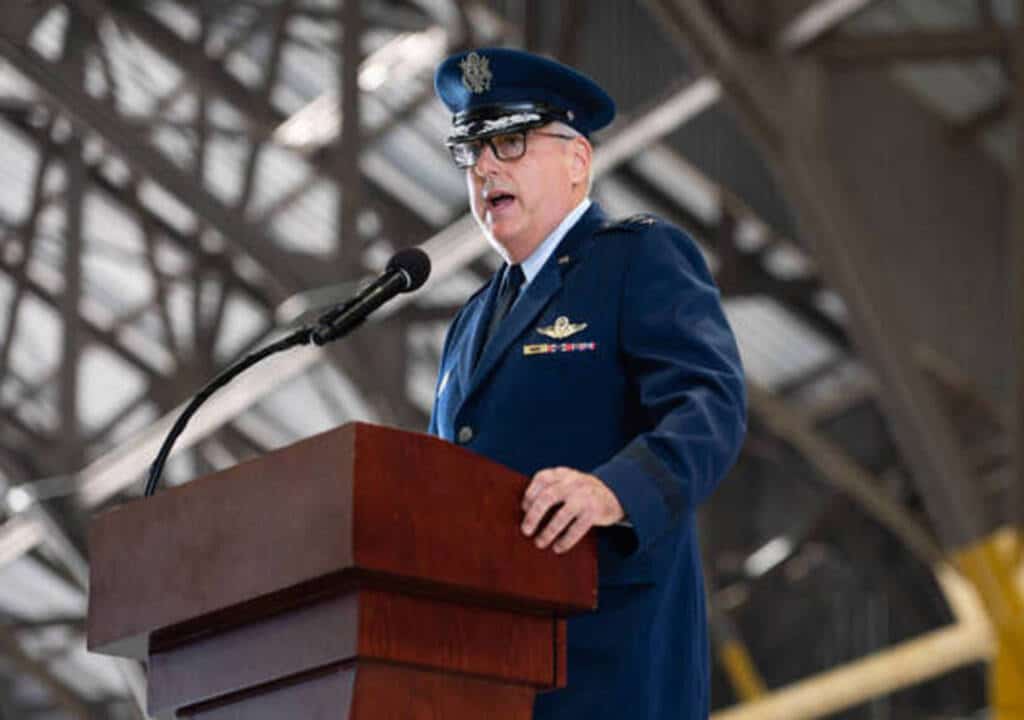 In an internal memo, a four-star general in the United States Air Force stated that the US and China risk going to war in two years and advised officers under his command to prepare, including with target practice.
According to NBC, General Mike Minihan, head of the Air Force's Air Mobility Command, believes the fight will take place in 2025 but hopes he is wrong. He claimed that presidential elections in the United States and Taiwan in 2024 would allow China to take action against Taiwan.
According to NBC, a Defense Department official stated that the remarks do not represent the Pentagon's position on China. According to an Air Mobility Command spokesperson, the memo is part of the command's effort to prepare for conflict if deterrence fails.
The administration of President Joe Biden has repeatedly expressed concern about China's military buildup and what the US perceives to be a more aggressive Chinese stance toward Taiwan.
According to the administration's national security strategy, China is the only US competitor "with the intent to reshape the international order and, increasingly, the economic, diplomatic, military, and technological power to do so."
China has slammed the latest US defense spending bill, which allows up to $10 billion in weapons sales to Taiwan, for exaggerating the China threat and meddling in its internal affairs.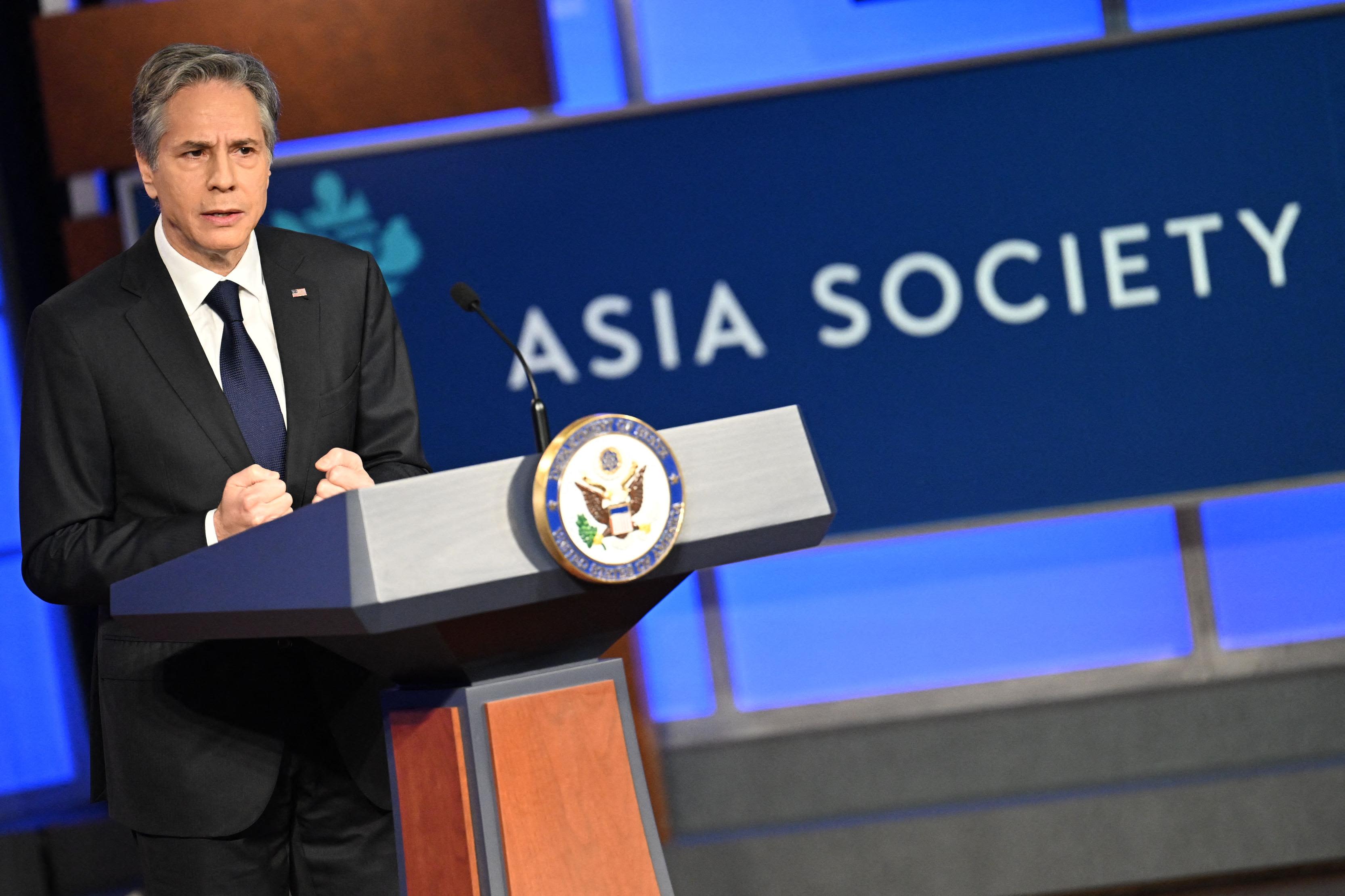 Blinken Conerned Over Taiwan and China
Meanwhile, US Secretary of State Antony Blinken expressed concern about Beijing's intentions regarding Taiwan as he prepares for a rare visit to Beijing, China.
When asked if the temperature had cooled with China during a visit to the University of Chicago, Blinken replied, "I think so because when you're talking and engaging, it tends to have that effect."
"The rest of the world anticipates that we will manage this relationship responsibly. "They understand that how we manage it will also impact them," he said.
According to Taipei Times, Blinken will visit Beijing from February 5 to 6, marking the first US secretary of state visit to the rising Asian power since October 2018.
The trip was decided after US President Joe Biden and Chinese President Xi Jinping () met in November in Bali, Indonesia, to discuss wide-ranging disagreements between the world's two largest economies.
Blinken, on the other hand, expressed concern about Taiwan, citing Beijing's growing efforts to isolate the country and major military exercises conducted near it in August.
"What we've seen over the last few years is, I believe, China deciding that it was no longer comfortable with the status quo, a status quo that had prevailed for decades and had been successful in terms of our countries' relationship and managing what a difficult situation is," he said.
"What we say to China is that — they say this is a sovereign issue for us; we respond that this is an interest to the United States and countries all over the world," Blinken said, referring to Taiwan's dominance in semiconductors, which is critical to the global economy.
Any disruption of peace and stability across the Taiwan Strait would be disastrous for the global economy, he said, adding that 50 percent of container ships operating around the world pass through the Taiwan Strait and that Taiwan manufactures 70 percent of higher-end computer chips.
Blinken was in Chicago for a trip that included a stop at the city's historic Ukrainian community to discuss the response to Russia's invasion.
By: Geoff Thomas
China Records 1st Population Drop In Decades As Births Fall