LGBTQ+ Dating App Grindr Issues Warning To Users In Egypt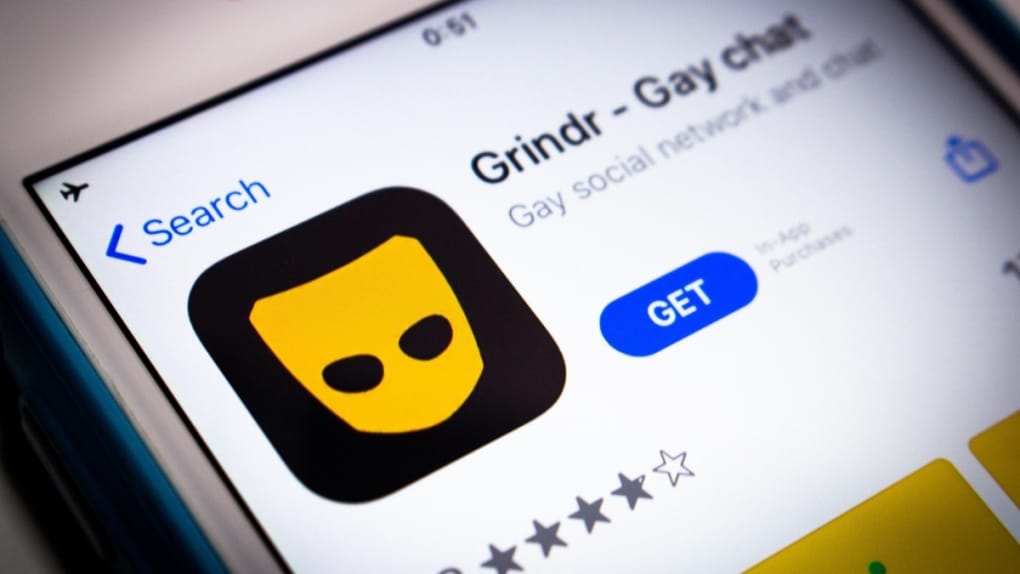 CAIRO, Egypt – A popular gay social networking app told its Egyptian users on Friday that police are targeting LGBTQ+ people by pretending to be part of the community.
When Egyptian users open the app, they will display the following warning in Arabic and English:
"We have received information that Egyptian police are actively arresting gay, bi, and trans people on digital platforms." They use fake accounts and have even taken over the accounts of real people in the community who had been arrested and had their phones taken away. Please use extreme vigilance both online and offline, including with accounts that were credible in the past."
Although homosexuality is not officially illegal in Egypt, members of the LGBTQ+ community are routinely prosecuted for 'debauchery' or 'violating public morality.' It detained seven people in 2017 for waving a rainbow flag at a rock festival. Arrests of homosexuals and non-conforming individuals continue to be widespread.
An Egyptian government media officer did not immediately respond to a request for comment on Grindr's new measure.
The warning comes after rights groups and the media reported that authorities in the region are aggressively using digital platforms to target the LGBTQ+ community.

Authorities in the region are aggressively using digital platforms to target the LGBTQ+ community.
Human Rights Watch published a report in February detailing dozens of examples of security forces extorting, harassing, publically exposing, and detaining LGBTQ+ people in Egypt, Jordan, Lebanon, Iraq, and Tunisia based on their behavior on Facebook and Instagram, as well as the dating app Grindr. The journal also questioned big technology corporations for failing to invest adequately in Arabic language content filtering and protection.
"Grindr is working with groups on the ground in Egypt to ensure our users have up-to-date information on how to stay safe, and we are pushing international organizations and governments to demand justice and safety for the Egyptian LGBTQ community," Grindr spokesperson Patrick Lenihan said in response to a comment request on Friday.
Grindr, a popular gay, bisexual, transgender, and queer dating app in California, has been chastised in the United States and penalized in Norway for sharing personal data with third parties that might identify users.
The company's website's privacy policy details how it uses and strives to protect user data. It says its goal is "to give you as much control over the Personal Information that you share within the Grindr Properties as possible."
SOURCE – (AP)
Boris Johnson's WhatsApp Messages And Why People In Britain Talking About Them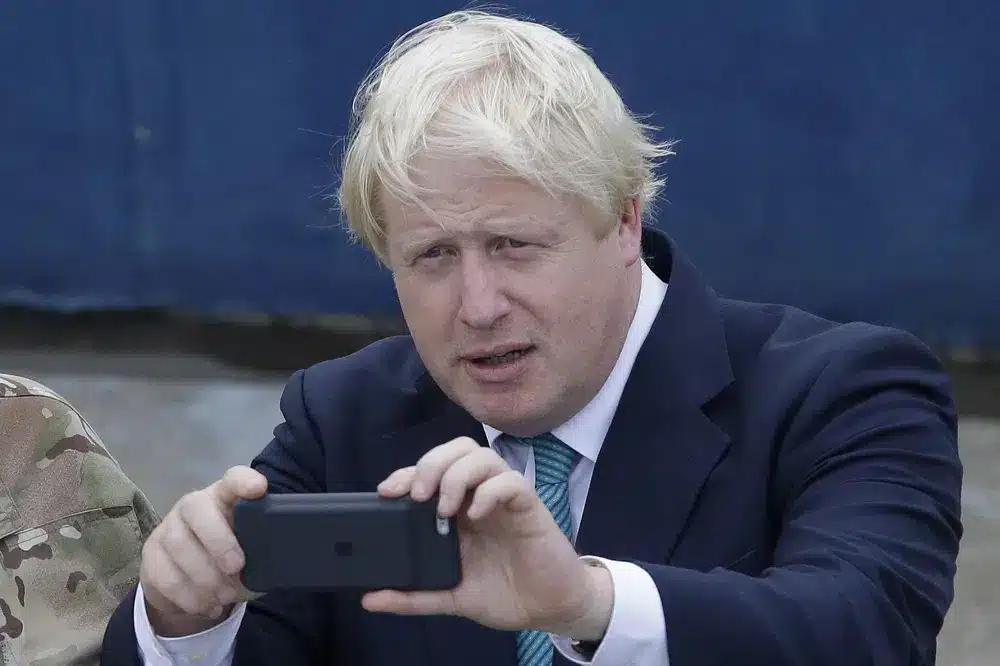 LONDON — Because WhatsApp is popular among lawmakers and government employees, detractors claim the British government runs "government by WhatsApp."
Therefore, it only makes sense that the main focus of Britain's official investigation into how the nation handled the COVID-19 outbreak is a dispute over WhatsApp communications.
The investigation run by retired judge Heather Hallett included a lot of communications between then-Prime Minister Boris Johnson and cabinet members, advisors, and officials during the pandemic. Since some of the messages are private and unrelated to the investigation, the Conservative administration, currently under the leadership of Prime Minister Rishi Sunak, wants the ability to modify them before turning them over. It has challenged Hallett's directive to turn over the unredacted messages in court.
What is the investigation looking into?
One of the greatest death rates in Europe, more than 200,000 people have died in Britain after testing positive for COVID-19, and Johnson's government's choices have been hotly contested. Johnson gave in to pressure from bereaved families in late 2021 and decided to launch an investigation.
The scope of Hallett's investigation will focus on the United Kingdom's pandemic preparedness, the government's response, and whether or not the "level of loss was inevitable or whether things could have been done better."
The former prime minister and many other top government officials are expected to testify during public hearings starting on June 13 and going through 2026.

WHY IS WHATSAPP Johnson OFF?
The texting service, owned by Meta, has grown to be a favorite among British government officials and the journalists who cover them. Users may feel secure knowing their conversations will remain private because of its end-to-end encryption and ease of use for solo and group chats.
This confidence has occasionally shown to be misplaced. Tens of thousands of his texts were given to a writer who was assisting Matt Hancock, a former health secretary who helped lead Britain's response to the epidemic, in writing a memoir. The journalist gave them to a newspaper, which ran a series of front-page pieces with unpleasant details.
Johnson's correspondence with more than thirty scientists and government representatives over two years beginning in early 2020 has been requested by Hallett. She also requests access to Johnson's contemporaneous journals and notebooks.
WHAT IS THE POSITION OF THE GOVERNMENT?
According to the Sunak administration, some texts that took over after Johnson resigned amid scandals in the middle of 2022 are "unambiguously irrelevant" to the COVID-19 investigation. According to the statement, making them public would violate the public's "legitimate expectations of privacy and protection of their personal information" and other areas of government activity.
The government's Cabinet Office challenged Hallett's request for the documents in court papers filed on Thursday. In the upcoming weeks, a hearing in the High Court will be the next step.
Hallett has the authority to call witnesses and subpoena them to testify per the investigation's rules established at the outset with the government's consent.
The former head of the government legal service Jonathan Jones stated, "The government has an uphill task," in a blog post for the Institute for Government. The court will likely rule that the inquiry chair should choose how to proceed and what materials she needs to review.

WHAT SUGGESTS BORIS JOHNSON?
Johnson and his successor Sunak have a history of conflict; Sunak's resignation from the administration in July 2022 assisted in Johnson's overthrow.
Johnson has stated that he is happy to turn over his texts, separating himself from the government's position. He claimed to have sent Hallett's inquiry the WhatsApp exchanges on Friday.
However, they only cover a portion of the requested time period in another twist. There are no communications from Johnson that date back before April 2021. That period covers the early stages of the pandemic, during which the government made crucial decisions that are still debated today, three periods of the national lockdown, and the dates of the unlawful parties that took place in government buildings and resulted in a large number of people, including Johnson, receiving fines from the police.
Johnson claims that the messages are on a phone that he has been told not to use after the media discovered that his number had been listed online for 15 years.
According to Johnson, the security services ordered him to stop using the phone and never switch it on again. On Friday, he informed Hallett that he had "requested the Cabinet Office for assistance turning it on securely so I could search it for all pertinent documents. I suggest sending you all of this information directly.
SOURCE – (AP)
2023: Decorated Australian War Veteran Unlawfully Killed Prisoners In Afghanistan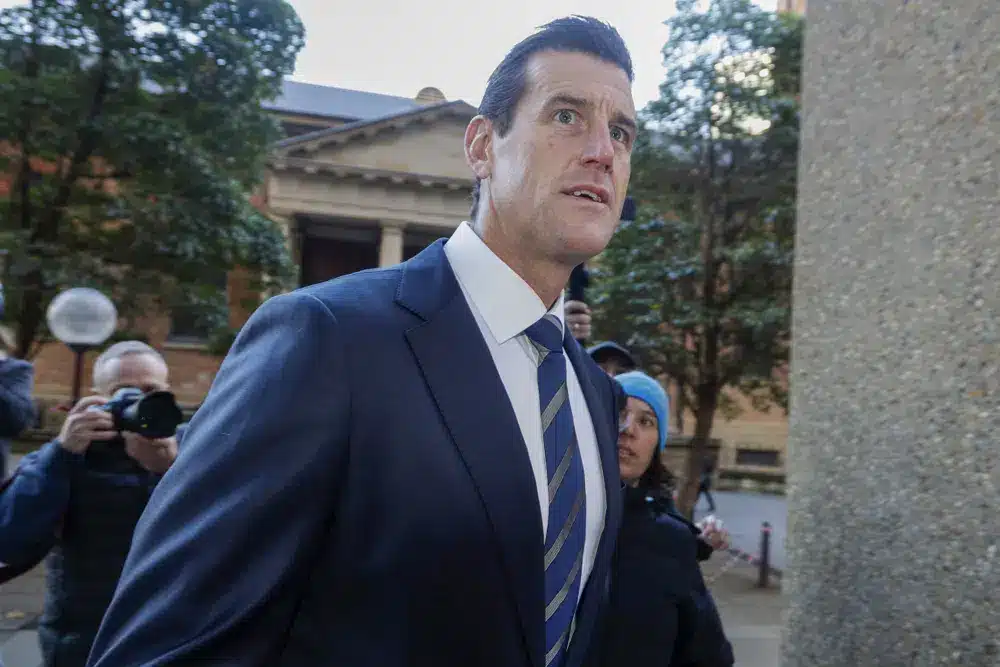 Melbourne — Australian Ben Roberts-Smith, the recipient of the Victoria Cross, claimed that the media falsely accused him, but a judge concluded on Thursday that he unlawfully killed captives and committed other war crimes in Afghanistan.
Roberts-Smith, a former Special Air Service Regiment corporal who is currently a media firm executive, is accused of committing a series of war crimes, according to publications published in 2018. Federal Court Justice Anthony Besanko determined that these articles were essentially factual.
Besanko concluded that Roberts-Smith, who received the Medal of Gallantry for his contributions during the Afghanistan War, had "broken the moral and legal rules of military engagement" and had dishonored Australia with his actions.
The decision, which came after a contentious trial that lasted 110 court hearing days and is estimated to have cost more than 25 million Australian dollars ($16 million) in legal bills, is viewed as a landmark victory for press freedom against Australia's draconian defamation rules.
A machine gun was allegedly used by Roberts-Smith, a judge's son, to shoot a detainee wearing a prosthetic leg in the rear in 2009 in a Taliban base in the province of Uruzgan known as Whisky 108. He retained the man's prosthetic to use as a fun beer mug.
The man was one of two unarmed Afghans taken from a tunnel by Roberts-Smith's patrol. To "blood the rookie," Roberts-Smith forced a "newly deployed and inexperienced" soldier to murder the second, more seasoned warrior.

The decision came after a contentious trial that lasted 110 court hearing days and is estimated to have cost more than 25 million Australian dollars ($16 million) in legal bills.
In addition, it was established that in the Afghan hamlet of Darwan in 2012, Roberts-Smith kicked an unarmed, handcuffed farmer named Ali Jan off a cliff and into a riverbed before killing him. Then Roberts-Smith ordered one of his soldiers to shoot Jan to death.
Allegations that Roberts-Smith, who is 2.02 meters (6 feet, 7 inches) tall, intimidated soldiers and abused Afghan villagers were also proven genuine.
The judge determined that two of the six unlawful killings Roberts-Smith was alleged to have participated in were not proven by the civil court standard of the balance of probabilities.
Additionally, it was determined that the allegations of domestic violence against Roberts-Smith were false and defamatory. The judge concluded that the unfounded charges would not further harm the veteran's reputation.
Such claims of war crimes would have required proof beyond a reasonable doubt if they had been made in a criminal court.
The 44-year-old Roberts-Smith has denied any misconduct. His attorneys attributed his termination to "corrosive jealousy" on the part of "bitter people" within the SAS who had waged a "poisonous campaign against him."
Because of their stories, the Sydney Morning Herald, The Age, and The Canberra Times were accused of defaming each other in the civil lawsuit.
One of the journalists, Nick McKenzie, who wrote the divisive articles, commended the SAS veterans who had testified against the national hero.
The day of justice is today. It's a day of justice for those courageous SAS members who came out and exposed Ben Roberts-Smith for the war criminal, bully, and liar that he is, McKenzie told reporters outside court.

The Australian Federal Police is investigating Roberts-Smith and other Australian military members for possible war crimes in Afghanistan.
"Those SAS members are a proud representation of Australia. The bulk of the SAS stood up for what was right, and their actions were rewarded, said McKenzie.
Arthur Moses, the attorney for Roberts-Smith, requested an additional 42 days to contemplate filing an appeal with the Federal Court's Full Bench.
Billionaire Kerry Stokes, executive chair of Seven West Media, where Roberts-Smith works, has agreed to pay the case's legal expenses.
Stokes's statement in support of Roberts-Smith was, "The judgment does not accord with the man I know."
Ben has always maintained his innocence, so I know this will be difficult for him, Stokes said.
Roberts-Smith had been there each day of his trial but did not show up in Sydney for the verdict. On Wednesday, media outlets published a picture of him relaxing by a pool in Bali, an Indonesian tourist destination.
The Australian Federal Police is investigating Roberts-Smith and other Australian military members for possible war crimes in Afghanistan.
The first criminal accusation about an alleged illegal killing in Afghanistan was brought in March. Oliver Schulz, a former SAS trooper, was accused of committing a war crime by killing an Afghan in a wheat field in Uruzgan province in 2012.

The Australian Federal Police is investigating Roberts-Smith and other Australian military members for possible war crimes in Afghanistan.
The decision was a "very disappointing day" for the elite unit, according to Martin Hamilton-Smith, chair of the Australian Special Air Service Association. He said that charges against more veterans should be brought immediately if they were tried for war crimes.
According to Hamilton-Smith, the only way to learn the real truth about this is to bring it before a criminal court, where both sides of the story may be presented, and the facts can be proven beyond a reasonable doubt.
When Roberts-Smith received the Victoria Cross in 2011, Australia's highest honor for valor in the face of an enemy, he was elevated to a national hero. As a famous Australian, he had multiple meetings with Queen Elizabeth II.
He received the medal 2010 for taking out a machine gun nest at Tizak, Kandahar, during combat. Two machine gunners and an enemy preparing to throw a rocket grenade were killed thanks to Roberts-Smith. No allegations of war crimes related to that conflict.
SOURCE – (AP)
Sweden Close To Becoming First 'Smoke Free' Country In Europe For 2024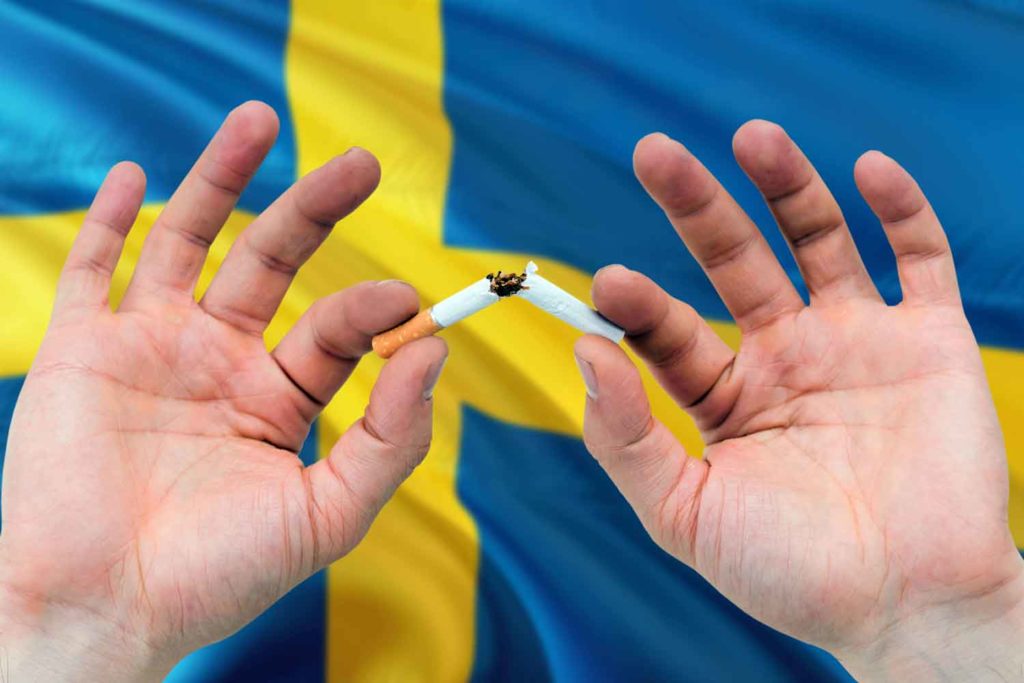 STOCKHOLM — In Sweden's outdoor bars and eateries, summer is in the air but not cigarette smoke.
The World Health Organisation will observe "World No Tobacco Day" on Wednesday, and Sweden, which has the lowest smoking rates in the European Union, is almost ready to declare itself "smoke free" (defined as having fewer than 5% of the population smoking every day).
While others refer to the presence of "snus," a smokeless tobacco product prohibited elsewhere in the E.U. but marketed as an alternative to cigarettes in Sweden, many experts credit decades of anti-smoking campaigns and laws.
Regardless of the cause, the 5% goal is now within sight. According to the statistics agency Eurostat, only 6.4% of Swedes over 15 smoked every day in 2019, the lowest rate in the E.U. and significantly lower than the average of 18.5% for the 27-nation bloc.
According to statistics from Sweden's Public Health Agency, the smoking rate has decreased since then and last year, it was 5.6%.
Carina Astorsson, a Stockholm resident, claimed that the reason was that "we like a healthy way of living." She said she had never been interested in smoking because "I don't like the smell; I want to take care of my body."
Younger generations of health-conscious Swedes appear to be aware of the dangers of smoking. Nearly 20% of people smoked 20 years ago, a low rate globally. Since then, anti-smoking policies, such as those that forbid smoking in restaurants, have reduced the smoking rate throughout Europe.
From 2014 to 2019, France saw record-low smoking rates, but this progress halted during the COVID-19 epidemic, which is partly blamed for creating the stress that led to smoking. In France, about one-third of those between 18 and 75 admitted smoking in 2021, a small rise from the previous year. 25% of people smoke every day.
Sweden, which has the lowest smoking rates in the European Union, is almost ready to declare itself "smoke free".
Sweden has taken more steps than others to outlaw smoking, and the country claims that this has positively impacted several health factors, including a comparatively low rate of lung cancer.
According to Ulrika Rehed, secretary-general of the Swedish Cancer Society, "We were early in restricting smoking in public spaces, first in school playgrounds and after-school centers, and later in restaurants, outdoor cafes, and public places like bus stations." Taxes on cigarettes and severe regulations on marketing these items have been significant concurrent factors.
She continued, "Sweden is not there yet," pointing out that smoking prevalence is higher among underprivileged socioeconomic categories.
In the 10.5 million-person nation, seeing individuals lighting up is getting harder and harder. Outside the entrances to hospitals and other public facilities, as well as at bus stops train platforms, and smoking is not permitted. Like most of Europe, Sweden has a smoking prohibition extending to bars and restaurants' outdoor seating areas as of 2019.
On Tuesday night, many people ate and drank on Stockholm's terraces as the sun sank. While cigarettes were not present, some tables did have snus cans. Some drinkers put tiny pouches of moist tobacco under their upper lips between beer sips.
Long promoting their product as a less dangerous alternative to smoking, Swedish snus manufacturers take pride in the nation's dropping smoking rates. Health officials in Sweden hesitate to suggest smokers switch to snus, another extremely addictive nicotine substance.
Rehed declared, "I don't see any justification for pitting two harmful products against one another." "It is true that smoking is more dangerous than most other activities, including snus. But even with snus, there are numerous health hazards.
Snus use during pregnancy has been associated in certain studies with an increased risk of heart disease, diabetes, and preterm births.

Sweden, which has the lowest smoking rates in the European Union, is almost ready to declare itself "smoke free".
When Sweden joined the E.U. in 1995, they wanted an exception to the E.U.'s ban on smokeless tobacco since they are so fond of their snus, a distant relative of dipping tobacco in the United States.
"It's part of the Swedish culture; it's like the Swedish equivalent of Italian Parma ham or any other cultural habit," said Patrik Hildingsson, a spokesman for Swedish Match, the leading snus producer in Sweden that tobacco giant Philip Morris recently purchased.
According to him, policymakers should push the tobacco industry to create less dangerous smoking substitutes like snus and e-cigarettes.
"I mean, there are still 1.2 billion smokers in the globe. In the E.U., almost 100 million individuals smoke every day. And I believe that the restrictions on policymaking are limited," he remarked. You will need to offer smokers various alternate, less dangerous options.
Turkmenistan, which has a tobacco consumption rate below 5%, is ahead of Sweden in terms of phasing out smoking, according to WHO, the U.N. health office. However, it should be noted that this is mostly because smoking is virtually nonexistent among women. The rate is 7% for men.
The WHO credits a variety of tobacco control initiatives, such as education programs, restrictions on tobacco advertising, and "cessation support" for smokers who want to give up the habit, for Sweden's dropping smoking rate. However, the agency pointed out that when you include snus and similar products, tobacco usage in Sweden is higher than 20% of the adult population, comparable to the global average.

Sweden, which has the lowest smoking rates in the European Union, is almost ready to declare itself "smoke free".
In an email, which stated that "changing from one harmful product to another is not a solution." The tobacco industry is attempting to deceive consumers about how deadly these products are by promoting a purported "harm reduction approach" to smoking.
According to Tove Marina Sohlberg, a researcher at the Department of Public Health Sciences at Stockholm University, Sweden's anti-smoking laws stigmatize smoking and smokers, driving them into designated smoking locations and out of sight in public places.
She claimed that we are telling smokers their behavior is unacceptable in society.
One of the few remaining smokers in Stockholm, Paul Monja, thought about his habit as he prepared to light up.
He described it as an addiction that he hoped to overcome at some point. "Perhaps not now, maybe tomorrow."
SOURCE – (AP)